Saudi Arabian women call for end to guardianship altogether
Activists are being careful to stay on the right side of the law as Saudi women, emboldened by their newly announced right to drive, demand the Kingdom's male guardianship system scrapped completely 
Thursday 28 September 2017 15:47
comments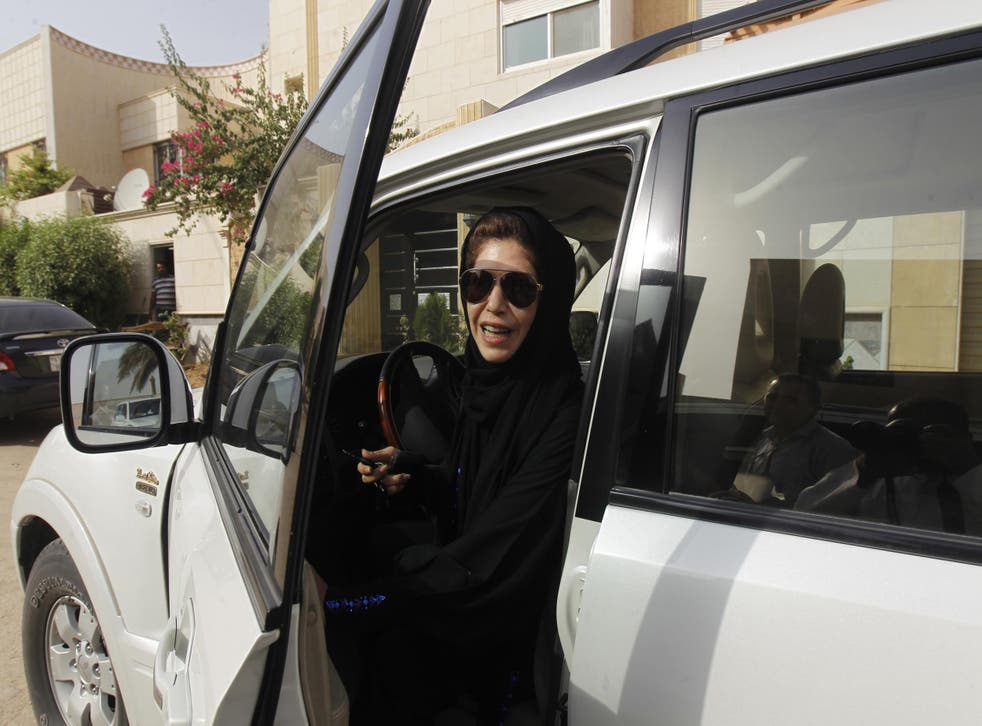 Saudi women both inside and outside the country have been delighted by the news of King Salman's royal decree finally giving women the right to drive.
The conservative Kingdom is currently the only country in the world that does not allow women to drive; women who wish to apply for driving licences will be allowed to do so from June 2018, he announced on Tuesday.
Many have noted that lifting the driving ban is an easy public relations win for a country which is struggling to wean its economy off reliance on oil and whose foreign policy goals in Yemen, Syria and Qatar are failing.
LSE Saudi Arabia academic: Lifting ban on women driving is being used to deflect bad news
Lifting the ban is still a win for rights activists who have faced jail time and exile for their efforts to make the Kingdom a fairer place - and has emboldened some women to demand further reforms, ending the wali system altogether.
The freedom to drive has come to represent all of the human rights abuses Saudi women suffer under the Saudi Arabia's male guardianship system, which gives a woman's husband, son or father control over almost all aspects of her life.
Simple, public activities such as travel, marriage, seeking medical treatment or opening a bank account can only be undertaken with the permission of a male wali.
Saudi Arabia opens its first women-only hotel

Show all 4
"Women's rights activists will still continue to observe how this law is implemented and monitored and will continue campaigning to abolish the male guardianship imposed on them," Manal al-Sherif, the exiled face of the women's driving movement, said on Tuesday.
"We ask for nothing short of full equality for women," she tweeted.
The hashtag 'I am my own guardian' has begun to trend again on social media as more and more women seek to build on the progress of winning the right to drive.
Several prominent activists, however - including one contacted by The Independent - said they had been warned not to publicly comment on the decision, or use their platform to call for more reform.
'I am my own guardian', a campaign which ignited the imaginations of thousands of women, picked up steam in 2016. Women created artwork, bracelets and used social media to call for the abolition of the system, which culminated in a 14,000 strong petition being delivered to the government.
While there has been tentative change in Saudi Arabia - women were allowed to vote for the first time in 2015, can now hold certain jobs and last week were allowed to attend National Day celebrations at a Riyadh sports stadium - the rate of progress in the country is slow.
Women and men's political and human rights are suppressed by the government on a daily basis, Human Rights Watch has said.
Join our new commenting forum
Join thought-provoking conversations, follow other Independent readers and see their replies