Saudi officials apologise after images of scantily clad women appear at wrestling event
Footage of female WWE stars in tank tops and leotards shown on TV screens in Jeddah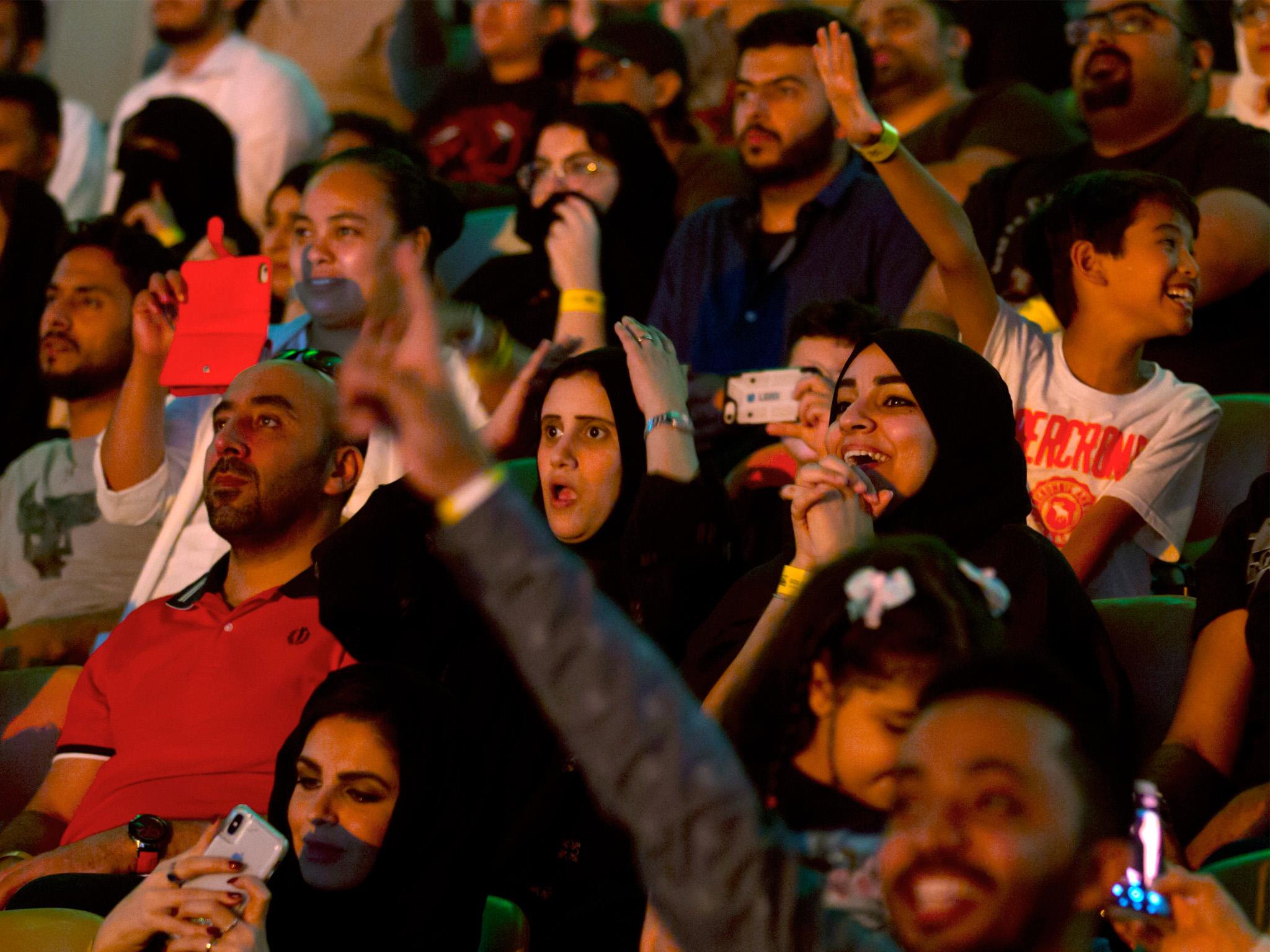 Saudi officials have apologised after pictures of "indecent" women were shown on big screens at a wrestling tournament.
The footage of female wrestlers - who were banned from taking part in the WWE "Greatest Royal Rumble" event in Jeddah - played to the crowds during an advertisement.
State television cut off the broadcast as the WWE stars Carmella, Bayley and Sasha Banks appeared in their ring outfits of tank tops, bras and leotards.
The Saudi General Sports Authority (SGSA) said in a statement on Saturday it was committed "to eliminate anything that goes against the community's values".
"The authority has made sure to ban showing of any segment that involves women wrestling or any scenes related to it, and stipulated that to the company (WWE)," it added.
"The authority also disapproved any promotional stuff with pictures or videos showing women in an indecent way."
Although only male wrestlers could take part in the event, women were allowed to watch in the audience for the first time.
WWE WrestleMania 34 - in pictures
Show all 34
Previous WWE events only took place before an all-male audience and were not televised.
The loosening of restrictions were said to reflect attempts by 32-year-old Crown Prince Mohammed bin Salman to modernise the ultra-conservative kingdom.
However the decision by the WWE to agree to the ban on female wrestlers met with a backlash from some fans upset at what they saw as "discrimination".
The WWE said in a statement: "We are committed to embracing and celebrating individuals from all backgrounds while at the same time we respect local customs at our events around the world."
Join our commenting forum
Join thought-provoking conversations, follow other Independent readers and see their replies