Saudi police arrest three more women's rights activists
New detentions 'send clear message to anyone criticising the government' ahead of end of female driving ban next month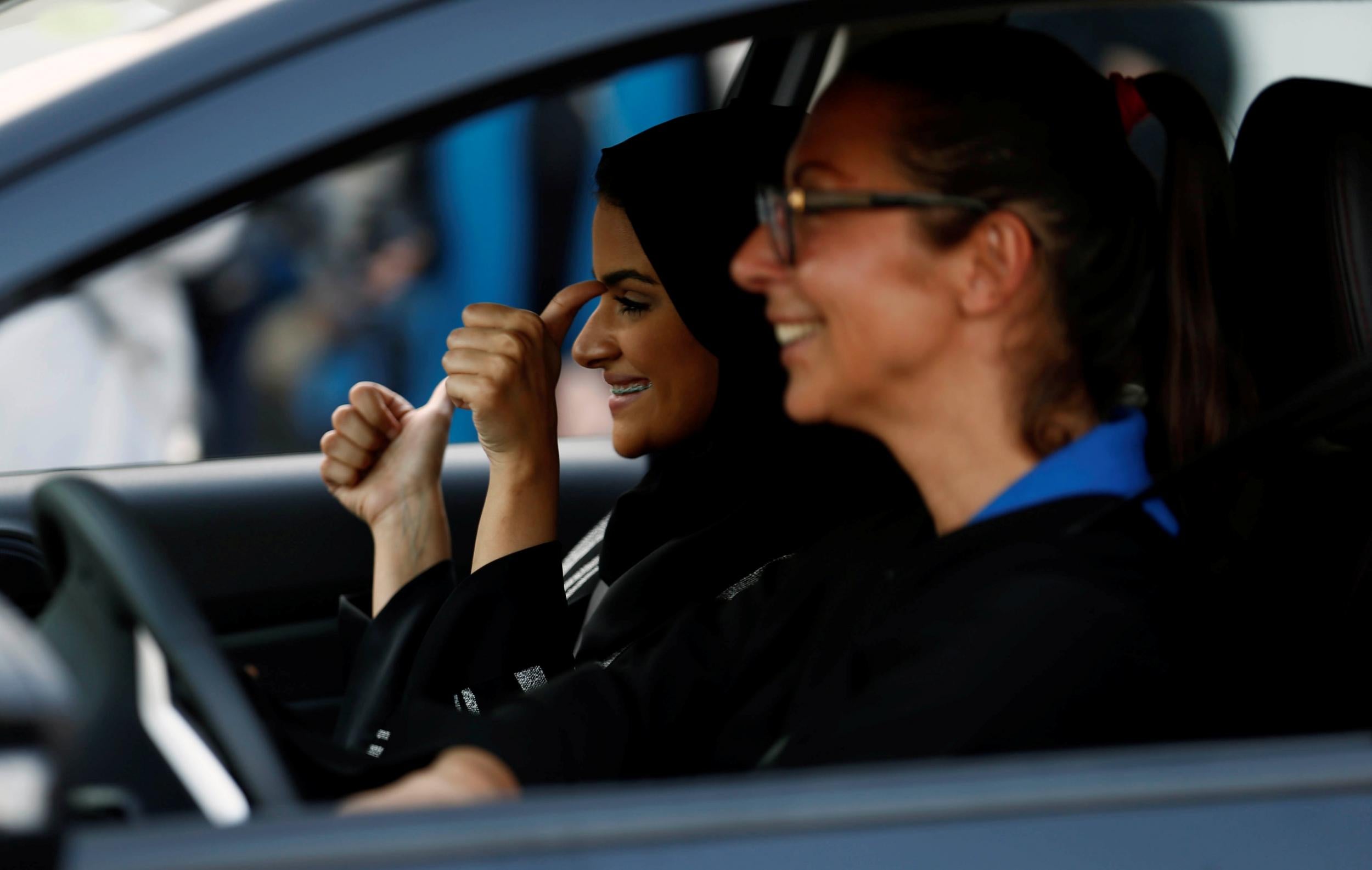 At least three more people connected to women's rights campaigning have been arrested in Saudi Arabia, sparking fears of a wider crackdown on activists in the absolute monarchy.
Human Rights Watch said on Tuesday three unidentified activists had been detained, putting the total number of people arrested since the weekend up to at least 13.
Eman al-Nafjan, Loujain al-Hathloul, Aziz al-Yousef, Aisha al-Manea, Madiha Al-Ajroush, Walaa all-Shubbar and Hasah al-Sheikh, as well as male campaigners Ibrahim Modeimigh, Mohammed al-Rabe and Abdulaziz al-Meshaal, were picked up by the authorities on Friday evening.
LSE Saudi Arabia academic: Lifting ban on women driving is being used to deflect bad news
All of those arrested are vocal campaigners against Saudi Arabia's male guardianship system, in which male relatives or husbands have control over almost all aspects of women's lives.
Many have also broken the law by driving cars in an effort to force the authorities to lift the conservative Islamic kingdom's driving ban for women – a rule set to be abolished on 24 June.
Saudi state news said the activists were accused of "suspicious contact with foreign entities to support their activities, recruiting some persons in charge of sensitive government positions, and providing financial support to hostile elements outside the country" and that the authorities were poised to identify others involved.
The Kingdom's authorities did not immediately respond to The Independent's request for comment on the new detentions.
The arrests have been accompanied by a series of harsh denouncements in semi-official media outlets and social media accounts branding the detained campaigners as "traitors".
The arrests have unnerved both Saudi Arabia's tiny activist community and diplomats posted to the country.
"These actions are inconsistent with messages of reform on which Western support for Vision 2030 is based," one diplomat told Reuters, referring to Saudi Arabia's ambitious social and economic reforms designed to wean the country off dependence on oil.
Saudi Arabia struggles to employ its most-educated women
Show all 4
"These actions will have consequences," they said, adding that many governments were privately discussing the matter with Saudi officials.
"Amnesty International is worried about reports of further arrests of individuals... and we call on the authorities to reveal the whereabouts of these individuals and reveal the charges against them," Samah Hadid, Amnesty's Middle East director of campaigns, said in a statement.
The arrests have widely been interpreted, both within the kingdom and outside it, to indicate that tentative social reform may not be as wide-ranging as promised.
The immensely powerful 32-year-old crown prince Mohammed bin Salman has striven to portray himself as a reformer since his appointment last June, reining in the power of the country's notorious religious police, ending the driving ban for women and even promising Saudi Arabia will return to a more "moderate" version of Islam.
Women in Saudi Arabia are learning to kick-box, in this underground gym in Jeddah
But the arrests of more than 300 people, including many members of the Saudi elite, in a supposed anti-corruption campaign last November, led to condemnation from international rights groups.
When King Salman issued a decree last year announcing the end of the 27-year-old driving ban, several of the women who have now been arrested were warned not to comment on the move, a decision they said was made to ensure the government, rather than campaigners, received credit for the repeal.
The timing of the activists' arrests sends a warning which "will be very clear to anyone who might be tempted to criticise the government", Kristian Ulrichsen of Rice University told AFP.
Join our commenting forum
Join thought-provoking conversations, follow other Independent readers and see their replies