Saudi Arabia delaying aid to Yemen is 'killing children', warns Save the Children
Saudi-led coalition accused of 'turning aid and commercial supplies into weapons of war'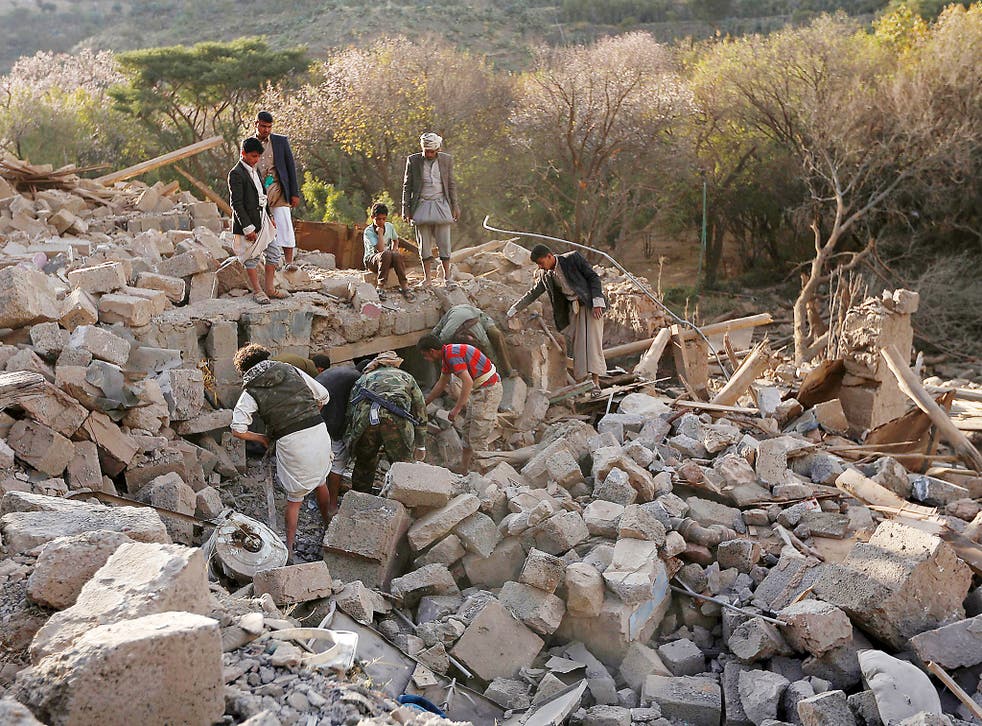 Children have died as a result of Saudi Arabia delaying aid for Yemen by months, a children's rights group have warned.
Save the Children said shipments of aid are being delayed for months, denying hundreds of thousands of people access to urgently-needed medical aid.
In the first two months of the year, the Saudi-led coalition has prevented three of the charity's shipments of medical supplies from landing at the country's main group of Hodeida, the group said, forcing them to be rerouted and delaying their arrival by up to three months.
The shipments were carrying enough aid to help around 300,000 people, including antibiotics, surgical equipment, medicine to treat diseases like malaria and cholera, and supplies to support malnourished children.
2.1 million children are facing famine in Yemen
In the latest example, a two-tonne shipment of Save the Children's medical supplies and equipment held off the coast of Hodeida then forced to reroute by the Saudi-led coalition.
The ship, carrying supplies for 40,000 people including 14,000 children under the age of five, arrived in the smaller port of Aden 83 days later.
Supplies often have to cross active conflict zones from Aden, putting both the supplies and humanitarian staff at risk.
Grant Pritchard, interim country director for Save the Children in Yemen, said: "These delays are killing children. Our teams are dealing with outbreaks of cholera, and children suffering from diarrhoea, measles, malaria and malnutrition.
"With the right medicines these are all completely treatable — but the Saudi-led coalition is stopping them getting in. They are turning aid and commercial supplies into weapons of war.
He added: "The British public has generously donated millions of pounds to a DEC appeal for Yemen, quite understandably expecting aid would reach people in need as quickly as possible.
"To see the Saudi-led coalition blocking shipments of humanitarian supplies is simply unforgivable. The UK Government must do more to make sure aid for Yemen gets where it needs to go."
The situation in Yemen

Show all 14
A United Nations official visiting both sides in Yemen's civil war urged them to guarantee more access to the country's ports to let in food, fuel and medicine imports.
Yemen has been divided by nearly two years of civil war that pits the Iran-allied Houthi group against a Western-backed coalition led by Saudi Arabia.
At least 10,000 people have been killed in the fighting that has unleashed a humanitarian crisis on the impoverished country. Fighting in or near ports hampers access for aid coming from outside.
Earlier this month, the UN said Saudi-led coalition air strikes on the Yemeni port of Hodeidah, which serves territory controlled by the Houthis, had hampered humanitarian operations to import vital food and fuel supplies.
Five cranes at the port have been destroyed, forcing dozens of ships to line up offshore because they cannot be unloaded.
Nearly 3.3 million people in Yemen — including 2.1 million children — are acutely malnourished, the UN says. They include 460,000 children under age of five with the worst form of malnutrition, who risk dying of pneumonia or diarrhea.
The Saudi embassy in London could not be reached for comment.
Register for free to continue reading
Registration is a free and easy way to support our truly independent journalism
By registering, you will also enjoy limited access to Premium articles, exclusive newsletters, commenting, and virtual events with our leading journalists
Already have an account? sign in
Register for free to continue reading
Registration is a free and easy way to support our truly independent journalism
By registering, you will also enjoy limited access to Premium articles, exclusive newsletters, commenting, and virtual events with our leading journalists
Already have an account? sign in
Join our new commenting forum
Join thought-provoking conversations, follow other Independent readers and see their replies