Saudi cleric 'issues religious edict banning all-you-can-eat buffets'
Sheikh Saleh al-Fawzan says open buffets involve paying lump sum for 'unknown' quality and quantity of goods – which goes against Sharia law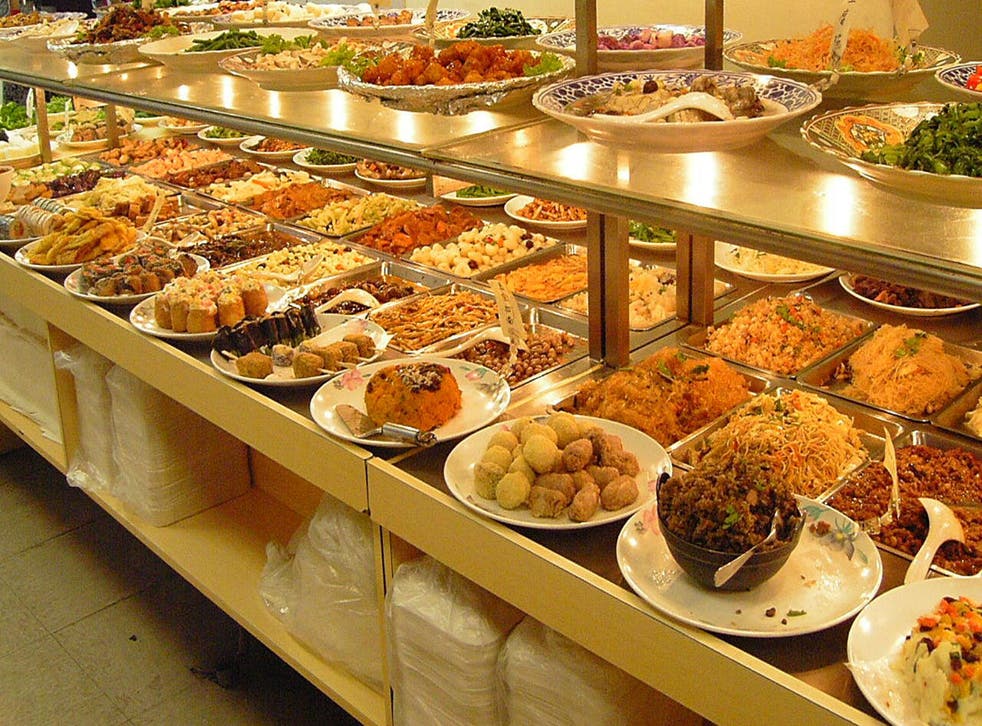 A senior cleric in Saudi Arabia has reportedly issued a religious edict, or fatwa, banning all-you-can-eat style buffets.
According to Sheik Saleh al-Fawzan, such restaurants breach Sharia law by requiring customers to pay a set price for a product that is unknown and unquantified in advance.
The cleric, who is a member of the country's highest religious body, the Council of Senior Scholars, announced the fatwa while appearing on the Saudi Arabia-based Quranic TV station, according to Al Arabiya news.
"Whoever enters the buffet and eats for 10 or 50 riyals without deciding the quantity they will eat is violating Sharia (Islamic) law," Fawzan said.
The edict was picked up by local and regional newspapers, and caused some outrage among social media users.
One reportedly wrote: "Congratulations! Open buffets have made it in the list for what is forbidden for us."
Musa Furber, a fellow scholar who claims to also be qualified to issue Islamic edicts, wrote on his website to clarify the thinking behind the sheikh's decision.
He said: "The Sheikh's reasoning is that "the value and quantity of what is sold should be pre-determined before it is purchased." This is not surprising or shocking since one of the requirements of a valid sales transaction (bayʿ) in Shāfiʿī and Ḥanbalī fiqh is identifying the goods being exchanged. So the Sheikh's ban is reasonable if we treat the all you can eat buffet as a sales transaction."
Furber added that Sharia law was open to interpretation on the matter – if buffets were regarded as a paid-for service, for example, the stipulation regarding "unknown goods" would not apply.
Either way, other Twitter users came to the defence of the sheikh. According to Al Arabiya, one wrote: "It is funny, those who call for discussions, they do not discuss evidence or what the sheikh has proposed but discuss his person."
Another said: "The disaster is those who criticize the sheikh are ignorant, they do not know."
Join our new commenting forum
Join thought-provoking conversations, follow other Independent readers and see their replies