Saudi women are registering to vote in elections across the country for the first time ever
Activists say moves to allow women the vote in municipal elections represent 'only a tiny fraction of what needs to be addressed over gender inequality in Saudi Arabia'
Adam Withnall
Tuesday 18 August 2015 16:55 Comments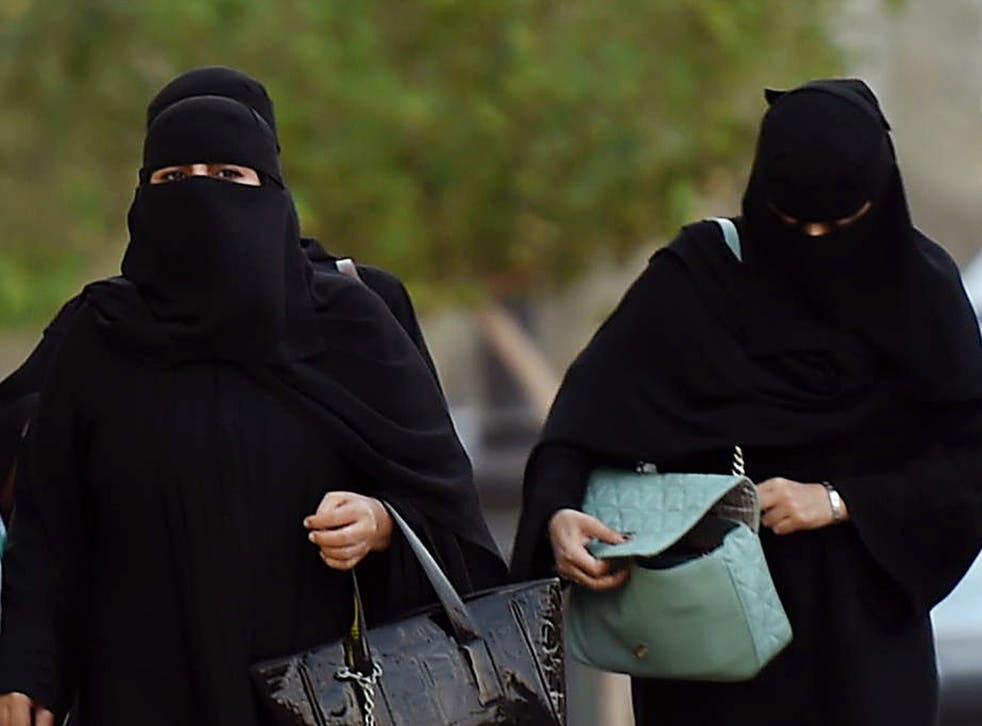 Women are registering to vote in national elections for the first time in the history of Saudi Arabia.
In what the kingdom's officials describe as a "significant milestone in progress towards a participation-based society", municipal elections will be held across the country later this year.
And in a remarkable move for a country where women's rights are severely limited, women have been allowed to both vote and stand for election themselves.
According to the Saudi Gazette, two women named Jamal Al-Saadi and Safinaz Abu Al-Shamat became the first to register as voters in their country's history when they arrived at the opening of electoral offices in Madinah and Makkah respectively on Sunday.
Voter registration lasts for 21 days, but Ms Shamat told the newspaper she had been determined to be "the first woman to arrive at the center". She described it as a national duty for women to participate in the elections.
King Abdullah announced that women would be allowed to take part in 2011, after their lack of involvement in elections that year sparked online outrage. Then, he said the government "refused to marginalise women in society in all roles that comply with sharia".
Activists have hailed the move as progress – but say there is still a long way to go before women have equal rights to men in the kingdom.
"This long overdue move is welcome but it's only a tiny fraction of what needs to be addressed over gender inequality in Saudi Arabia," Amnesty International UK's Karen Middleton told The Independent.
The women who are shaping our world

Show all 27
"Let's not forget that Saudi Arabian women won't actually be able to drive themselves to the voting booths as they're still completely banned from driving.
"They are still unable to travel, engage in paid work or higher education, or marry without the permission of a male guardian."
Speaking to AsiaNews in Riyadh, one of 21 female candidates at a workshop for the December elections said she would be campaigning on a message of "change".
Haifa al-Hababi, 36, said: "Change the system. Change is life. The government has given us this tool and I intend to use it."
Register for free to continue reading
Registration is a free and easy way to support our truly independent journalism
By registering, you will also enjoy limited access to Premium articles, exclusive newsletters, commenting, and virtual events with our leading journalists
Already have an account? sign in
Join our new commenting forum
Join thought-provoking conversations, follow other Independent readers and see their replies