Saudi-led coalition bombs Yemeni province, hours after warning locals to leave
International aid organisations warned that many residents lacked the ability to leave thanks to fuel shortages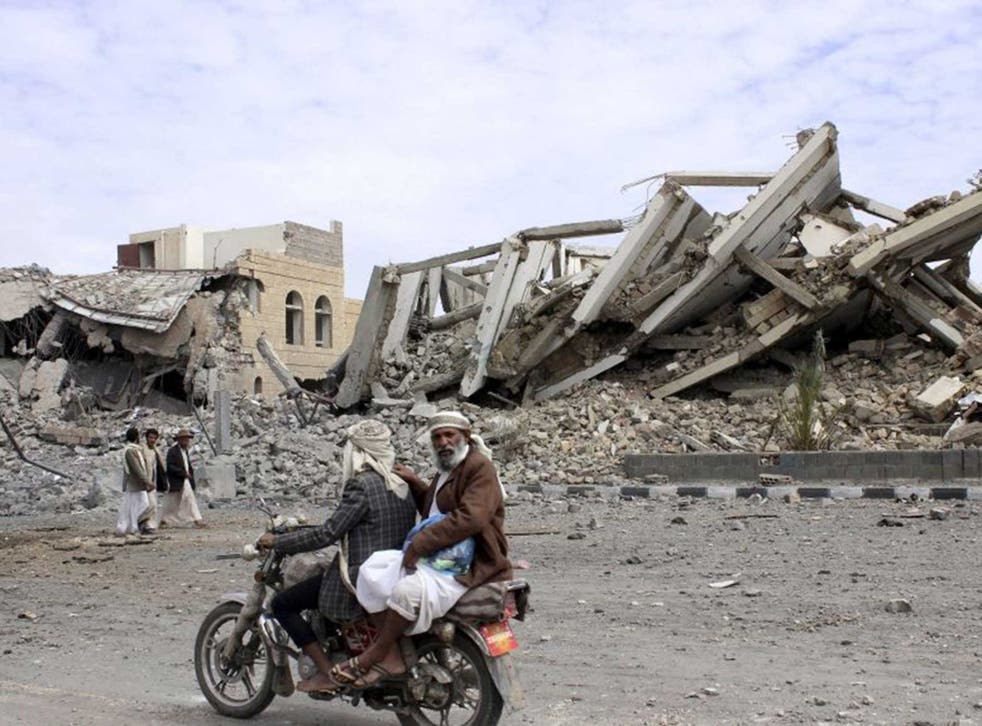 Saudi-led warplanes have bombed targets in Yemen, hours after dropping leaflets in the province warning residents to leave.
The Saudi Arabian-led coalition dropped leaflets in Old Saada in Saada province, a Houthi rebel stronghold, but international aid organisation Medecins sans Frontieres warned that many locals would be unable to leave quickly because of fuel shortages.
Houthi rebels, who are fighting to take control of Yemen, bombed Saudi Arabia from Saada – which borders Saudi Arabia – in recent days, killing 10 citizens.
The Kingdom, which is heading a coalition of Arab and western powers, says it is aiming to restore Yemen's exiled president Abed Rabbo Mansour Hadi.
Mr Hadi is the internationally recognised head of state but was forced to flee the country in late March after Houthi rebels, backed by Mr Hadi's predecessor, attempted to seize power.
A spokesperson for the Saudi-led coalition, Brigadier General Ahmad Assiri, said Yemenis were being told to leave Houthi strongholds by sunset this evening for their own safety.
"Our work now is reaching those [Houthis] who planned these attacks and who are hiding in Saada, and the places where the militias are," he told Saudi TV.
The strikes targeted command centres of the Houthi leader Abdel Malek al-Houthi, as well as communications centres and weapons storage facilities, the Saudi state television Al Ekhbariya reported.
But MSF emergency coordinator Llanos Ortiz said: "It is impossible for the entire population of Saada province to leave within hours."
Mr Ortiz, who is co-ordinating aid in neighbouring Hajjah province, told the BBC: "Many people have no transport or fuel due to the coalition's blockade. Many others have no access to information as the province's phone networks are barely operational.
"If the coalition goes ahead with the threat of massively bombing the province, many people will die under the bombs."
The United Nations estimates that at least 1,200 people, more than half of them civilians, have died in air strikes.
Additional reporting by Reuters
Join our new commenting forum
Join thought-provoking conversations, follow other Independent readers and see their replies