Senior Isis leader gives televised interview revealing exactly how group amassed its fortune
Heather Saul
Thursday 23 April 2015 08:16 Comments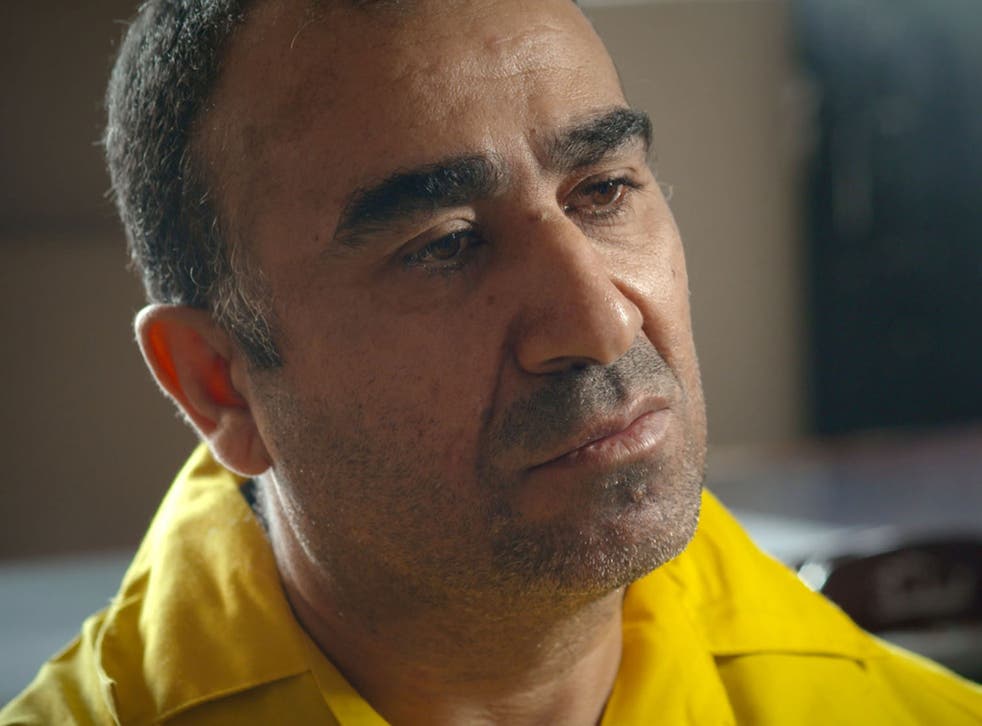 A senior Isis leader has given a detailed, televised account of how the extremist group extorts those living in territories under its control to amass its vast wealth.
Abu Hajjar is the man who used to act as the group's defacto treasurer until his capture in 2014. He joined Isis in 2010 when he was wanted by the Iraqi government for his connections with al-Qaeda and took over their finances.
Hajjar is currently awaiting trial in Iraq. He spoke to the BBC for their documentary This World: World's Richest Terror Army, which examines how Isis built its estimated $2 billion fortune.
When asked what Isis would do to someone who refused to pay the tax, he replied: "They threaten him, they threaten to kill him with a grenade." He says he delivered millions of dollars in cash to pay fighters and warned the Isis' regime has longevity. "As long as there is oil, business, construction, they won't run out of money."
In pictures: Fight for Tikrit

Show all 16
Hajjar highlighted the disparity between the wages paid to the 50,000 core fighters of the group. "An Iraqi fighter would be paid $65 [a month]. If married an additional $43 [and] for each child $22," he explained. A foreign fighter, he said, did not receive a wage. "They are given food and housing, not money."
The Kurdish Regional Government of Iraq claims a more unusual source is derived from the Iraqi Government itself, who are continuing to pay the salaries of thousands of government workers trapped under the group's self-declared caliphate.
Ashti Hawrami, Natural Resources Minister in the Kurdish Regional Government of Iraq, said wages are delivered in cash – meaning Isis likely takes a cut of the money and is consequently partly funded by the Iraqi administration.
"It's unbelievable" he said. "This money goes into the hands of the enemy - the very enemy you are supposed to be fighting."
Governor of Mosul, Atheel al-Nujaifi confirmed that money has been paid to civil servants in the city, but told the BBC: "The money is transferred through local money exchange offices… it is not cash". He said the payments were stopped in January this year "because Isis took some money as taxes".
A Syrian source involved in oil smuggling for Isis explained how oil brought in one of the group's biggest streams of revenue. "Isis controls the oil wells in our region of Deir Ezzor, which is rich in oil," he said. "My family, friends and members of my tribe by oil from Isis and smuggle it to the refineries and then to civilian markets." The US treasury estimates Isis is still earning $2 million a week by smuggling oil in spite of a sustained bombing campaign by the US-led coalition.
The documentary reveals that militants have developed ways of pumping oil hundreds of metres across the border and floating it in barrels down rivers in order to export it into areas not held by Isis.
The source also claimed that the Syrian Government is buying oil cheaply off Isis – despite the regime fighting the group's advances across Syria.
"There is co-operation between Isis and the regime," he said. "They transport gas from the Conoco fields to the power plant in Jandar in return for the delivery of electricity to Deir Ezzor. It's an exchange. One gives gas, the other gives electricity."
Dr Faisal Mekdad, Deputy Foreign Minister of the Syrian Government, said the allegations are "absolutely untrue" and denied that the regime buys any oil or gas from Isis: "Neither we buy it, nor do they sell it to us. We do not finance our enemy. It is absurd. We are fighting Isis in a war."
This World: World's Richest Terror Army will air at 9pm on BBC Two.
Register for free to continue reading
Registration is a free and easy way to support our truly independent journalism
By registering, you will also enjoy limited access to Premium articles, exclusive newsletters, commenting, and virtual events with our leading journalists
Already have an account? sign in
Join our new commenting forum
Join thought-provoking conversations, follow other Independent readers and see their replies