Seven women appointed to new United Arab Emirates government by Sheikh Mohammed bin Rashid Al Maktoum
Seven women have been appointed to the 29-member Cabinet of the UAE, including one to serve as the new Minister of State for Happiness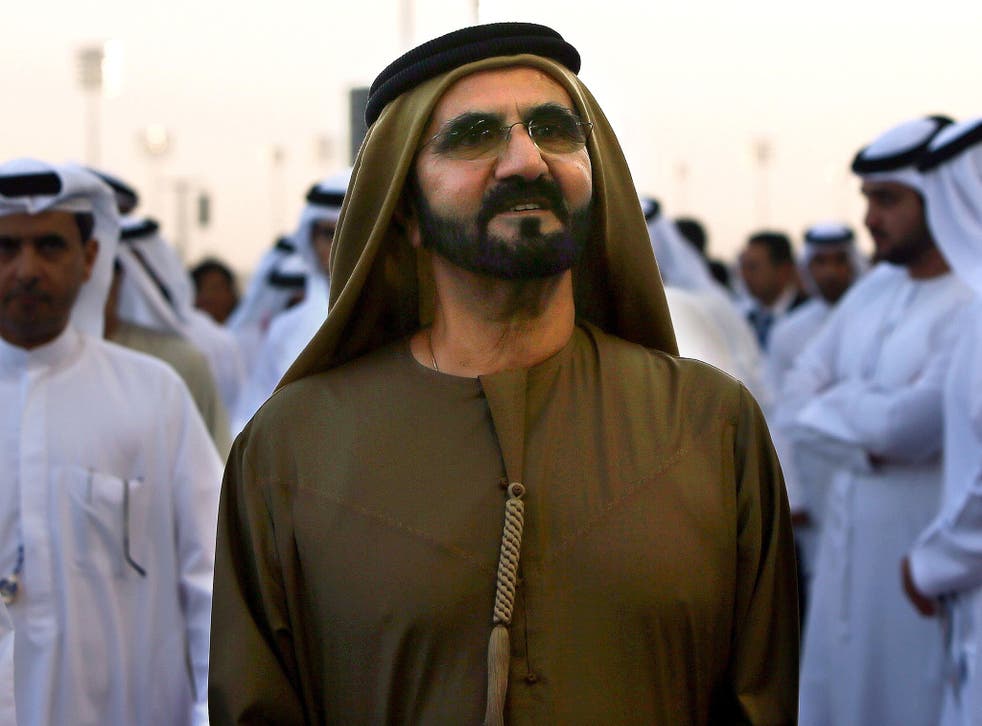 Seven women have been given Cabinet posts in the United Arab Emirates' new government, its Prime Minister has revealed.
Sheikh Mohammed bin Rashid Al Maktoum announced the new positions yesterday – including the country's first-ever Minister of State for Happiness, a role he said would be guided by "plans, projects, programs and indices".
Ohood Al Roumi will take on the post, alongside her existing role as the director-general of the Prime Minister's office.
Six other females were also appointed to the new 29-member Cabinet.
The 66-year-old Sheikh Mohammed, who is also the ruler of Dubai within the seven-state UAE federation, said on Twitter: "The new cabinet focuses on the future, youth, happiness, developing educating and combating climate change."
The announcements came two days after he outlined plans to privatize some public services and merge a number of government ministries.
Oxford University graduate Shamma al-Mazrui, 22, was named Minister of State for Youth Affairs, while Sheikha Lubna Khalid Al Qasimi, previously minister for foreign trade, was given the new post of Minister of State for Tolerance.
Jameela Al Muhairi was appointed Minister of State for General Education, and Najla Al Awar Minister of Community Development.
The post of Minister of State for Federal National Council Affairs went to Noura Al Kaabi.
Reem Al Hashimi was appointed Minister of State for International Cooperation.
A number of powerful officials kept their jobs under the Cabinet shake-up, including the ministers of interior and foreign affairs, who hail from the ruling Al Nahyan family of Abu Dhabi, the federal capital that also controls the presidency.
The UAE has attracted millions of tourists and foreign workers in recent years, focusing on trade, energy and financial services.
It is home to the Emirates airline and Etihad Airways, as well as the world's tallest skyscraper, the Burj Khalifa.
Join our new commenting forum
Join thought-provoking conversations, follow other Independent readers and see their replies