Shady Habash: Filmmaker who warned he was 'slowly dying' in Egyptian prison passes away aged 24
'Prison doesn't kill, loneliness does,' he wrote in his final letter
Borzou Daragahi
International Correspondent Comments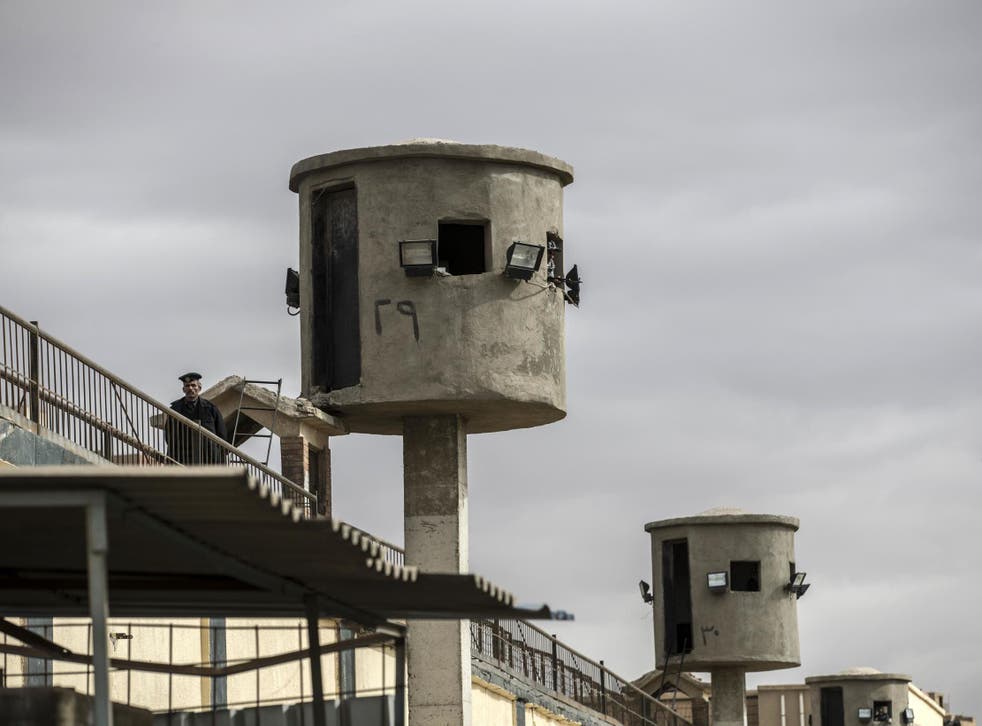 Shady Habash knew his life was draining away as he sat rotting away in Cairo's notorious Tora Prison.
"I'm dying slowly," he wrote in a letter last October. "I'm standing alone in front of everything. I know that a lot of friends who love me are afraid to write about me, thinking I will be released anyway without their support."
On Saturday, Habash, a filmmaker who got on the wrong side of the regime for his part in a music video, was reported to have died of an unspecified illness after spending the last 26 months of his life in prison. He was 24.
The death of the young filmmaker, who was charged with being a terrorist for helping make a music video which used a slang term for Egyptian president Abdel-Fattah el-Sisi, has outraged rights activists focused on the abuses of the military regime in Cairo.
The former top military officer seized power in a 2013 coup and has escalated his repression of civil society with the de facto blessing of western powers. Despite concerns about forced disappearances, extrajudicial killings and targeting of peaceful dissidents, the United States, United Kingdom and France continue to sell Egypt arms and provide it with international diplomatic cover.
"Shady Habash went to prison at 22 for a song. He died at age 24," lawyer and activist Tarek Hussein said on Twitter. "It's a short, sad story about Egypt's future, which is dying day by day in prison."
Inside Ward 4 of Tora prison, detainees reportedly announced a hunger strike to protest the young man's death. Al Jazeera, a pan-Arab news channel hostile to the Sisi regime, along with activists on social media, alleged that many prisoners had urged jailers to move Habash to a hospital after he fell ill.
"I cannot believe or comprehend that someone might take revenge on a 20-year-old youth by imprisoning him for two years without trial or medical care so that he would die in prison because of the art he directed," Egyptian YouTube star Yussef Hussein wrote on Twitter.
Habash was arrested in March 2018 on grave national security charges and put inside the maximum security prison. He was the director of a music video for the song "Balaha," which is a mildly insulting nickname often used to refer to Sisi, literally meaning the date fruit. He had yet to be sentenced to prison or even given a trial date while being held in maximum-security conditions in Cairo's Maadi district.
"Every 45 days I go before a judge who gives me another 45 days in jail, without even looking at me nor the papers of the case," he wrote in his letter last year.
The cause of Habash's death remains unclear. His lawyer told Agence France-Presse that his health had been deteriorating for days. "He was hospitalised, then returned to the prison yesterday evening where he died in the night," Ahmed al-Khawaga was quoted as saying.
The singer Ramy Essam, now living in exile, performed the song which got Habash in trouble. He wrote on Facebook that his friend would be buried in Cairo. "Shady was the kindest and bravest of people. He never hurt anyone," Mr Essam wrote.
Within the small community of Cairo artists and photographers who meet together in the teahouses and bars of the city centre, Habash was known as a gentle, sensitive figure, and many wonder whether he was too fragile to survive the rigours of an Egyptian prison.
"Prison doesn't kill, loneliness does," he wrote in his final letter. "For the past two years I've been trying on my own to resist everything happening to me, so that I can come out of prison the same person you've always known, but I can't go on. I need your support to not die."
Register for free to continue reading
Registration is a free and easy way to support our truly independent journalism
By registering, you will also enjoy limited access to Premium articles, exclusive newsletters, commenting, and virtual events with our leading journalists
Already have an account? sign in
Join our new commenting forum
Join thought-provoking conversations, follow other Independent readers and see their replies