Shayma Qasim: First Miss Iraq since 1972 threatened by Isis in phone call warning her to 'join group or be kidnapped'
Shaymaa Qasim Abdelrahman is reportedly determined to 'continue forward despite any obstacles'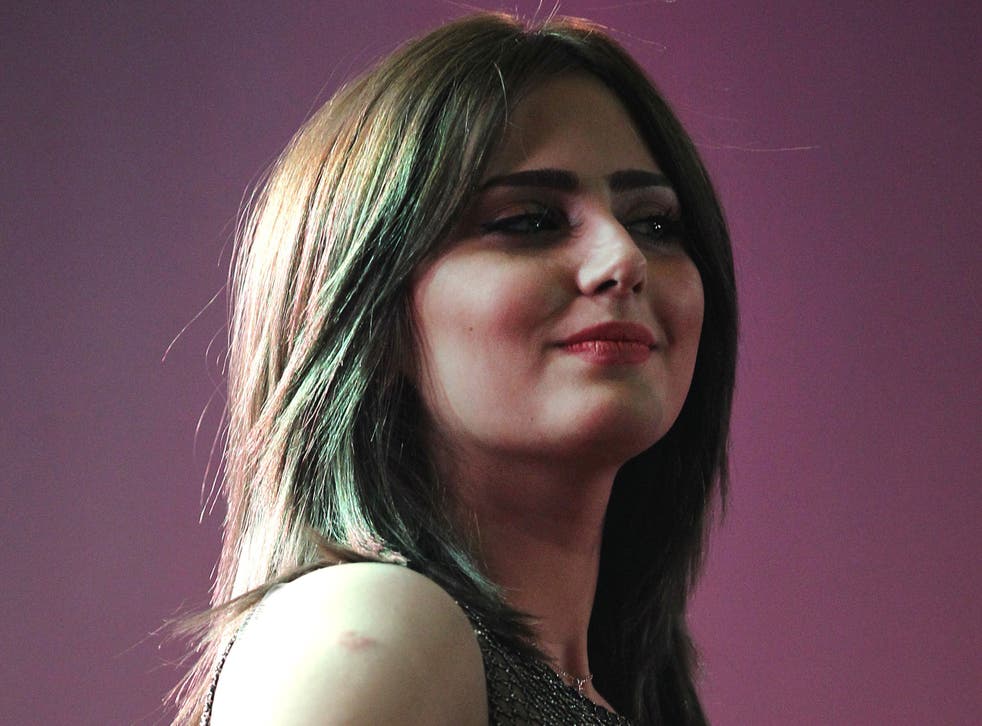 The first Miss Iraq since 1972 has reportedly received a threatening phone call from Isis - demanding she join their ranks or be kidnapped.
Shaymaa Qasim Abdelrahman, 20, became the first winner of the national beauty pageant in more than 40 years.
But according to the Jerusalem Post, which cited Kuwaiti Daily al-Watan, she received a phone call following her win saying she would be kidnapped if she refused to become a member of the militant group.
The pageant's organisers said Miss Abdelrahman was distressed but determined to "continue forward despite any obstacles".
The beauty queen, from Kirkuk in northern Iraq, told NBC News: "I want to prove that the Iraqi woman has her own existence in society, she has her rights like men. I am afraid of nothing, because I am confident what I am doing is not wrong."
The pageant has been fraught with controversy, prompting a backlash from religious hardliners with a number of contestants receiving death threats.
A total of 200 contestants were scheduled to take part, but fewer than 10 women participated in the final because of the threats, according to Crave Magazine.
Pageant director Ahmed Leith said the pageant was necessary to create a "sense of normalcy".
"Iraq needed this," he said. "The situation is weak here and we wanted to celebrate this the same way other countries like Lebanon and others do. To have a sense of normalcy."
Miss Universe fail reupload
Organisers attempted to adapt aspects of the pageant to keep it in line with the sensibilities of a conservative Muslim country, such as scrapping the swimsuit element of the contest.
However, a ban on hijabs remained in place, in an effort to meet enough international criteria to allow its winner to enter the next Miss Universe pageant.
Register for free to continue reading
Registration is a free and easy way to support our truly independent journalism
By registering, you will also enjoy limited access to Premium articles, exclusive newsletters, commenting, and virtual events with our leading journalists
Already have an account? sign in
Join our new commenting forum
Join thought-provoking conversations, follow other Independent readers and see their replies