Sheikh Nimr al-Nimr profile: A 'holy warrior' who called for elections in Saudi Arabia
Sheikh Nimr al-Nimr was one of 47 prisoners executed by Saudia Arabia in just one day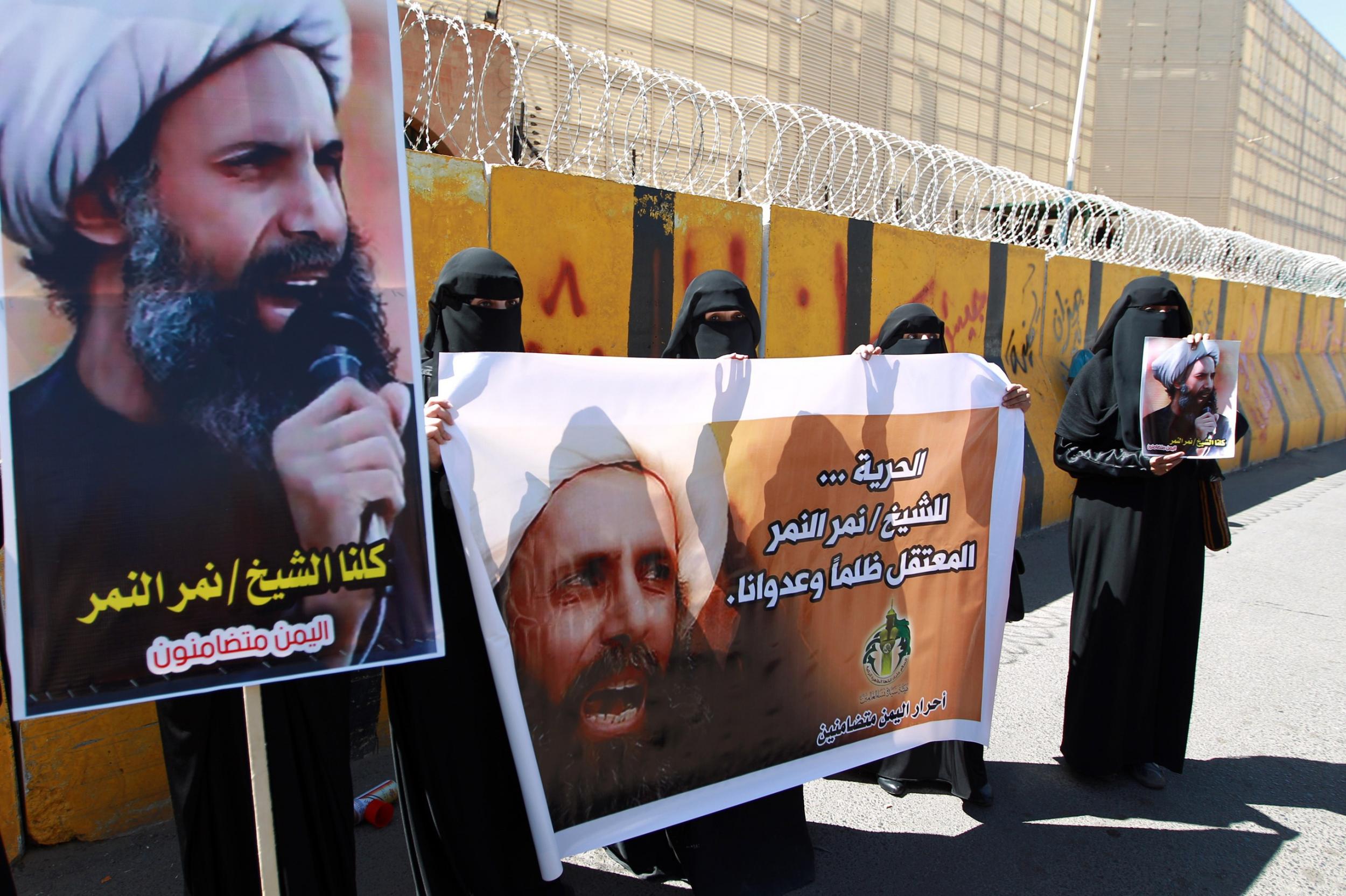 The distinctive image of the prominent Shia cleric Sheikh Nimr al-Nimr with his turban and grey beard has decorated placards in Saudi Arabia's eastern province of Qatif since his arrest in 2012.
A vocal supporter of the mass anti-government protests that flared up in the kingdoms oil-rich eastern region in 2011 – where a Shia majority have long complained of marginalisation – Sheikh Nimr was willing to publicly criticise the ruling al-Saud family and call for elections.
With his close ties to Iran's ruling establishment, his execution today is likely to inflame tensions between the kingdom and Iran. Iran's Shia leadership has previously warned that executing Sheikh Nimr "would cost Saudi Arabia dearly".
Sheikh Nimr was, however, careful to avoid calling for violence. Before his arrest in 2011, he told the BBC that he supported "the roar of the word against authorities rather than weapons… the weapon of the word is stronger than bullets, because authorities will profit from a battle of weapons."
Despite this, he was arrested by Saudi authorities the following year on charges of "sedition". The Saudi interior minister said at the time of his arrest there was an exchange of gunfire and Sheikh Nimr was hospitalised after being shot in the leg by police.
Two years later the death sentence was passed on the prominent Shia cleric. His appeal, in October 2014, was rejected by the kingdom's supreme court.
Speaking at the time of his conviction the brother of Sheikh Nimr said he was found guilty of seeking "foreign meddling" in the kingdom, "disobeying" its rulers and taking up arms against the security forces.
Juveniles on death row in Saudi Arabia
Show all 8
Amnesty International added that the "appalling" trial was "deeply flawed" and called for the sentence to be immediately quashed.
"The death sentence against Sheikh Nimr Baqir al-Nimr is part of a campaign by the authorities in Saudi Arabia to crush all dissent, including those defending the rights of the Kingdom's Shi'a Muslim community," said Said Boumedouha, Deputy Director of Amnesty International's Middle East and North Africa Programme.
His execution today has led Yemen's Houthi movement to mourn him as a "holy warrior".
Join our commenting forum
Join thought-provoking conversations, follow other Independent readers and see their replies