Six die but Syrian Prime Minister Wael al-Halki survives bomb attack on convoy in Damascus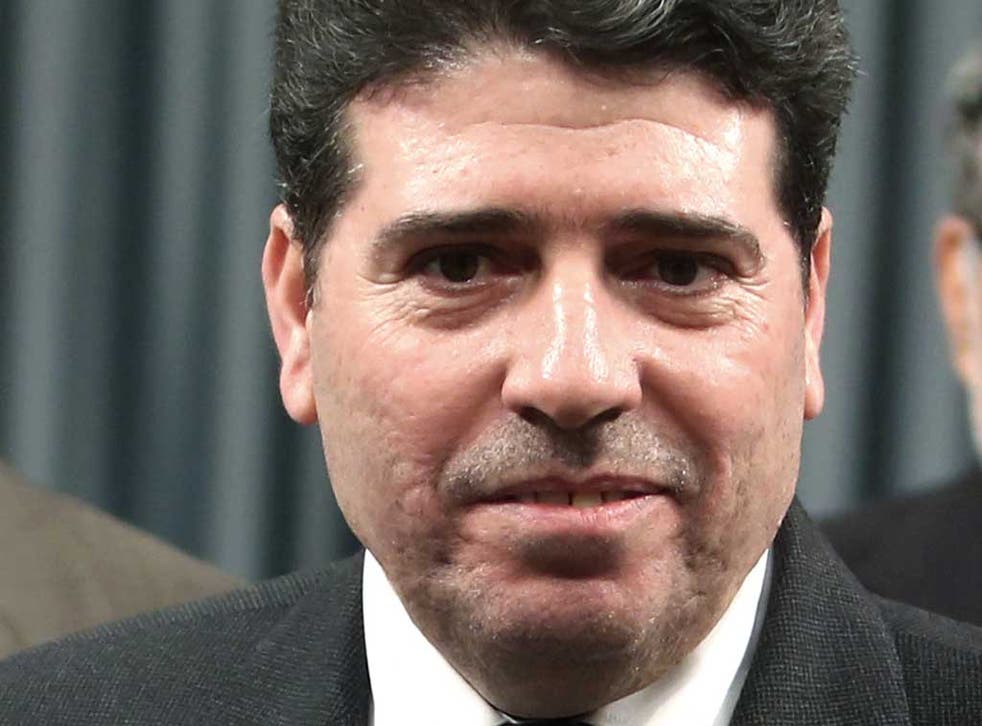 The Prime Minister of Syria, Wael Nader al-Halqi, survived an assassination attempt on Monday as he was driven in convoy through Damascus.
In the latest of a string of attacks on high-ranking officials, the government said that "terrorists" had targeted the car of Mr Halqi, killing one person.
State television showed fireman hosing down the charred wreckage of a car in the Mazzeh neighbourhood, home to several embassies and many high-ranking regime officials.
Some opposition activists claimed that the assassination was staged by the regime, pointing to the tight security in the area, with its numerous checkpoints.
The Syrian Prime Minister, who took over after his predecessor Riad al-Hijab escaped to Jordan last year, wields little real power. However, if the attack was perpetrated by rebels it shows that they are still able to strike at high-level targets in the heart of Damascus, despite recent assertions by the regime that they have the upper hand in the conflict.
A Syrian government official said that an improvised explosive device was planted on a parked car and detonated as Mr Halqi's car passed by.
Susan Ahmed, a Damascus-based opposition activist, claimed that the regime was behind the bombing. "Everything points to that," she said. "State television was there immediately and this area is very secure. Usually when the Free Syrian Army targets any person, they declare that."
No one had claimed responsibility for the blast. Al Nusra Front, an Islamist fighting group designated a terrorist organisation by the United States has admitted carrying out similar operations in the past, including a blast at the Syrian national security building in June that killed four top regime officials, including President Bashar al-Assad's brother-in-law.
The Obama administration is coming under increasing pressure to act more decisively on Syria as jihadist groups become more prominent. US politicians warned on Monday that Syria's chemical weapons could end up in the hands of enemy groups.
Register for free to continue reading
Registration is a free and easy way to support our truly independent journalism
By registering, you will also enjoy limited access to Premium articles, exclusive newsletters, commenting, and virtual events with our leading journalists
Already have an account? sign in
Register for free to continue reading
Registration is a free and easy way to support our truly independent journalism
By registering, you will also enjoy limited access to Premium articles, exclusive newsletters, commenting, and virtual events with our leading journalists
Already have an account? sign in
Join our new commenting forum
Join thought-provoking conversations, follow other Independent readers and see their replies