Smurfette removed from film posters to avoid 'inciting feelings' in ultra-Orthodox Israeli city
Only female Smurf character edited out of promotional material due to city ordinance designed to protect public modesty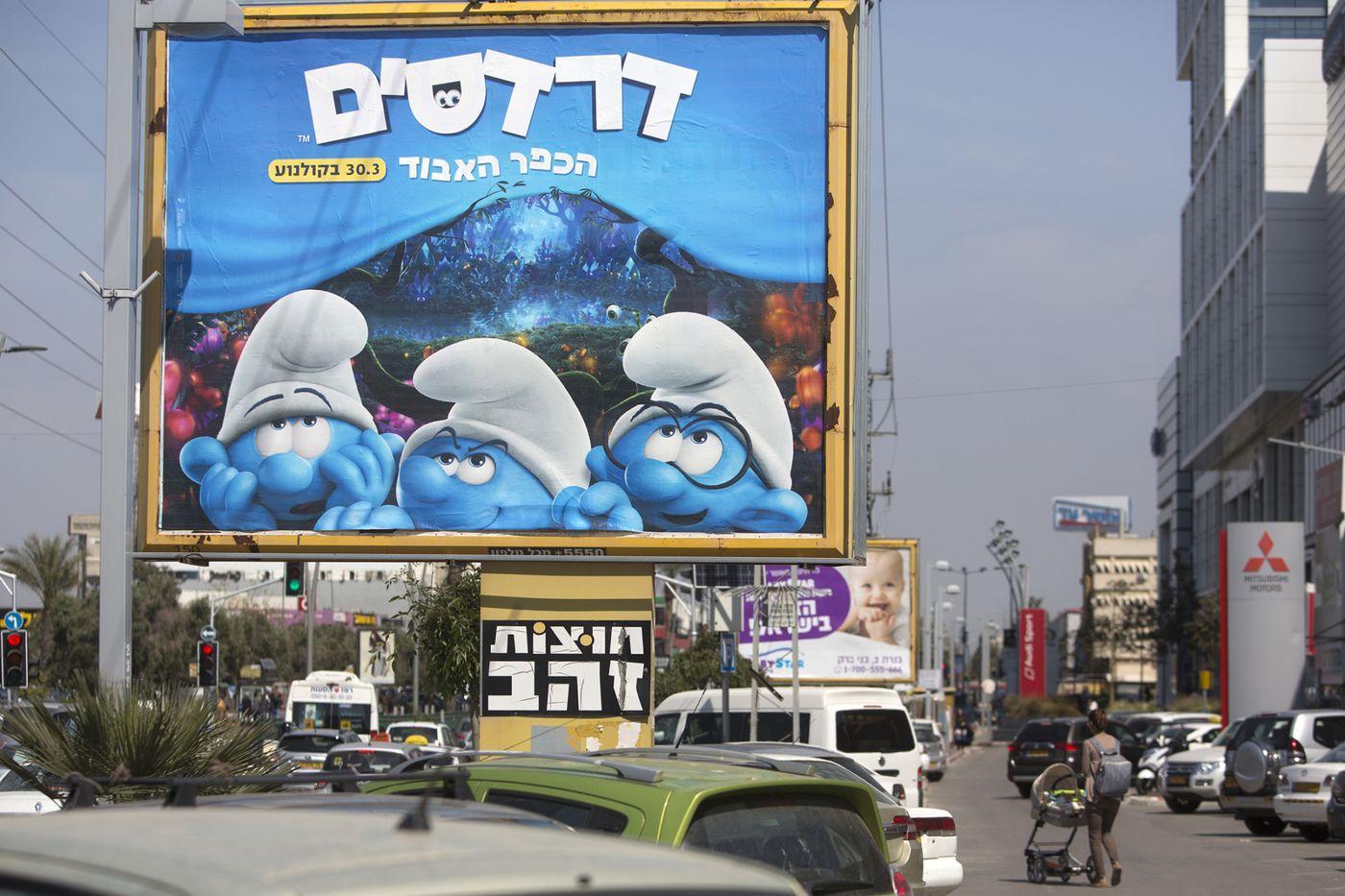 Smurfette, the blonde-haired, blue-skinned children's cartoon character, has been edited out of movie posters appearing in a pious ultra-Orthodox Israeli town for fear of offending the city's residents.
The municipality of Bnei Brak, a majority ultra-Orthodox town with a population of 180,000, has an ordinance that prevents posters or billboards featuring women that "might incite the feelings of the city's residents."
Consequently, Mirka'im-Hutzot Zahav, the PR company promoting the new Smurfs: The Lost Village film, confirmed that it had removed images of Smurfette from promotional material in order to avoid causing offence to the central Israeli town's residents.
In the original poster, Smurfette - the only female Smurf character - is pictured alongside Brainy, Clumsy and Hefty. In the Bnei Brak version, only the three male characters are pictured.
The Times of Israel reports that this is not the first time female characters have been scrubbed from public spaces in the town. Jennifer Lawrence, who plays Katniss Everdeen in the Hunger Games franchise, was edited out of promotional posters for all four films in the franchise.
It's not even a first for an animated character - Tinkerbell from animated Disney classic Peter Pan was reportedly also removed from film advertisements.
Ultra-Orthodox Jews celebrate Purim in Jerusalem
The ultra-Orthodox Israeli press has been frequently criticised in the past for editing women out of pictures in news stories.
After the Charlie Hebdo attacks of January 2015, newspaper Hamevaser edited German Chancellor Angela Merkel out of pictures from a solidarity march in Paris.
Pictures of US Presidential candidate Hillary Clinton were also conspicuously missing from coverage of the 2016 race for the White House.
Smurfette, voiced in the new movie by Demi Lovato, was added to the cast of original Belgian Smurfs comic book characters in 1966. She was created by the evil wizard Gargamel to entrance his Smurf enemies.
She became a real Smurf after Papa Smurf cast a spell on her which changed her hair colour from black to blonde and remains the love interest of almost every single male character.
In 2008, Studio Peyo, the company behind the popular franchise, said it would introduce more female characters to the hundred-strong cast.
Smurfs: The Lost Village is released in Israeli cinemas on March 30.
Join our commenting forum
Join thought-provoking conversations, follow other Independent readers and see their replies