Steven Sotloff: Isis threatens second US journalist after 'beheading' of James Foley
The Jihadist group says Sotloff's life depends on how the US responds
Heather Saul
Thursday 21 August 2014 08:25 Comments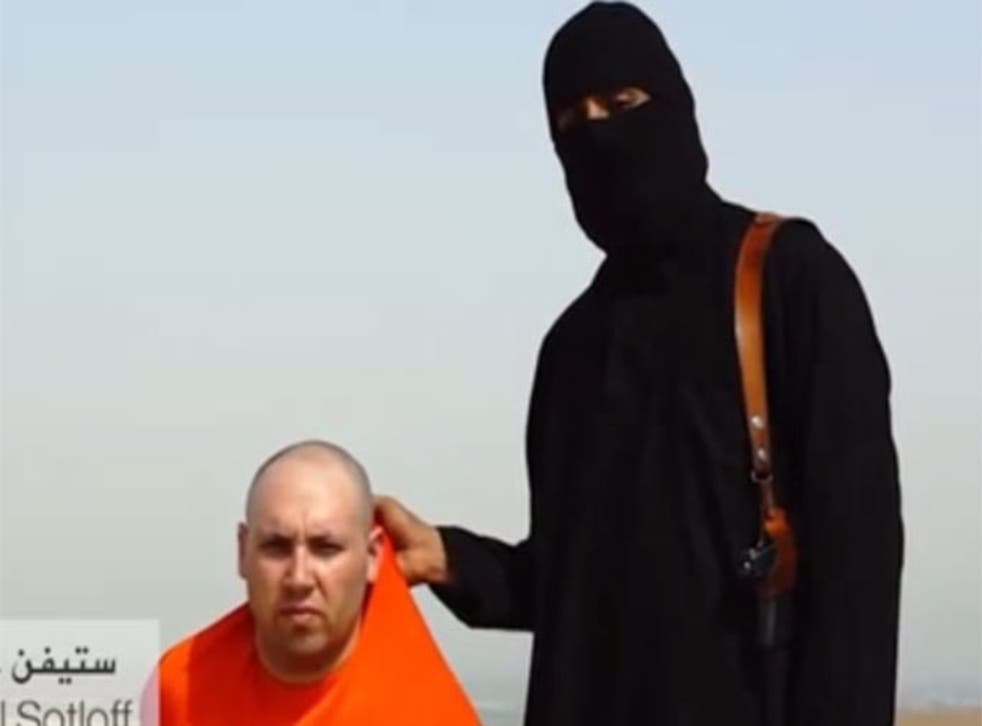 A militant from the Islamic State (Isis) who appeared to have beheaded American journalist James Foley has threatened to kill another journalist, believed to be Steven Sotloff, whose life the fighter said depends on how the US responds.
In a video posted on YouTube, entitled 'A Message to America', the man purported to be Mr Sotloff was filmed being held by the militant who had apparently executed Foley.
The footage claimed Foley's death is a revenge killing for the ongoing US air strikes in Iraq.
The jihadist, who speaks with a British accent, then addresses the US President, saying: "The life of this American citizen, Obama, depends on your next decision."
The man is wearing an orange shirt similar to that worn by the executed man.
Mr Sotloff, from Miami, was kidnapped near Aleppo in August 2013 and was believed to be held in Raqqa. His family was reportedly made aware of his disappearance but had chosen not to go public on the advice of officials.
He has worked for TIME, the National Interest, Media Line and the Christian Science Monitor and had apparently gone missing near the Syrian-Turkish border. His Twitter bio suggests he was based in Libya before his disappearance.
In pictures: The rise of Isis

Show all 74
This morning, his sister Lauren Sotloff's boyfriend released a Facebook post urging people to sign a White House petition calling on the US government to "do everything possible to free American reporter Steven Sotloff from ISIS in Syria and save his life".
"My girlfriend Lauren Sotloff's brother Steven Sotloff was taken hostage by ISIS on August 04 2013 and up to this point it has been all under wraps as due to a media blackout," his post reads.
"People please not only sign the following petition, but PLEASE SHARE so the more the better. Thank you in advance and pray for his safe return home."
The New York-based Committee to Protect Journalists estimated on Tuesday that about 20 journalists are missing in Syria, and has not released their nationalities.
Today, the UK Foreign Secretary Philip Hammond said Isis was not just a threat to Syria and Iraq, where it has killed countless civilians and caused thousands of people to flee in terror, but to our own national security.
He called the apparent beheading of Mr Foley, who was abducted while reporting on the Syrian civil war in 2012, "one more example in a catalogue of brutality" by Isis.
Register for free to continue reading
Registration is a free and easy way to support our truly independent journalism
By registering, you will also enjoy limited access to Premium articles, exclusive newsletters, commenting, and virtual events with our leading journalists
Already have an account? sign in
Join our new commenting forum
Join thought-provoking conversations, follow other Independent readers and see their replies