Sunni preacher demands end to Shia revenge attacks in Tikrit
Iraqi forces entered Tikrit for the first time on Wednesday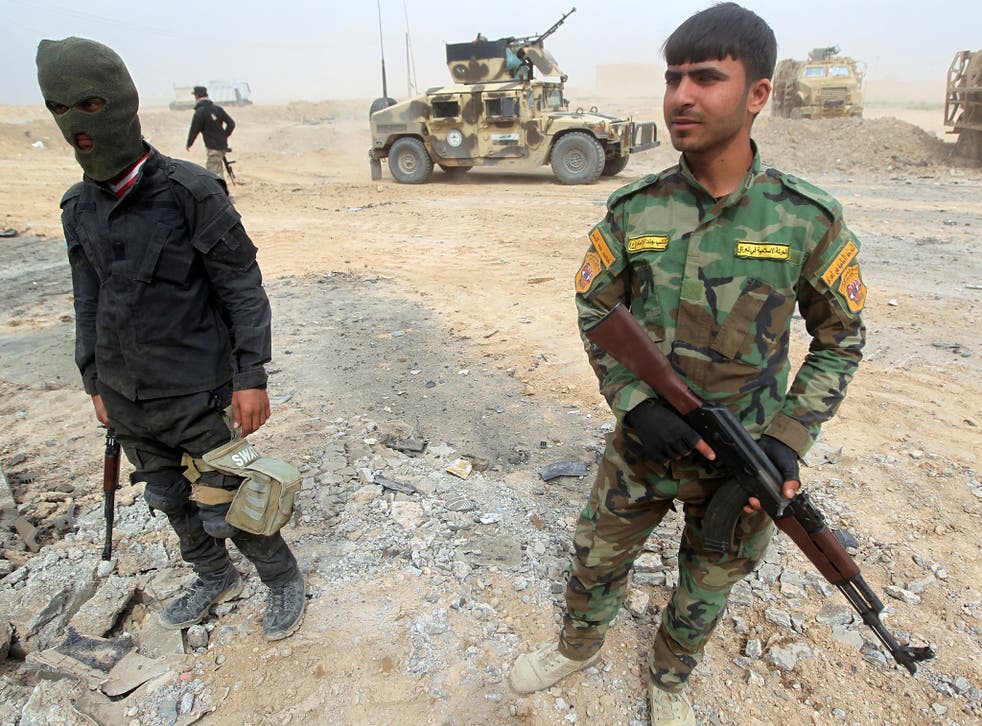 A prominent Iraqi Sunni preacher has urged authorities to prevent Shia militias fighting with government forces against Isis jihadists in Tikrit from carrying out revenge attacks on Sunnis in Saddam Hussein's home town.
Citing reports of Shia militiamen burning Sunni homes, Sheik Abdel Sattar Abdul Jabbaraid said that if the government failed to stop such attacks, the country would face reignited sectarian tensions. "We ask that actions follow words to punish those who are attacking houses in Tikrit," he said during his Friday sermon in Baghdad.
Iraqi forces entered Tikrit for the first time on Wednesday and yesterday fought fierce battles to secure one of its northern neighbourhoods while also firing mortars and rockets into the city centre, which is still in Isis hands.
Military officials expect to win back the centre within two to three days. Prime Minister Haider al-Abadi last week called on his forces to protect civilians and their property in re-captured areas, vowing zero tolerance for any violations. He also called upon Sunnis who may have welcomed the initial onslaught or battled with the militants to give up their support for Isis.
AP
Join our new commenting forum
Join thought-provoking conversations, follow other Independent readers and see their replies