Syria air strikes: At least 15 civilians killed in air strike targeting Isis stronghold, monitor says
Reported deaths come just a day after US-led air strikes reportedly hit an Isis-run jail, killing upwards of 40 people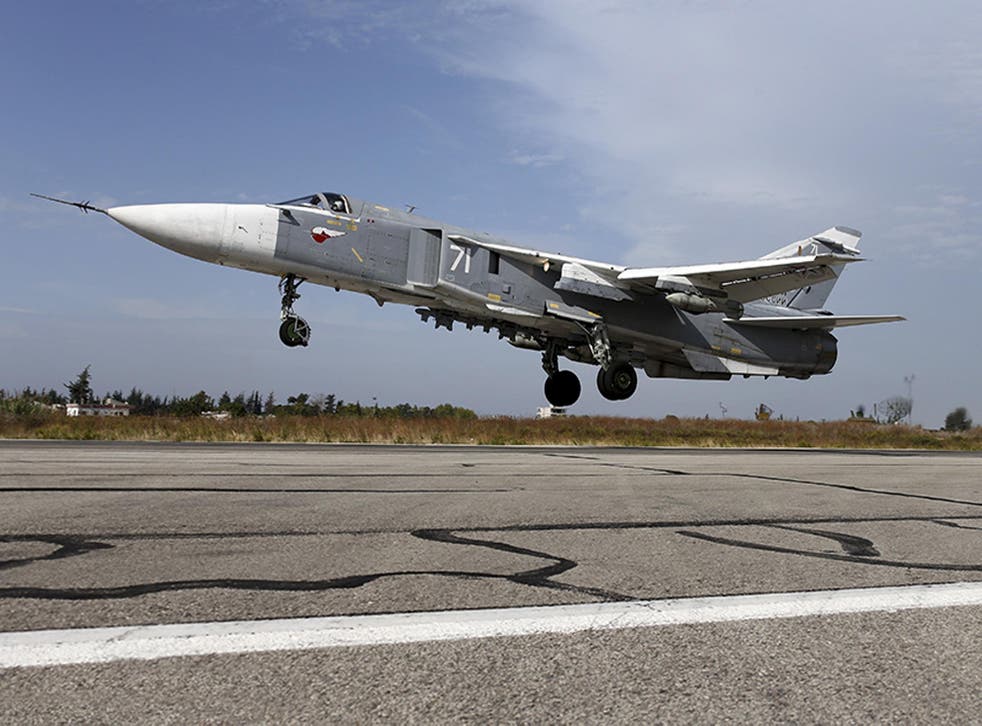 At least 15 civilians have been killed in an apparent cluster bomb attack on an Isis held village in eastern Syria, activists say.
A jet from an unidentified air force dropped the outlawed weapons on Doblan on the Euphrates River on Tuesday, both activist run media outlet Deir Ezzor 24 and monitor Justice For Life said.
The UK-based Syrian Observatory for Human Rights put the initial toll at 30. Head of Deir Ezzor 24, Omar Abou Layla, said he expected the number of reported deaths to increase.
Account of woman captured by Isis who was given her cooked son to eat after three days of starvation
Cluster munitions are particularly deadly because they release sub-munitions or bomblets on impact which can land over areas as large as a football pitch.
They are banned under international law because of the indiscriminate damage they cause.
US-led coalition planes, as well as the Syrian and Russian air forces, are all known to fly sorties over the area.
Russia was heavily criticised by the international community for using cluster bombs during the siege of Aleppo last year.
In pictures: Isis' weapons factories

Show all 11
Human Rights Watch says they have been widely used across Syria since Russia began giving air support to President Bashar al-Assad's forces in September 2015.
The strike on Doblan comes a day after at least 57 were allegedly killed after US-led coalition war planes hit a building in al-Mayadeen used by Isis to imprison dissenters.
A spokesperson for the coalition said it is investigating the reports.
More follows
Register for free to continue reading
Registration is a free and easy way to support our truly independent journalism
By registering, you will also enjoy limited access to Premium articles, exclusive newsletters, commenting, and virtual events with our leading journalists
Already have an account? sign in
Register for free to continue reading
Registration is a free and easy way to support our truly independent journalism
By registering, you will also enjoy limited access to Premium articles, exclusive newsletters, commenting, and virtual events with our leading journalists
Already have an account? sign in
Join our new commenting forum
Join thought-provoking conversations, follow other Independent readers and see their replies