Syria airstrikes 'target civilians,' says report
Human Rights Watch say crudely aimed attacks on civilian areas have killed more than 4,000 people since July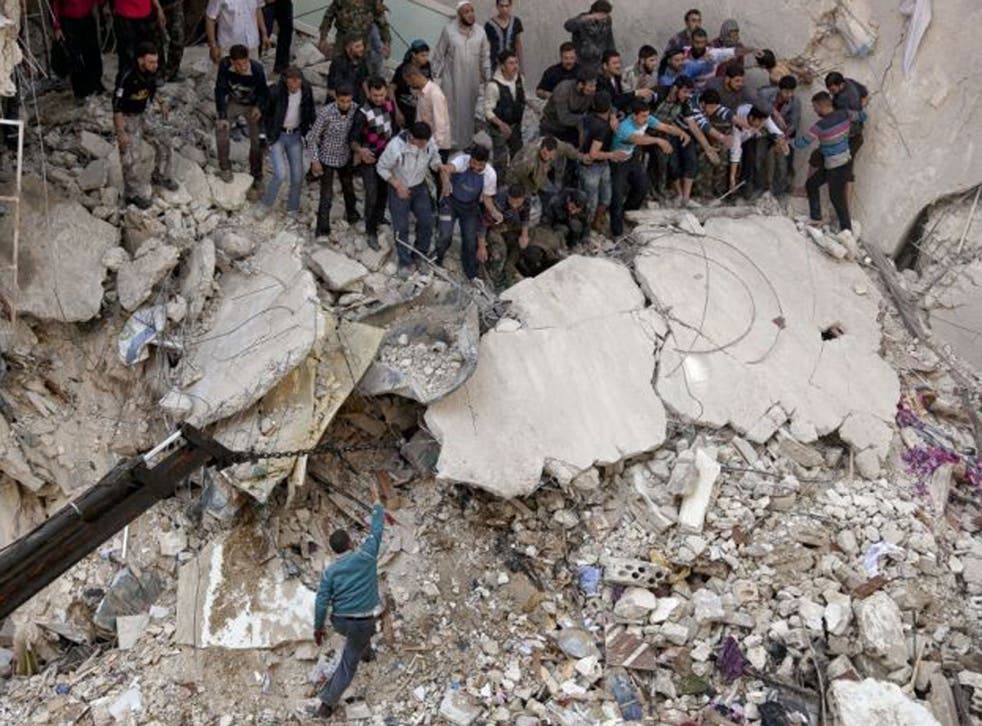 The Syrian regime was yesterday accused of killing thousands of civilians in indiscriminate airstrikes using cluster bombs, incendiary weapons and barrels crudely packed with nails and explosives, attacks which amount to war crimes.
In a damning 80-page report New York-based Human Rights Watch (HRW) criticised frequent strikes on civilian targets such as bakeries and hospitals. It said some 4,300 civilians have been killed in airstrikes since July, citing figures from a local activist network, though numbers are thought to be much higher due to the difficulty in documenting casualties.
President Bashar al-Assad stepped up his air campaign last summer as his forces began to lose a grip on the country's second city of Aleppo. Since then opposition fighters have frequently requested Western intervention to create a no-fly zone or provide anti-aircraft weaponry to protect rebel-held areas from attack from the air.
"In village after village, we found a civilian population terrified by their country's own air force," said Ole Solvang, a researcher for HRW who visited sites and interviewed victims and witnesses. "These illegal air strikes killed and injured many civilians and sowed a path of destruction, fear, and displacement."
The rights group said four former Syrian Air Force officers had reported that the regime lacked the technology to identify and target specific military objectives in urban areas - but still ordered strikes in order to spread panic in the community, which is illegal under international humanitarian law.
For many Syrian civilians in areas of Idlib, Aleppo and the Damascus countryside, the fear of attacks from the air is constant. One strike in the northern town of Azaz in mid-August flattened 20 buildings and killed at least 34 people.
"I buried 12 of my family members," one resident told the rights group. "Walid, my brother, was cut into pieces. We didn't recognise him at first. We buried my brothers' children also. The youngest was 40 days old."
Register for free to continue reading
Registration is a free and easy way to support our truly independent journalism
By registering, you will also enjoy limited access to Premium articles, exclusive newsletters, commenting, and virtual events with our leading journalists
Already have an account? sign in
Register for free to continue reading
Registration is a free and easy way to support our truly independent journalism
By registering, you will also enjoy limited access to Premium articles, exclusive newsletters, commenting, and virtual events with our leading journalists
Already have an account? sign in
Join our new commenting forum
Join thought-provoking conversations, follow other Independent readers and see their replies