Syrian army poised for biggest victory in the civil war after retaking Aleppo's Old City from rebels
Retaking rebel-controlled east Aleppo would mark biggest military success for regime forces since the surrender of Homs in 2014
Wednesday 07 December 2016 08:38 Comments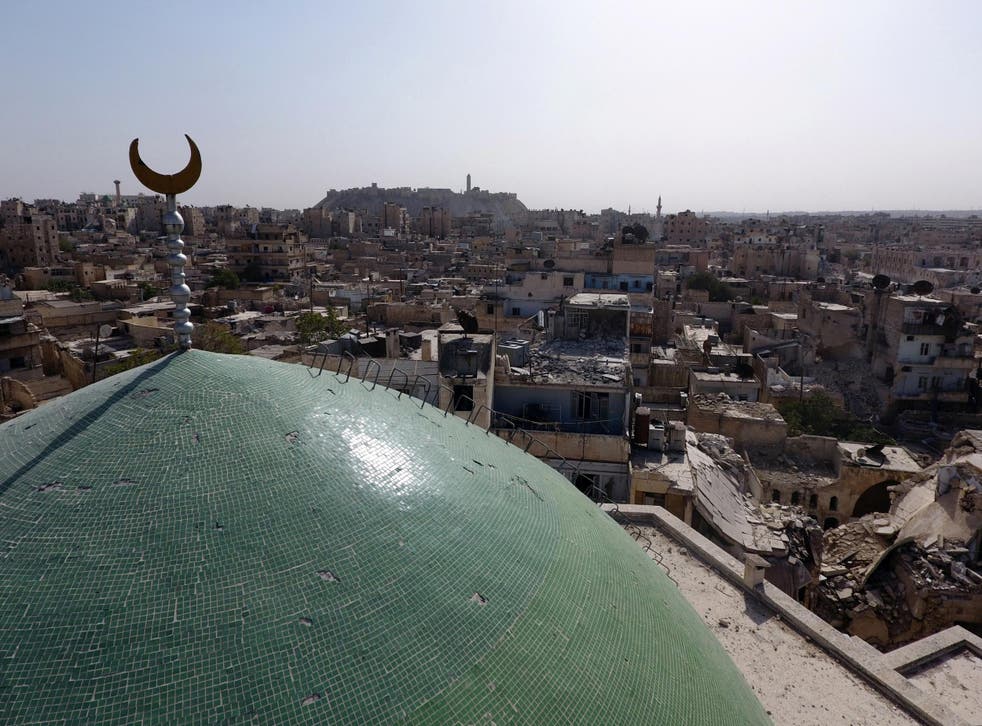 The Syrian army has managed to retake the entire of Aleppo's historic city centre from rebel groups, monitors report, after months of fighting.
The advances late on Tuesday and Wednesday morning leave President Bashar al-Assad's troops poised to seize the whole city in what would mark one of the biggest victories for the regime in the almost six-year-old civil war.
Rebel commanders say they will not give up the city, although they have lost almost two-thirds of their territory since the government's assault intensified two weeks ago.
While there were suggestions that Russian Foreign Minister Sergei Lavrov and US representatives were to meet in Switzerland to discuss a rebel withdrawal this week, the Syrian Foreign Ministry has now said that it will not accept any truce in Aleppo, and will instead push for total victory.
Aleppo, once Syria's economic hub, has been roughly divided into two since 2012 - a government-controlled west, with the east held by US-backed opposition groups and rebels affiliated with al-Qaeda.
The city has seen some of the worst fighting of Syria's bloody civil war. Rebel supply lines were cut off in August 2016, leaving the 250,000 residents in opposition neighbourhoods living under siege conditions.
A brutal Russian-backed bombing campaign from September, followed by ground advances, has killed approximately 400 people and decimated medical infrastructure in rebel areas. The assault caused outrage in the international community and drew accusations of war crimes.
Dahiyet al-Assad - Aleppo

Show all 16
Moscow and Damascus maintain that strikes only target rebels and terrorists and that humanitarian corridors for civilians who wish to leave rebel areas remain open. In the past week up to 50,000 people are thought to have fled the frontline fighting as it has rapidly advanced. Many have crossed into Kurdish or government controlled areas, although exact numbers are not known.
Retaking Aleppo for good will effectively relegate the Syrian opposition to the northern and southernmost provinces of the country, wiping out the last urban rebel stronghold.
The war has gradually turned in President Assad's favour since Russia began military intervention in September 2015. The combination of Moscow's military might, foreign Shia militias and the use of siege tactics has led to the forced evacuation of former rebel hubs such as Homs and Daraya in the past year.
Register for free to continue reading
Registration is a free and easy way to support our truly independent journalism
By registering, you will also enjoy limited access to Premium articles, exclusive newsletters, commenting, and virtual events with our leading journalists
Already have an account? sign in
Join our new commenting forum
Join thought-provoking conversations, follow other Independent readers and see their replies