Assad regime detains thousands of Syrians in crackdown on recaptured areas
'Anybody who the regime suspects of being disloyal can be a target for detention in Assad's nightmarish prison system, where torture remains systematic and widespread'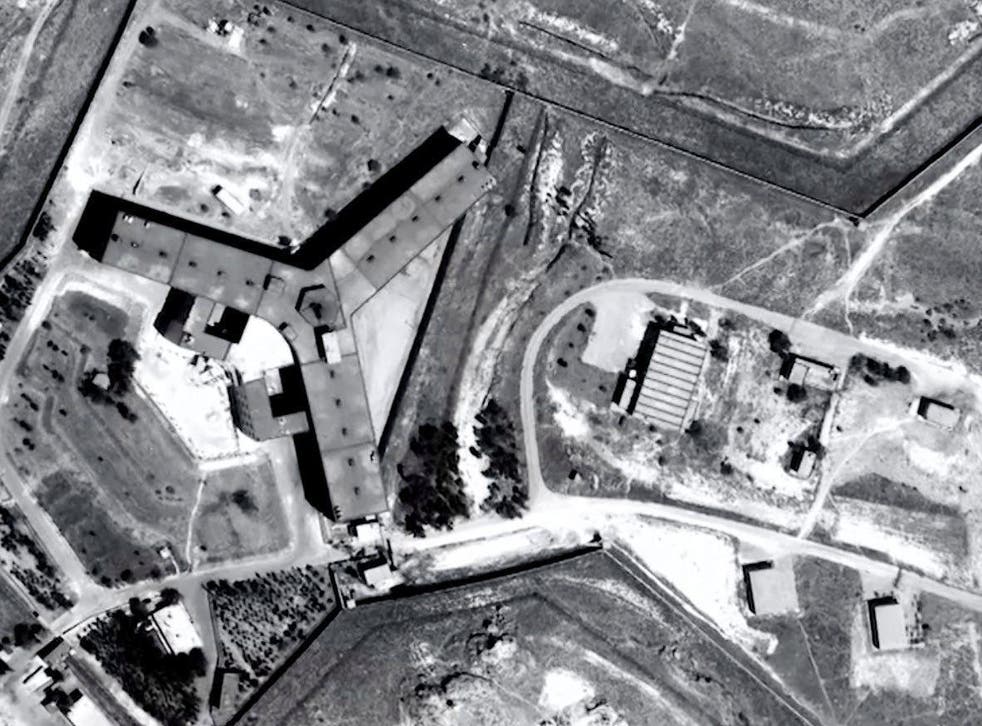 Thousands of Syrians have been arbitrarily arrested over the past year, according to rights groups, as Bashar al-Assad's government looks to reassert control in areas of the country recaptured from rebels.
Following the defeat of opposition rebels in most parts of the country in early 2018, Syrian state security forces have turned their attention to stamping out any perceived threats to Assad's rule.
More than 3,600 people have been detained since April 2018, according to the Syrian Observatory for Human Rights, a UK-based war monitor. It said an unspecified number of women and children were among them.
While some were released after questioning, 2,400 of those are still being held in the country's notorious prisons, where thousands are believed to have died due to ill-treatment or torture.
The report is one of many similar investigations by rights groups alleging mass arrests and disappearances in areas of government control in Syria.
Last month, Human Rights Watch alleged that Syrian intelligence branches are "arbitrarily detaining, disappearing, and harassing people in areas retaken from anti-government groups".
Syrian government offensive in Idlib

Show all 8
"Active combat has ended in much of Syria, but nothing has changed in the way intelligence branches trample rights of perceived opponents of Assad's rule," said Lama Fakih, acting Middle East director at Human Rights Watch, in May.
"Lack of due process, arbitrary arrests, and harassment, even in so-called reconciled areas, speak louder than empty government promises of return, reform, and reconciliation," she added.
Human Rights Watch's report found many of those detained – most without charge – had signed "reconciliation agreements" with the government, a measure designed to encourage the return of former fighters and activists.
The Syrian Observatory for Human Rights report said people had been arrested for compulsory military service, communicating with relatives in the rebel-held north and "personal accusations".
Thousands are estimated to have perished in Syrian government prisons since the beginning of Syria's civil war in 2011. Amnesty International describes Saydnaya prison, a large military jail on the outskirts of Damascus, as a place where "murder, torture, enforced disappearances and extermination" has been carried out for years "as part of a systematic attack against the civilian population". The rights group estimates that between 5,000 and 13,000 people were extrajudicially executed at Saydnaya between September 2011 and December 2015.
"Anybody who the regime suspects of being disloyal can be a target for detention in Assad's nightmarish prison system where torture remains systematic and widespread – these include political activists, protesters, human rights defenders, journalists, lawyers, doctors and humanitarian aid workers," said Kristyan Benedict, Amnesty International UK's crisis campaigns manager.
"It should be no surprise that Assad's intelligence branches continue to torment and abuse Syrians, regardless of 'reconciliation' agreements being in place. Governments and UN [United Nations] agencies must take this seriously – without effective pressure, Assad regime 'assurances' mean absolutely nothing," he told The Independent.
The arrests come as the Syrian government is actively encouraging refugees living outside of the country to return home. Some five million Syrians fled abroad to escape the violence. Damascus sees their return as a key step to bringing the war to an end, and its reintegration into the international community. Many simply do not feel safe going back.
The Syrian army, with the help of its ally Russia, has regained control of most areas which were previously held by the armed opposition to Assad. Still, large areas remain outside of government control: the northeast of the country, which is held by US-backed Kurdish forces, and the northwestern province of Idlib, controlled by formerly Al Qaeda-linked rebels and a smaller number of Turkey-backed rebel groups.
Nicholas Heras, a fellow at the Centre for a New American Security think tank, described the government arrests as a "war over the aftermath of the war".
"It's a shadow conflict where anyone with ties to the opposition, even distantly, or to foreign actors like the United States and Turkey, are enemies," he told The Independent.
"What the uprisings and civil war against it have done is reinforce to the regime that its internal enemies are numerous and varied," he said. "It still feels vulnerable and it therefore is in no mood for leniency or any compromises."
Join our new commenting forum
Join thought-provoking conversations, follow other Independent readers and see their replies