Syria returns Legion d'honneur to France because Assad will not wear award of 'slave country' to US
Move comes days after Emmanuel Macron begins process of withdrawing honour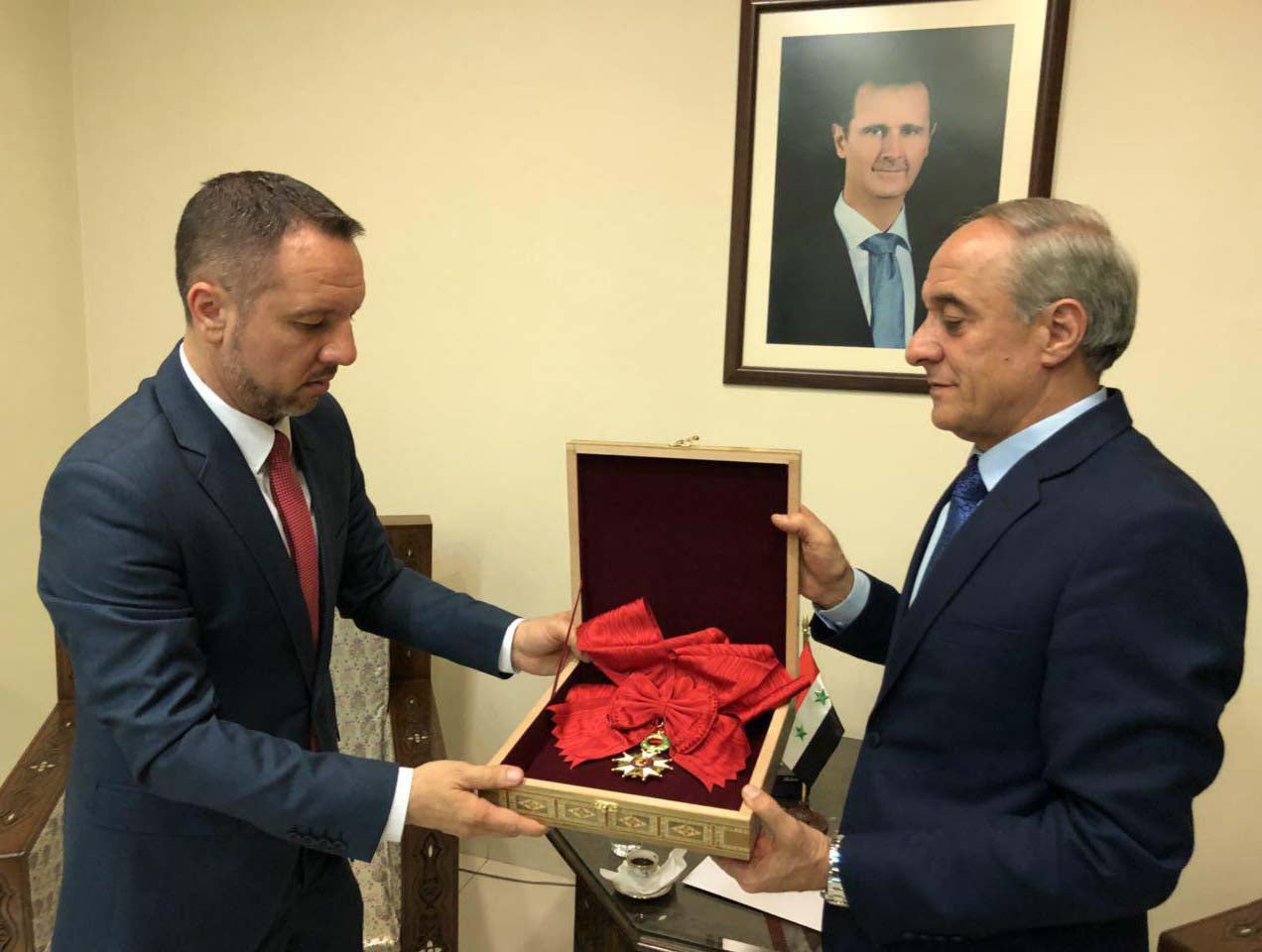 Syria has returned the prestigious Legion d'honneur that was presented to President Bashar al-Assad, by France, saying he would not wear the award of a "slave country" to the US.
It comes just days after French President Emmanuel Macron begun the formal process of stripping the honour from his Syrian counterpart.
France joined the US and UK in launching airstrikes at chemical weapons facilities in government-held Syria last week following the alleged use by Damascus of poison gas on citizens in a rebel-held enclave outside the capital.
The Syrian government and Russia, its primary backer, deny such an attack ever occurred.
Established in 1802 by Napoleon Bonaparte, the award is the highest French order of merit for military and civil merits. The order is divided into five degrees of increasing distinction and Mr Assad was decorated with the highest class of the award, the grand-croix, in 2001 after he took power following the death of his father.
Although it was presented to him by former French President Jacques Chirac in 2001 it only became public knowledge years later when the Syrian embassy in France mentioned it to an author writing a book on the award.
Corbyn leads debate into Parliament vote on Syria strikes: 'The government is attempting to overturn a democratic advance'
"It is no honour for President Assad to wear a decoration attributed by a slave country and follower of the United States that supports terrorists," Syria's foreign ministry said in a statement
A separate statement on the Syrian presidency's Facebook page added Mr Assad was "not honoured" to carry a medal for a country "supporting terrorist groups in Syria, and assaulting a United Nations member state in flagrant breach of the most basic norms and principles of international law".
The cross was returned to Paris via the Romanian embassy in Damascus.
Mr Macron is attempting to "return to the original spirit" of the honour by reducing the number of crosses awarded annually, and to ensure they are based on merit. Around 3,000 people a year currently receive the award.
Join our commenting forum
Join thought-provoking conversations, follow other Independent readers and see their replies