Syria bombing: Russian three star general warned US officials 'we request your people leave'
The written warning was delivered to US officials in neighbouring Iraq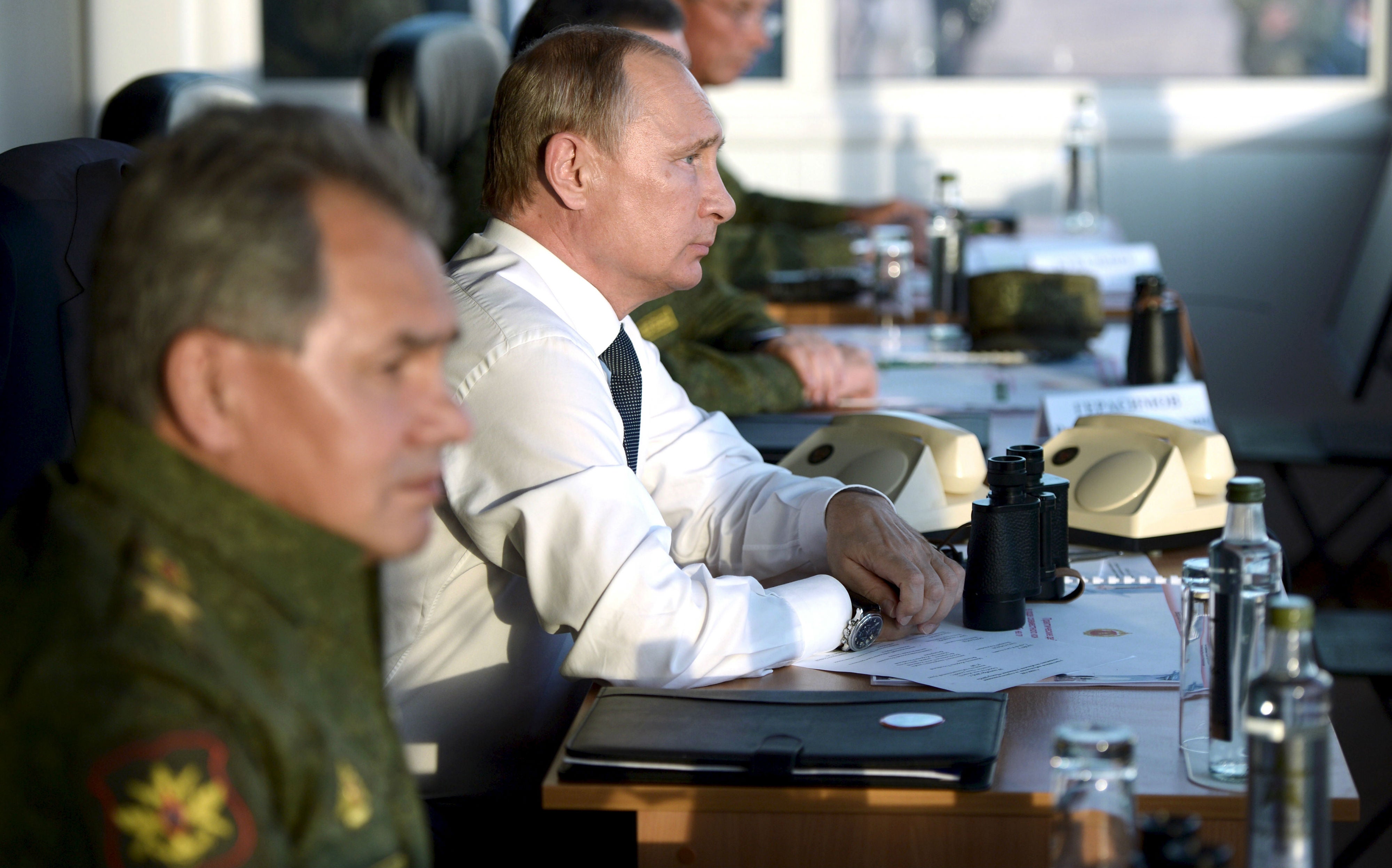 America first learned of Moscow's plan to begin bombing operations in Syria when a Russian three-star general arrived at the US Embassy in Baghdad and asked that any forces or airstrikes in the area should leave immediately, it has emerged.
The demarche from Russia to clear air space over northern Syria sparked a heated discussion between US officials and the officer, Fox News reported.
"If you have forces in the area we request they leave," the general reportedly said.
US Defence Secretary Ash Carter said Russia was "pouring gasoline on the fire" in Syria with its air strikes. He also confirmed that Russia had advised the US that the operation was to begin within an hour - an approach "we do not expect."
"It appears the strikes were in areas where there were not [Isis] forces and that is one of the problems with this sort of approach," he said at the Pentagon.
Military officials from Russia and the US have been in discussion for more than a week about coordinating operations in Syria, as Moscow has continued its military build-up in the country in support of President Basher Al-Assad.
Earlier this month, defence chiefs from the United States and Russia held their first direct talks in more than a year, reflecting Washington's mounting alarm about Russian military escalation in Syria and how it might affect the fight against the Islamic State.
The 50-minute phone call between Defence Secretary Ashton Carter and Russian Defence Minister Sergei Shoigu, took place as dozens of Russian fighter jets appeared at a military base on Syria's coast, adding to a growing arsenal of artillery and tanks as well as military personnel. Officials said the talks were designed to "deconflict" operations.
US Secretary of State John Kerry said military talks with Russia would "help to define some of the different options that are available to us as we consider next steps in Syria."
White House spokesman Josh Earnest said it was not surprising that Russia was using the weapons it had moved to Syria in support of Mr Assad, a long-time ally. He said there had been no operational-level discussion between Mr Obama and Mr Putin, but claimed the bombing operations revealed Russia's concern about losing influence.
"We are seeing the Russians ramp-up their support for President Assad," he said.
He said it remained unclear what targets Russia had struck. "The Department of Defence is obviously reviewing the ongoing Russian military activity inside of Syria,' he said.
In pictures: Russian air strikes in Syria
Show all 19
US State Department spokesman John Kirby said in a statement that a Russian official in Baghdad informed US Embassy personnel that Russian military aircraft would begin flying anti-ISIS missions over Syria.
Later officials said the US had conducted its own airstrikes in Syria, including one near Aleppo, which is in the north west but not near where the Russians were flying.
Join our commenting forum
Join thought-provoking conversations, follow other Independent readers and see their replies