Syria crisis: Typhoid and hepatitis spreads around region as refugees flee
The risk is so severe it could pose a threat to the wider region and Europe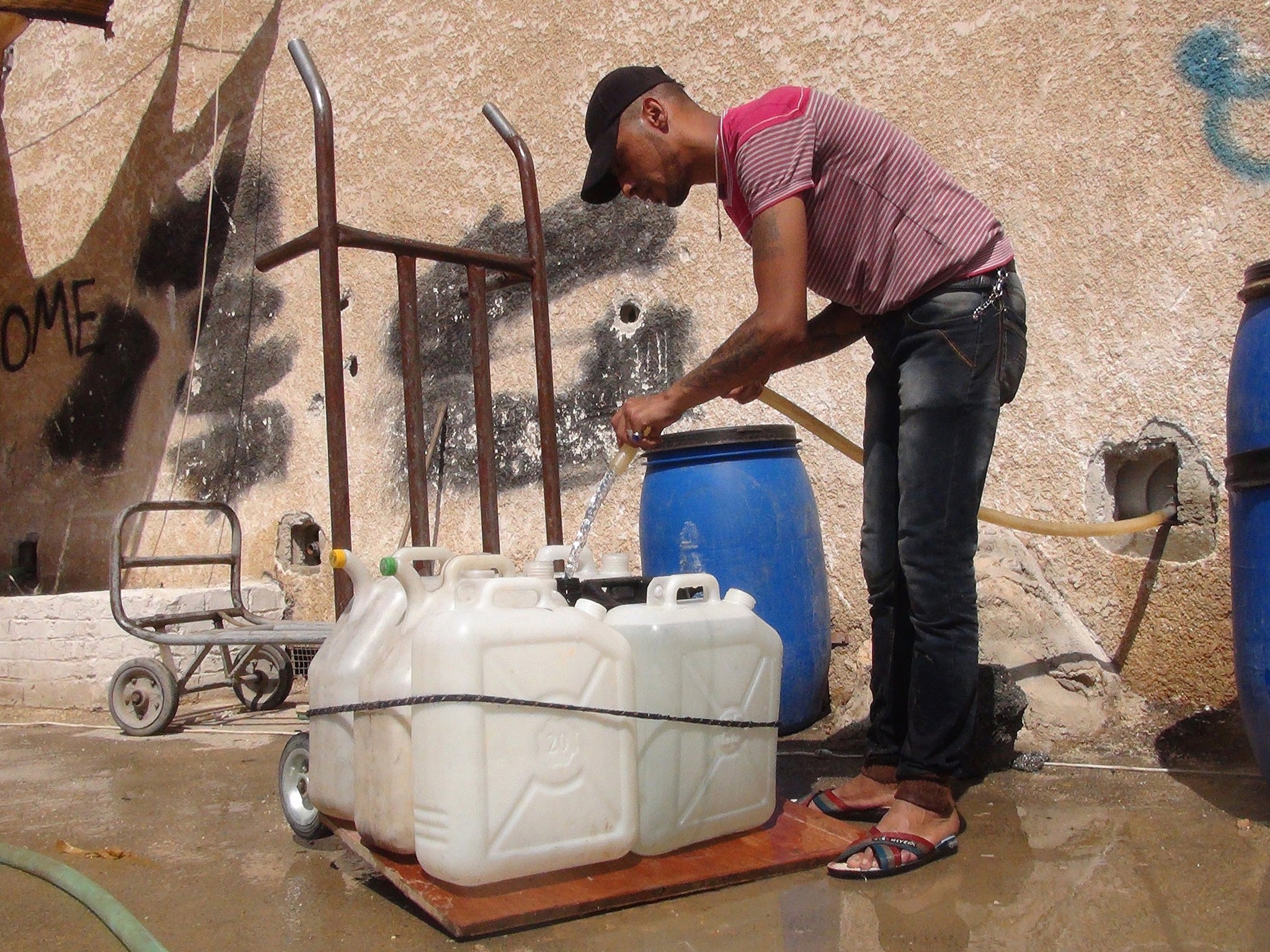 Syria is on the brink of a "public health catastrophe" – because of outbreaks of typhoid, severe diarrhoea and other diseases – that is so severe it could pose a threat to the wider region and Europe, a leading expert is warning.
Professor John Ashton, president of the UK's Faculty of Public Health, said a "perfect storm" of conditions for the spread of diseases had developed, with movements of vast numbers of people fleeing the civil war accompanied by a collapse in the country's healthcare and sanitation systems.
Typhoid broke out last month in the Yarmouk refugee camp, which before the war was a vibrant suburb of Damascus compared to London's Notting Hill. Children in the camp, controlled by Islamic State and under siege by government forces, have been reduced to eating grass and drinking water from drains. The UN has called for access to Yarmouk as its health teams find "increasing evidence" of the disease spreading.
Typhoid is caused by a highly contagious bacterium, spread from person to person by food and water that is contaminated with traces of infected faeces or urine.
Numbers of diarrhoea and hepatitis A cases have soared. Professor Ashton warns there is also a risk of cholera, tuberculosis, the MERS-CoV coronavirus, polio and other diseases as well as the development of new strains of bird flu – a possible source of a human pandemic. There have also been reports of the flesh-eating disease leishmaniasis, which resembles leprosy, in parts of Syria.
Nearly 60 per cent of hospitals are not open or are functioning only partially, and there is a dire shortage of medicines and blood.
Professor Ashton called for urgent action to end the fighting to allow the health system to recover, saying unless this was done the outbreaks could spread to neighbouring countries and Europe.
"As a result of the likelihood of a protracted conflict in Syria, the human and social costs of war are escalating by the hour, with no end in sight to the toll on suffering and misery," he told The Independent on Sunday.
"In short, we are nearing a point of a public health catastrophe where the security risks to Europe and the West from existing and novel infectious diseases are being increasingly heightened. More bombs will not stop an epidemic. Only peace and de-conflict will do that."
Syria's civil war – which involves President Bashar al-Assad's forces, IS, al-Qaeda-allied groups, the Free Syrian Army, Kurdish groups and other rebel forces – had "created a very complex humanitarian emergency accompanied by a perfect storm for infectious disease threats due to massive population displacements and collapse of the health care and public health systems in the country". He continued: "The health system has been compromised by the destruction of facilities, shortages of healthcare personnel, and lack of access to essential drugs and medical supplies.
"The public health infrastructure has been weakened by personnel shortages, limitations on mobility of staff, and compromised communication capacity."
Chris Gunness, of the UN Relief and Works Agency for Palestine Refugees in the Near East (UNRWA), which until IS took over had worked in Yarmouk, said about one in 30 people leaving the camp since April had typhoid. He warned: "What we fear we are seeing is the tip of the iceberg."
In pictures: Russian air strikes in Syria
Show all 19
He said the situation was worse than Professor Ashton described. "If your children have been killed, you've lost your home and you've got typhoid, that's beyond catastrophic," he said.
Last month, UNRWA warned it was facing a "severe financial crisis" because of lack of money from UN member states.
Mr Gunness said such funds were "a very cost-effective use of British taxpayers' money" because the people helped would be "much less likely to risk their lives in boats or by travelling through dangerous rebel-held areas to reach the shores of Europe" if they had an alternative.
Professor Ashton and other experts cautioned against any prejudice on health grounds against refugees coming to Europe from Syria. Professor John Oxford, emeritus professor of virology at Queen Mary, University of London, said diseases such as typhoid were unlikely to pose a risk to most European countries because of high standards of public sanitation and healthcare, noting there have been typhoid outbreaks during the Syrian conflict before.
He said he would be more concerned by a respiratory infection, but even then he believed healthcare systems in Western countries would prevent a serious problem from developing.
"Given the speed with which these organisms can run around, they've had a chance, haven't they?" he said "They haven't done it so far. I don't see anything unexpected that we cannot cope with."
Join our commenting forum
Join thought-provoking conversations, follow other Independent readers and see their replies