Syria crisis: US and Israel test defence missiles over Mediterranean as House backs military intervention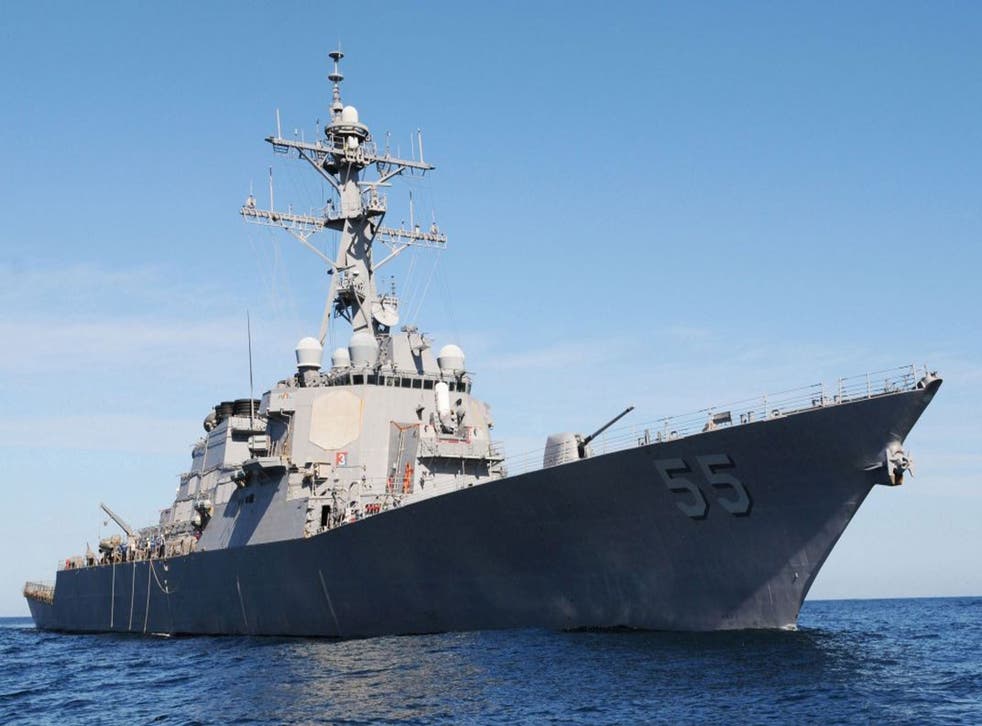 A missile defence test carried out by the United States and Israel in the eastern Mediterranean today escalated tensions across the region and triggered a military alert out of Moscow just as President Obama made fresh headway towards winning congressional approval for strikes on Syria.
Oil prices spiked briefly on world markets when Moscow issued a bulletin saying it had detected two "ballistic" objects flying over the Mediterranean. Any military intervention by the US, which could come as early as next week pending congressional action, is likely to be launched at sea.
Israeli officials later confirmed the unannounced exercise, saying that with the Pentagon it had fired an unarmed "decoy missile" over the sea to test its Arrow 3 missile defence system. It had been successful, they said, but no attempt had been made to intercept the decoy.
Even before Mr Obama revealed his decision on Saturday to await Congress before taking military action, the regime of Bashar al-Assad was warning it had its "finger on the trigger" to respond. It is isn't clear whether the threat is real or empty, but Israel has been bracing for possible retaliatory strikes.
In Washington, the momentum towards US action appeared to increase. After talks between Mr Obama and leaders of both sides in the House of Representatives, John Boehner, the Republican Speaker, emerged offering support. "This is something that the United States as a country needs to do," he said.
Testifying before a Senate Foreign Relations panel tonight, Mr Kerry was pressed to accept that any authorising resolution from Congress would have to rule out the use of troops in Syria. "There will not be American boots on the ground with respect to the civil war," he said. "Let's shut that door right now."
At the same hearing, Chuck Hagel, the Defence Secretary, said other countries likely to be directly involved in military action would include France, Turkey, Saudi Arabia and the United Arab Emirates.
How Congress will respond to Mr Obama's request for a green light for strike remains unpredictable, but the backing of Mr Boehner is significant. Nancy Pelosi, who leads the Democrat minority in the House, also gave the President strong support saying the evidence that Assad had killed thousands in a chemical gas attack on a Damascus suburb two weeks ago was "behaviour outside the circle of civilized human behaviour and we must respond".
Opening the meeting, Mr Obama stressed he had narrow military action in mind but hinted that beyond them the US would step up efforts to assist the rebels fighting Assad. "What we are envisioning is something limited. It is something proportional. It will degrade Assad's capabilities," he said.
"At the same time we have a broader strategy that will allow us to upgrade the capabilities of the opposition."
Register for free to continue reading
Registration is a free and easy way to support our truly independent journalism
By registering, you will also enjoy limited access to Premium articles, exclusive newsletters, commenting, and virtual events with our leading journalists
Already have an account? sign in
Register for free to continue reading
Registration is a free and easy way to support our truly independent journalism
By registering, you will also enjoy limited access to Premium articles, exclusive newsletters, commenting, and virtual events with our leading journalists
Already have an account? sign in
Join our new commenting forum
Join thought-provoking conversations, follow other Independent readers and see their replies