Six children killed after Syrian government forces allegedly shell nursery
The region is regularly targeted by government air strikes and shelling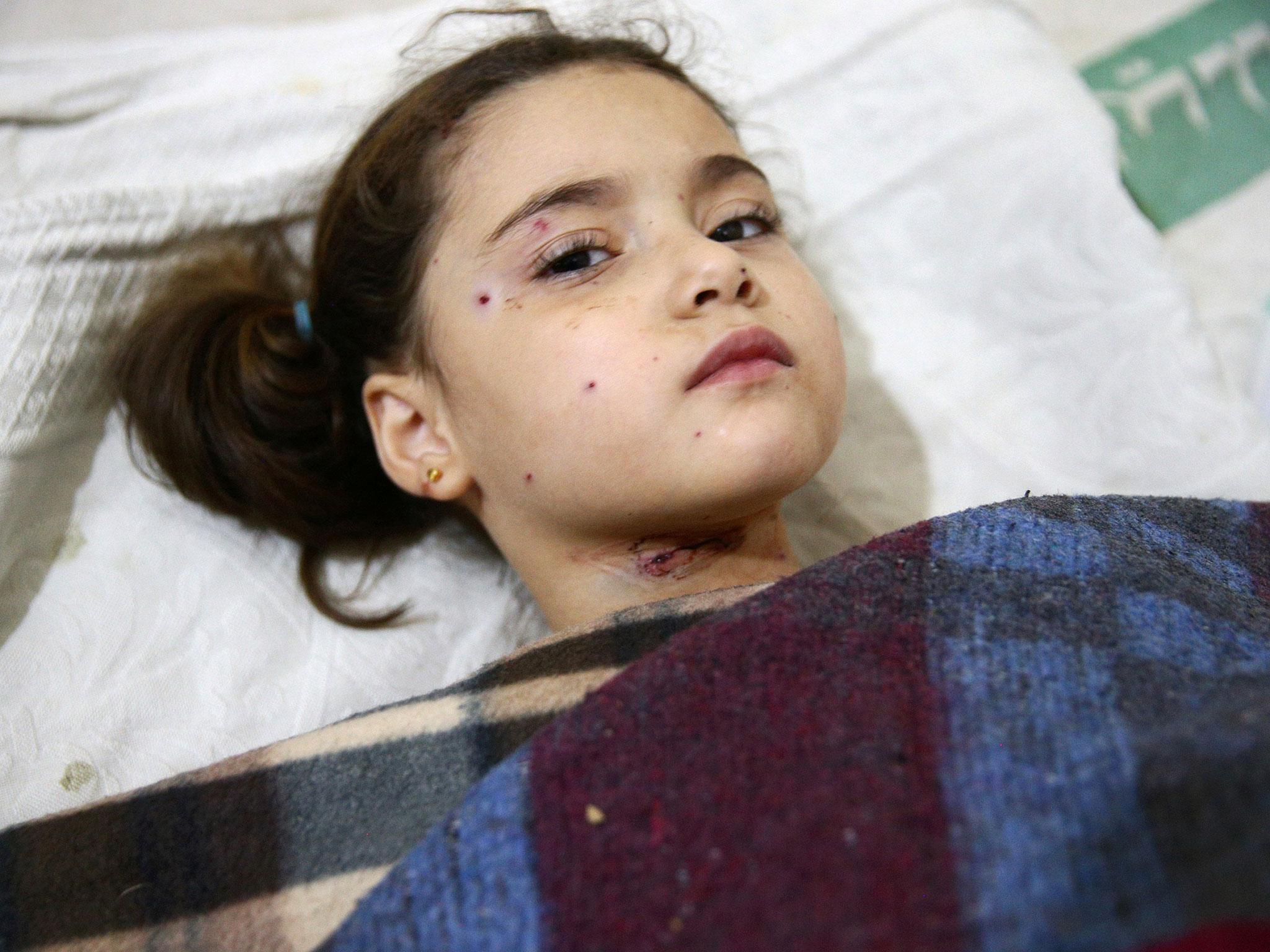 At least six children have been killed in Syrian government shelling on a nursery in a rebel-held suburb in the capital of Damascus, a monitoring group has said.
The activist-run Unified Medical Bureau of Eastern Ghouta reported the death toll and said medical facilities in the suburb of Harasta received tens of wounded children and adults following the attack.
The locally run Education Directorate blamed government forces for the shelling, which happened around 10am local time, during the first recess of the day.
It said more than 25 children were wounded in addition to the six killed.
The UK-based Syrian Observatory for Human Rights also blamed the Syrian regime for the attack. An AFP photographer said they saw the body of one a girl lying on a bed at a makeshift hospital, her face bloodied and her clothes torn.
At the nursery, smears of blood were left on the tiled floor, underneath a small red slide propped against a wall painted with children's drawings.
In pictures: Syria air strikes (2014)
Show all 20
Harasta is in the rebel stronghold of Eastern Ghouta, outside Damascus. The region is regularly targeted by government air strikes and shelling.
More than 300,000 people have been killed in Syria since the conflict began in March 2011 with anti-government protests.
UK Ambassador gives damning speech to UN after Russia's security council veto over Syria
Earlier, US-backed Kurdish-led Syrian forces announced the start of a campaign to retake Raqqa, the de facto capital of Isis in Syria.
The announcement by the Syria Democratic Forces comes more than two weeks after US-backed Iraqi forces began a campaign to clear Isis militants from their stronghold in Mosul, Iraq.
Additional reporting by agencies
Join our commenting forum
Join thought-provoking conversations, follow other Independent readers and see their replies