Isis suicide bombings in Syria kill more than 200 in deadliest attack in months
Carnage in Sweida city comes in wake of new offensive from President Bashar al-Assad to dislodge rebel forces and jihadis from south of country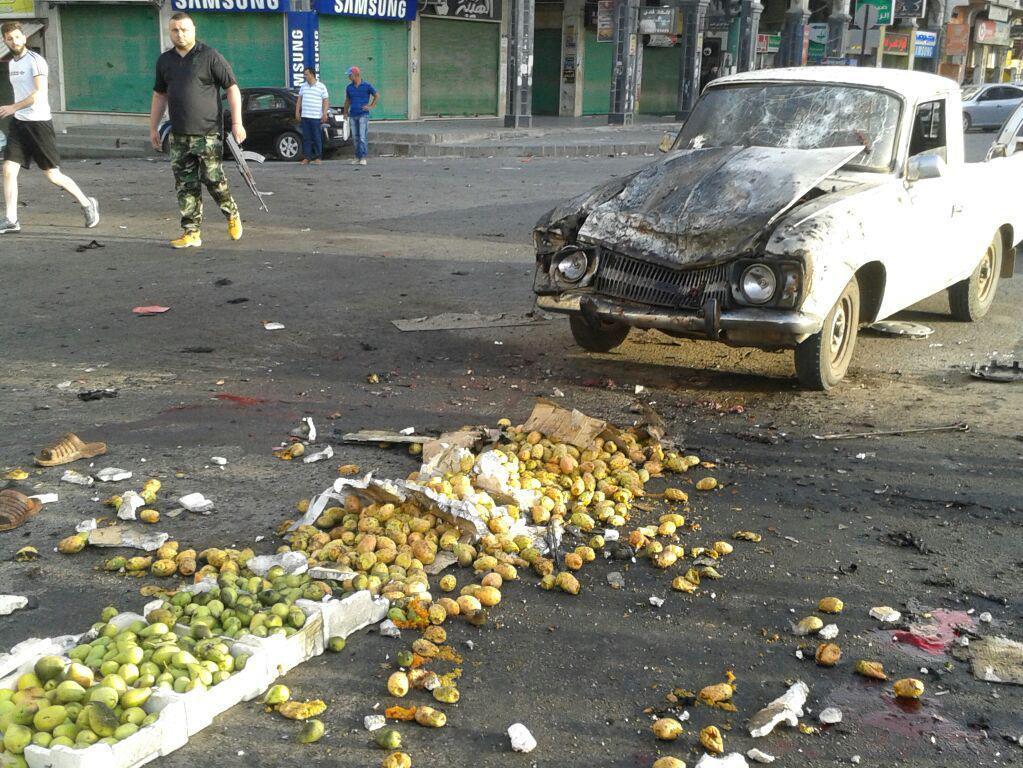 A devastating wave of suicide attacks and subsequent fighting in southern Syria which has killed more than 200 people has been claimed by Isis in what is the group's deadliest assault in months.
Coordinated bombings hit the government-controlled city of Sweida, sparking gun battles in surrounding villages between attacking Isis-allied jihadis and regime forces on Wednesday morning, local officials said.
In Sweida city, war monitor the Syrian Observatory for Human Rights said there were four blasts, one of which was carried out by a motorcycle bomber who ploughed into a marketplace in the early hours of the morning.
IDF turns away Syrian refugees at border
Syria's state news agency said two more militants were killed by security forces and one was arrested before they could detonate their explosives.
A local health official told pro-government radio that 215 people had died, while another told Associated Press 204 were killed.
The Druze-majority town's health authority earlier told state news that 150 people had been killed and around 80 injured in the attacks. The Observatory put the initial number of casualties at 52 people, including 28 pro-government fighters. The death toll is expected to rise.
The carnage comes in the wake of a new offensive from President Bashar al-Assad to dislodge Isis from a small area in Sweida province and the nearby Golan Heights.
Wednesday's attack is Isis's most brutal since the group's so-called caliphate across Syria and Iraq was largely dismantled by Syrian government forces and a separate operation by US-backed Kurdish and Arab fighters last year.
Eastern Ghouta bombings: Syrian war in pictures
Show all 14
Since then, Mr Assad has moved to crush the last remnants of the Syrian opposition in eastern Ghouta, Homs, and the southwest countryside.
While the jihadis have lost control of all but a sliver of Syria's eastern desert and pockets of the southern countryside, the group has morphed into an insurgency and maintains sleeper cells inside territory controlled by both President Assad and Syria's rebels.
Attacks on fighting forces as well as civilians are designed to show the group is still powerful and capable of wreaking fear and destruction across the war-torn country.
The province's governor, Amer al-Eshi, told state-run Ikhbariyah TV that Sweida had been secured by Wednesday afternoon.
Ikhbariyah also reported that Syria's air force unleashed a successful bombing campaign on Isis positions to flush the fighters out of the seized villages of Douma, Tima and al-Matouna.
Sweida has largely escaped the violence that has engulfed most of Syria during the brutal seven-year civil war, but is now being dragged into the intense fighting of a government campaign to recapture neighbouring Deraa province from rebel and jihadi forces.
Mr Assad's troops and allied militias have made quick progress in the month-long offensive with the help of Russian air power.
At its peak, the month-long operation displaced 320,000 civilians from their homes, and thousands of people are still camped out in desert conditions near the borders with Jordan and Israel without adequate water and shelter.
The fighting is now focussed on removing the Isis coalition Khalid ibn al-Walid army from Quneitra, on the frontier with Israel.
Join our commenting forum
Join thought-provoking conversations, follow other Independent readers and see their replies