Nine suspected Isis members escape from camp in Syria amid Turkish offensive, France says
Women were among hundreds who broke out from detention facility near border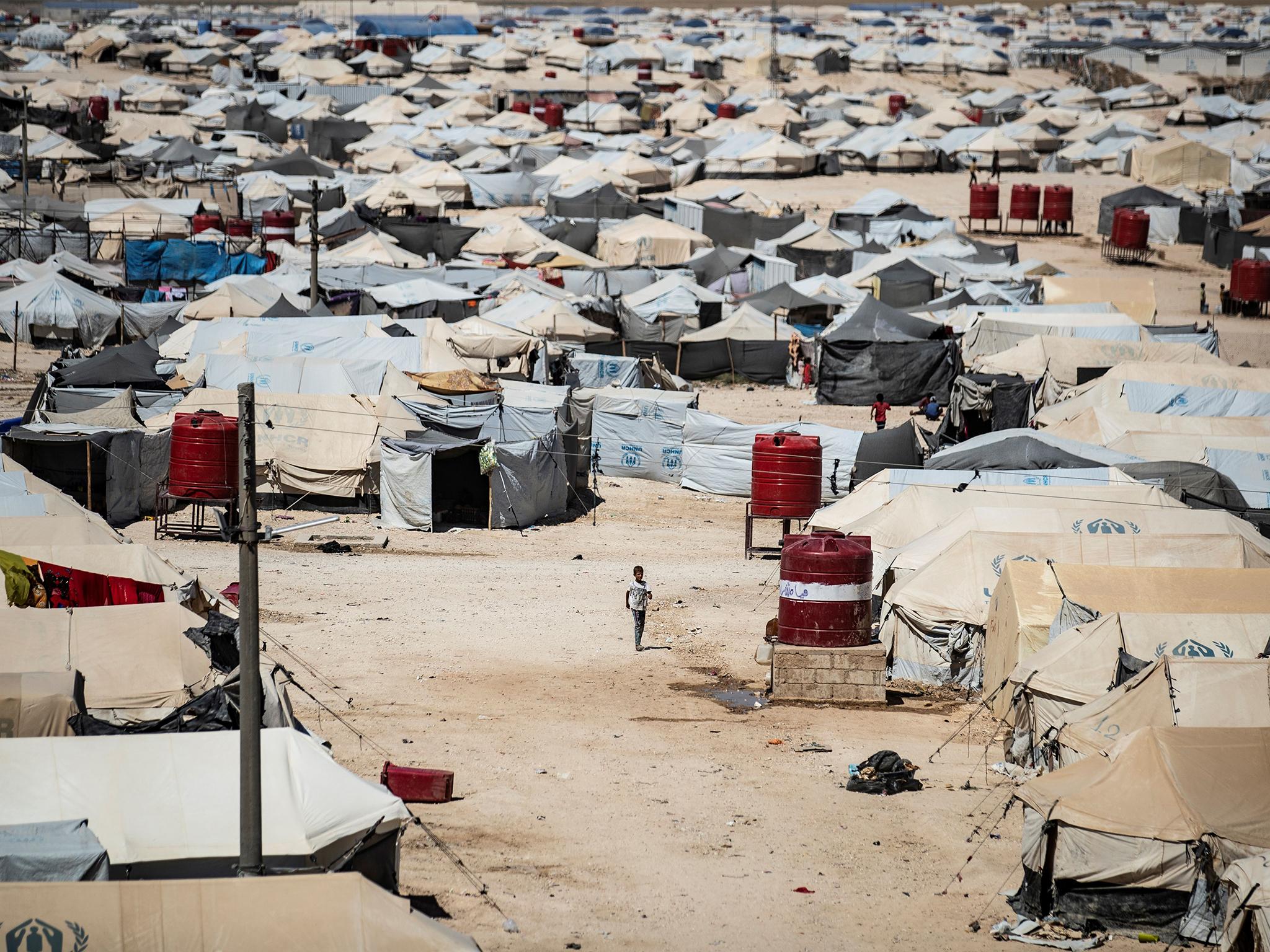 Nine French women suspected of Isis membership have escaped from a Kurdish-controlled camp in Syria, France's foreign minister has said.
The women escaped from a camp holding the families of Isis fighters in Ain Issa on Sunday, along with hundreds of others, as Kurdish guards left their posts to flee a Turkish offensive.
Kurdish officials have said almost 800 people escaped from a section of the camp holding foreigners.
At least two British citizens and their children were also being held at the facility, and their whereabouts are currently unknown. They have been identified as Tooba Gondal, a British woman from east London who joined Isis in Syria and worked to recruit others to follow her, and Zara Iqbal, also from east London. Both women married Isis fighters during their time in Syria.
Ain Issa camp housed some 12,000 displaced people, including about 1,000 women affiliated with Isis and their children, who had been fearful of the approaching military advance, according to the Syrian Observatory for Human Rights.
Turkey launches offensive into Syria
Show all 25
Jean-Yves Le Drian, the French foreign minister, did not reveal the whereabouts of the French women, but at least three of them are thought to have joined up with other Isis members in Syria, according to a lawyer representing a family member.
In a message sent to a relative, one of the women said they had been "retrieved" by Isis, the family's lawyer Marie Dose told Agence France Presse.
"We have just realised that it is (Isis) that has retrieved us," she reportedly wrote.
Several thousands of European women and children are currently being detained in Syria, after they were captured during the fall of the Isis caliphate.
There are thought to be at least 19 British women currently in Syria, spread across several camps, together with at least 30 of their children.
European countries have been reluctant to take back their nationals over fears they will not be able to convict them when they return, and that they would pose a security risk.
Mr Le Drian said French women who went to Syria to join Isis should face justice in the region, although Paris would look to bring back children.
"The French women who went to this region in 2015 knew what they were doing. They aren't tourists. They are fighters against France and must face trial [in Iraq] if possible," he said.
He told BFM TV that he would soon go to Iraq to discuss a judicial framework to enable jihadists being held in Syria to face trial.
Join our commenting forum
Join thought-provoking conversations, follow other Independent readers and see their replies