Syrian Christian 'beheads Isis fighter in revenge attack'
Rights monitoring group reports the Christian killed the man after learning he was an Isis member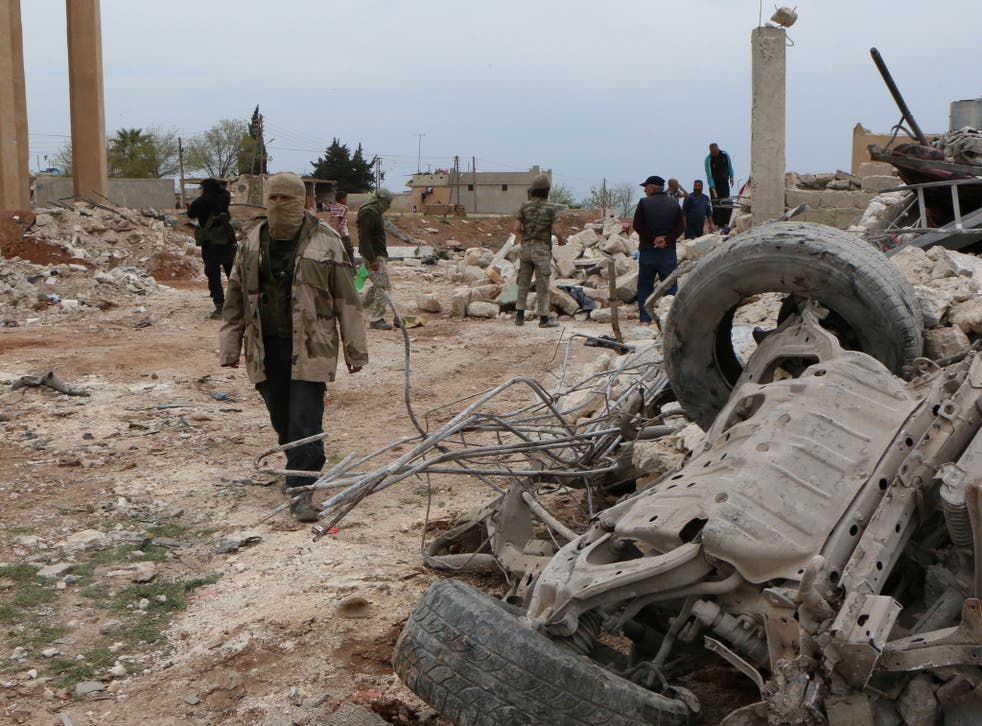 A Syrian Christian fighter has reportedly beheaded an Isis member as revenge for the group's violence against the region's Christians.
The Christian, a member of the minority Assyrian community, was a fighter with the Syriac Military Council, according to the London-based Syrian Observatory for Human Rights.
The incident occurred near the town of Tal Tamer in in northwest Syria.
According to the Observatory's website the beheading was carried out with a "sharp tool".
Isis has captured large swathes of land in Syria and Iraq. The group has carried out public beheadings and mass executions of hundreds of people, both Chrisitans and Muslims.
Earlier in the month Yazidi officials in Iraq reported that Isis militants had killed 300 Yazidi captives in the Tal Afar district near the Iraqi city of Mosul.
Register for free to continue reading
Registration is a free and easy way to support our truly independent journalism
By registering, you will also enjoy limited access to Premium articles, exclusive newsletters, commenting, and virtual events with our leading journalists
Already have an account? sign in
Register for free to continue reading
Registration is a free and easy way to support our truly independent journalism
By registering, you will also enjoy limited access to Premium articles, exclusive newsletters, commenting, and virtual events with our leading journalists
Already have an account? sign in
Join our new commenting forum
Join thought-provoking conversations, follow other Independent readers and see their replies