Syrian civil war: At least 20 Druze killed as al-Nusra fighters open fire on villagers from minority sect
The killings in Idlib are the deadliest against the Druze  since Syria's crisis began in March 2011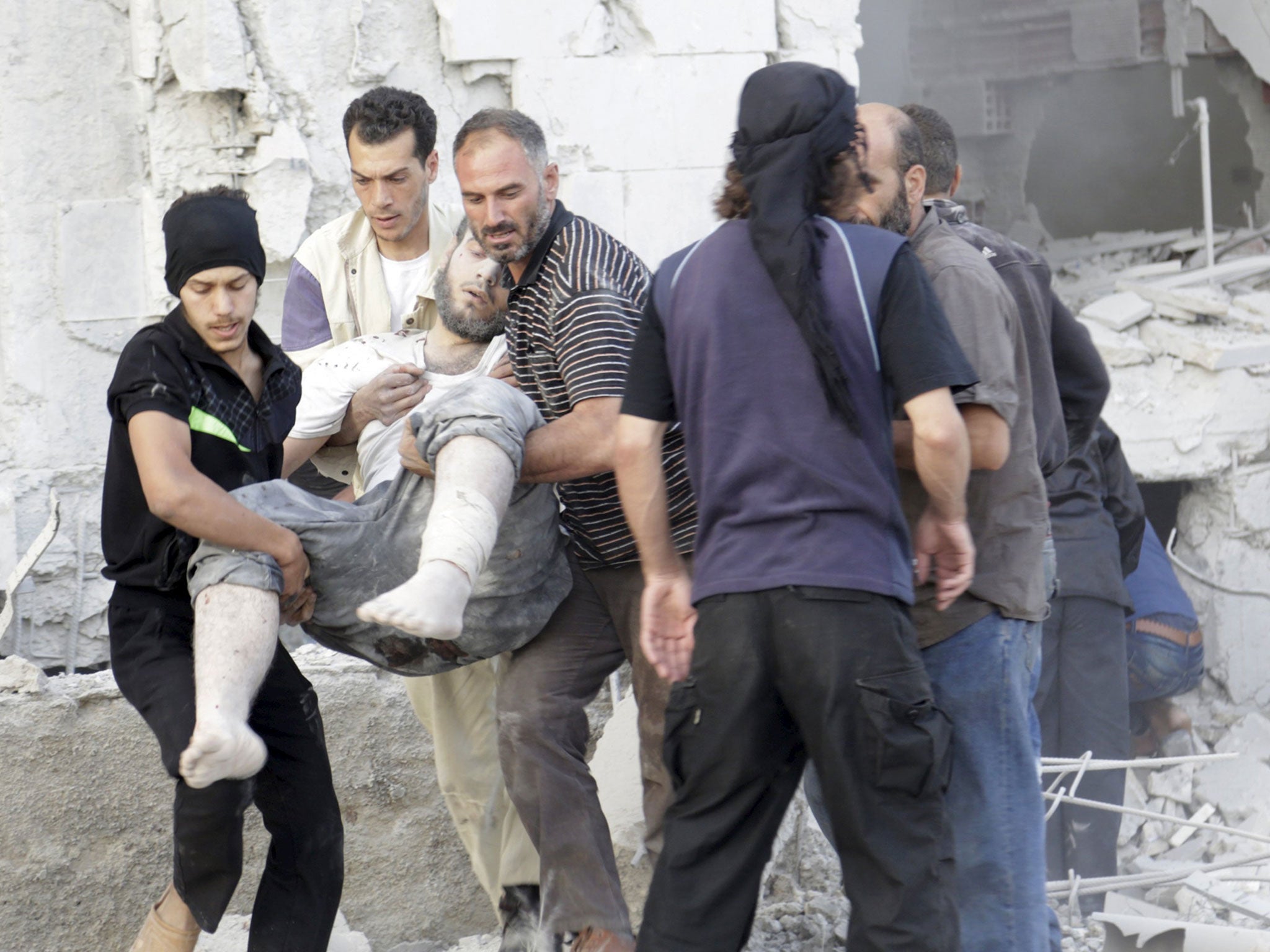 Al-Qaeda's affiliate in Syria has killed at least 20 villagers from the minority Druze sect after a confrontation in north-western Idlib province, where militants have forced hundreds of followers to convert to Sunni Islam, an activist group and a Syrian opposition faction said.
The killings in Idlib are the deadliest against the Druze, who have been split between supporters and opponents of President Bashar al-Assad, since Syria's crisis began in March 2011. The villagers were killed in Qalb Lawzeh village in the Jabal al-Summaq region, where it is claimed that Jabhat al-Nusra fighters have dug up historic graves and destroyed shrines in recent months.
The Britain-based Syrian Observatory for Human Rights said the shooting occurred after the rebel fighters tried to confiscate the home of a Druze government official in the village.
It said the militants shot one villager dead, prompting another to grab one of their rifles and kill a member of the al-Qaeda affiliate. The Observatory said the militants later brought reinforcements and opened fire, killing 20 villagers.
The main Western-backed Syrian National Coalition said "dozens of Druze young men" died in the shooting. It said an armed clash broke out "following an aggression" by Jabhat al-Nusra members.
Syria's state news agency, Sana, said a "horrible massacre" killed 30 people, including five members of the same family in Qalb Lawzeh. Sana added that the militants set fire to several homes.
Meanwhile, in southern Syria, rebels on Thursday entered for the first time the predominantly Druze province of Sweida, which has been spared Syria's four-year civil war that has killed more than 220,000 people.
Activists said the rebels entered on Thursday the Thaala military air base outside the provincial capital, also named Sweida, capturing parts of it from government forces.
AP
Join our commenting forum
Join thought-provoking conversations, follow other Independent readers and see their replies