Syrian civil war timeline: Tracking five years of conflict
18 March 2016 will mark the fifth anniversary of what activists regard as the first deaths of the uprising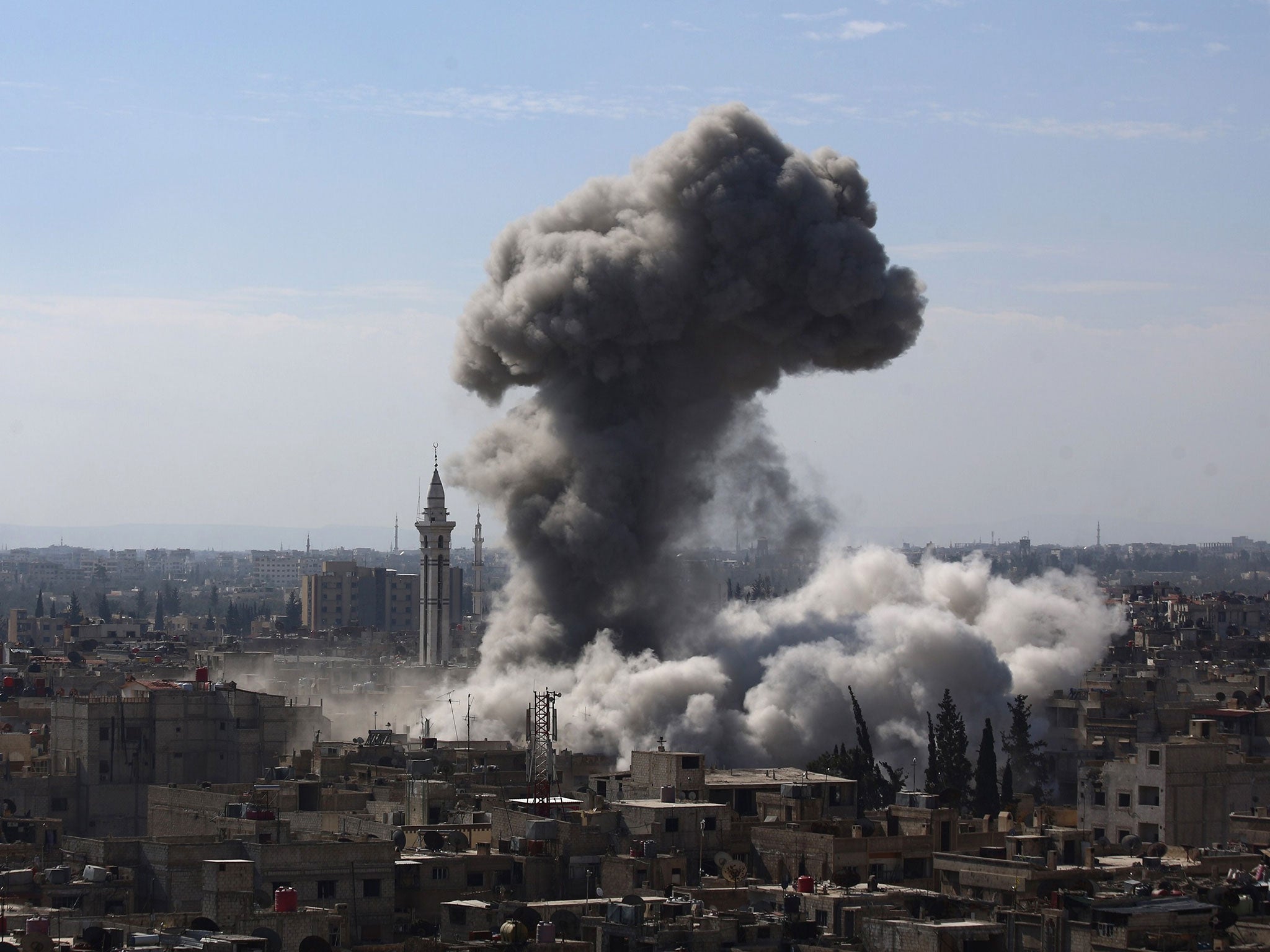 March 2011: On 18 March, security forces open fire on a protest in Daraa, killing four, in what activists regard as the first deaths of the uprising. Demonstrations spread.
April 2011: Security forces raid a sit-in in Syria's third-largest city, Homs.
June 2011: Police and soldiers in Jisr al-Shughour in north-eastern Syria join the protesters they were ordered to shoot, and the uprising claims control of a town for the first time.
August 2011: President Barack Obama calls on Assad to resign and orders Syrian government assets frozen.
Summer 2012: Fighting spreads to Aleppo, Syria's largest city and its former commercial capital.
August 2012: Kofi Annan quits as UN-Arab League envoy after his attempts to broker a ceasefire fail.
March 2013: After advancing in the north, rebel forces capture Raqqa, the first major population centre controlled by the opposition.
May-June 2013: Backed by thousands of Lebanese Hezbollah fighters, Assad's forces recapture the strategic town of Qusair from rebels, near the border with Lebanon.
August-September 2013: A chemical weapons attack in Damascus kills hundreds.
October 2013: Under international pressure Syria destroys its chemical weapons production equipment. The number of Syrian refugees registered with the UN tops two million.
January 2014: Infighting among rebels spreads.
February 2014: Peace talks led by UN-Arab League mediator Lakhdar Brahimi in Geneva end without a breakthrough.
9 May: Rebels withdraw from the old quarter of Homs in a significant symbolic victory for the government.
13 May: Mr Brahimi resigns as UN-Arab League envoy.
3 June: Syrians in government areas vote in presidential elections. Assad, one of three candidates, overwhelmingly wins with 88.7 per cent.
June: Isis seizes much of northern and western Iraq and declares a self-styled Islamic caliphate.
3 July: Isis takes control of Syria's largest oil field, al-Omar.
19 August: Isis releases video of beheading of American journalist James Foley, the first of five Westerners to be beheaded.
23 September: US-led coalition begins air strikes against Isis targets in Syria.
January 2015: UN estimates Syria's conflict has killed at least 220,000 people and uprooted nearly a third of the prewar population of 23 million from their homes.
26 January: With the help of US-led air strikes, Kurdish fighters take control of Kobani.
3 February: Isis releases a video of captured Jordanian pilot Muath al-Kaseasbeh being burned to death in a cage.
28 March: The north-western city of Idlib falls to Islamist groups led by al-Nusra.
30 September: Russia begins launching air strikes in Syria in support of Assad's forces.
14 November: Seventeen nations meeting in Vienna adopt a timeline for a transition plan in Syria.
18 December: The UN Security Council adopts Resolution 2254 endorsing the Vienna road map.
3 February 2016: Indirect peace talks between the Syrian government and opposition in Geneva collapse after a few days.
22 February: The US and Russia announce a partial ceasefire in Syria will start on 27 February.
9 March: UN's Syria envoy says indirect talks will resume in Geneva on 14 March.
Join our commenting forum
Join thought-provoking conversations, follow other Independent readers and see their replies