Syrian government forces responsible for more civilian deaths than Isis, human rights group claims
The regime led by President Bashar al-Assad is responsible for more than three-quarters of civilian deaths this year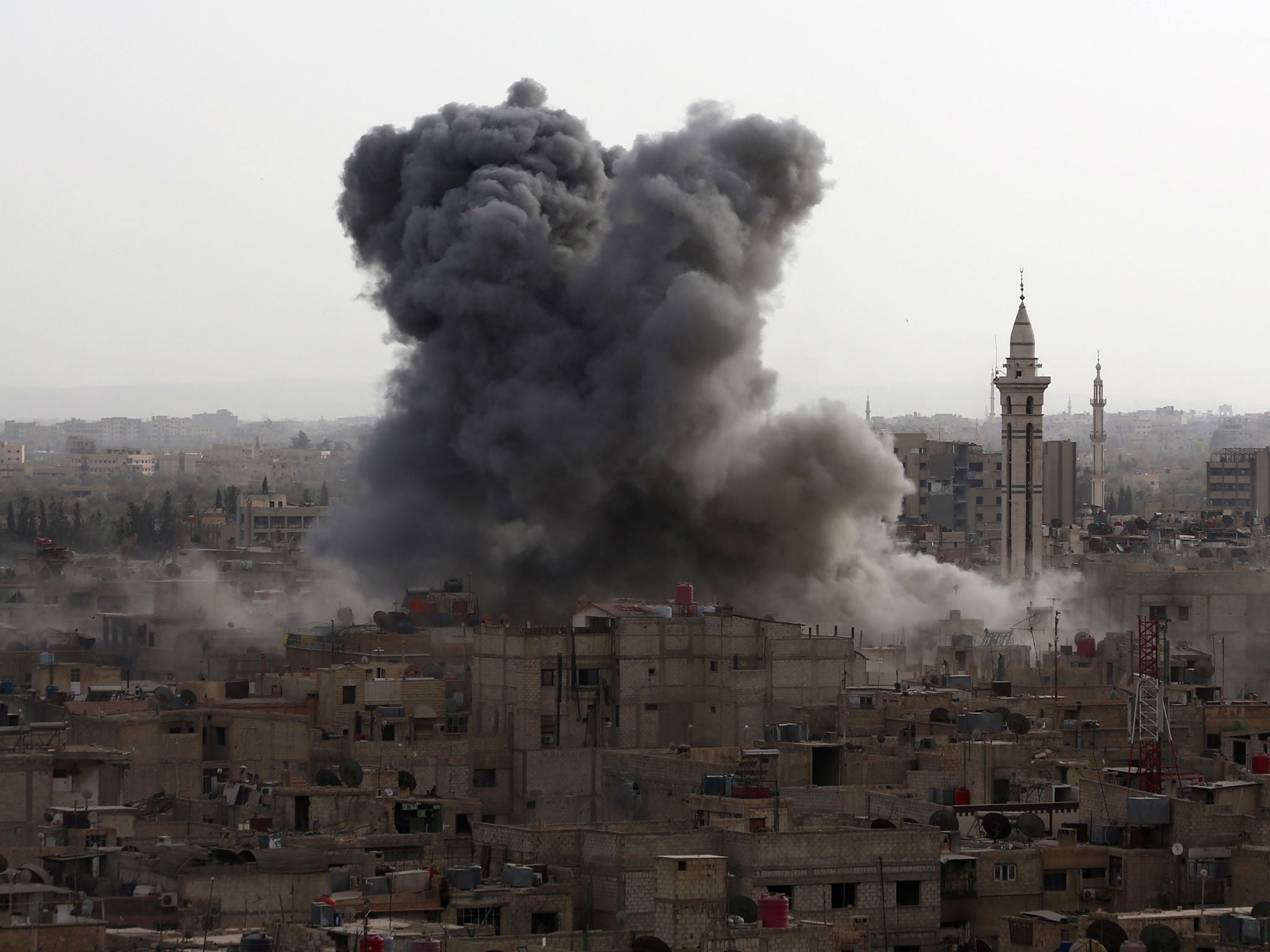 Syrian government forces are responsible for more civilian deaths than Isis, according to newly released data.
The data, released by the Syrian Network for Human Rights, show that Bashar al-Assad's regime was responsible for more than 10,300 Syrian civilian deaths recorded in 2015. Of those deaths, nearly a third were women and children.
The human rights organisation blames the Syrian regime's indiscriminate use of barrel bombs on civilian areas for the heavy death-toll.
More than 200,000 Syrians have been killed since the start of the country's civil war in 2011, according to the Syrian Observatory for Human Rights.
Amnesty International UK's Syria Campaign Manager Kristyan Benedict told The Independent: "It's absolutely no secret that the vast majority of civilian deaths in Syria have been at the hands of President Bashar al-Assad's forces.
"Syrian government forces have launched indiscriminate attack after indiscriminate attack on the country's beleaguered civilian population.
"Barrel bombings have become the most notorious of Assad's forces' tactics, but we mustn't forget that countless people have also died at the hands of army snipers, through starvation in besieged areas, and at the hands of torturers in government detention centres.
"It's important that ISIS's many crimes are properly documented and the perpetrators brought to justice, but the far bigger killing machine in Syria is the one made in Damascus."
In pictures: Syria air strikes (2014)
Show all 20
Russia has recently launched air strikes against targets in Syria. According to the Syrian Network for Human Rights, the aerial bombardment was reportedly accompanied by ground attacks by "regime forces" against various rebel groups.
President Barack Obama and President Vladimir Putin have previously clashed over their competing visions for Syria's future. Mr Obama is urging a political transition to replace Syrian President Bashar al-Assad but Mr Putin warns it would be a mistake to abandon the current government.
Join our commenting forum
Join thought-provoking conversations, follow other Independent readers and see their replies