Syrian opposition commander Riad al-Asaad loses leg in bomb attack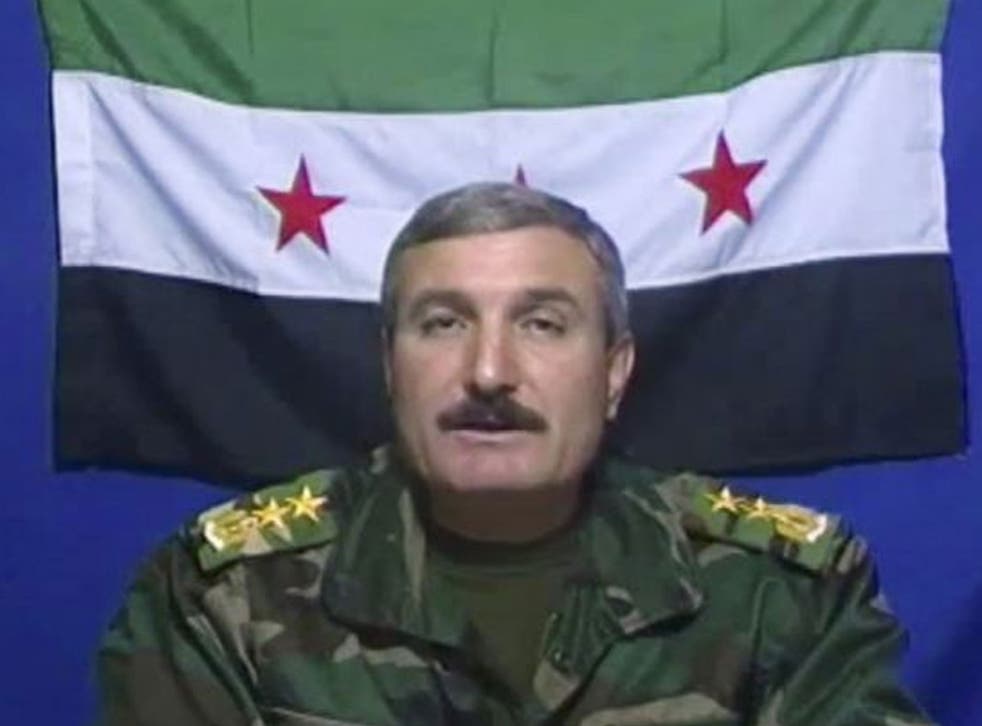 An officer who established and once commanded the rebel Free Syrian Army (FSA) has had his leg blown off by a car bomb.
Colonel Riad al-Asaad, who announced the formation of the FSA after he defected from the Syrian national army in July 2011, was injured as he drove through the town of Mayadeen in eastern Syria yesterday. The device had been planted beneath his car seat.
The FSA tonight said he was in a stable condition in hospital in Turkey after having his right leg amputated. Despite his high-profile position, Col al-Asaad, 52, is based largely in Turkey and has little legitimacy among Syrian rebels, despite the fact many fight under the FSA flag.
Meanwhile, black smoke rose above Ummayad Square in Damascus after a rebel attack near the headquarters of the Baath Party and the state television station yesterday. The state-run news agency Sana said rebel mortars killed two people near the square. The army responded with heavy shelling.
Jordan closed its main border crossing amid clashes between rebels and Syrian troops. And Russia accused the West of using an inquiry into the alleged use of chemical weapons in Aleppo to try to oust President Bashar al-Assad.
Register for free to continue reading
Registration is a free and easy way to support our truly independent journalism
By registering, you will also enjoy limited access to Premium articles, exclusive newsletters, commenting, and virtual events with our leading journalists
Already have an account? sign in
Register for free to continue reading
Registration is a free and easy way to support our truly independent journalism
By registering, you will also enjoy limited access to Premium articles, exclusive newsletters, commenting, and virtual events with our leading journalists
Already have an account? sign in
Join our new commenting forum
Join thought-provoking conversations, follow other Independent readers and see their replies