Syrian rebels' backers block arms cache until bickering factions unite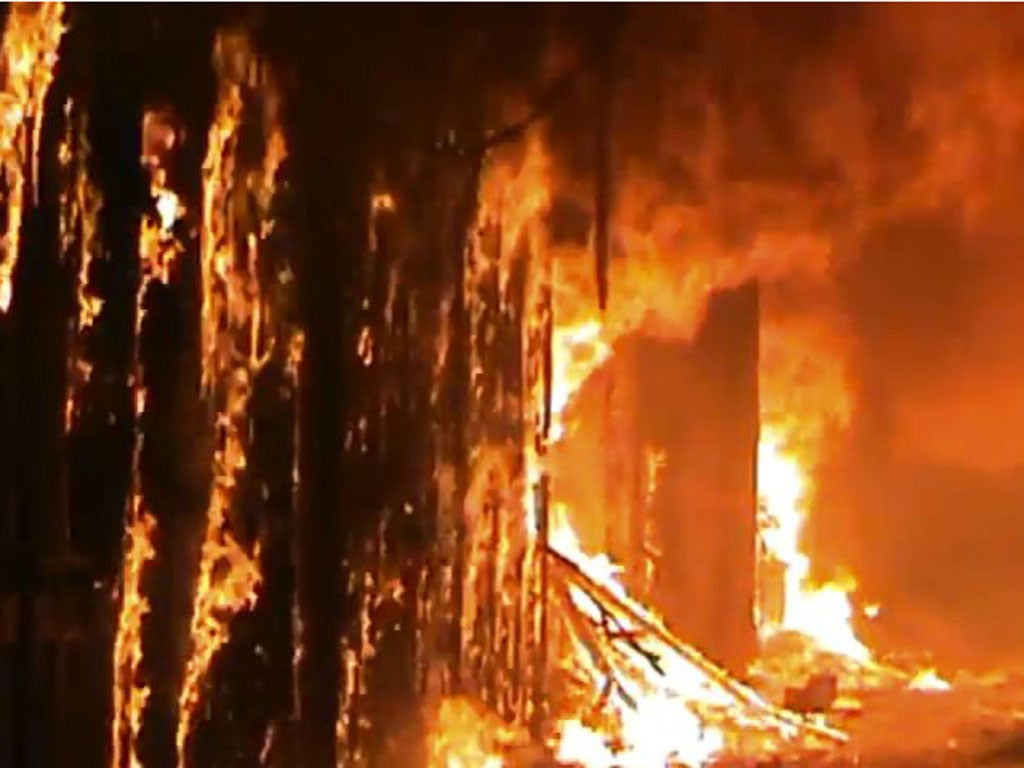 Stockpiles of arms, including anti-aircraft and anti-tank missiles, are being held in Turkey for use by rebels in Syria's civil war, but their distribution is being held up because of disunity and feuding between the different groups of fighters, The Independent has learned.
In high-level discussions, Qatari and Turkish suppliers told opposition representatives that heavy weapons would not be made available until the various factions agreed to form a coherent command structure.
After 18 months of fighting and an estimated 30,000 people dead, rebel fighters are convinced that the time for a negotiated end to the conflict is over. But they have been forced back from many areas by tanks, artillery and air strikes. The regime, meanwhile, has not faced any significant shortage of supplies, with US officials claiming that daily flights bearing arms are coming in from President Bashar al-Assad's ally, Iran.
One attempt to set up an arms supply chain took place in the Turkish capital, Ankara, in early August. Opposition representatives were seeking weapons for Aleppo where the regime forces were beginning to push forward and recapture areas held by the rebels. According to those present, the Turks were acting as facilitators while the Qataris controlled the flow of material. Both the Qataris and Turks are said to have stressed to the opposition emissaries that the revolutionaries in the main cities, starting with Aleppo, needed to form structured military councils and come up with co-ordinated operational plans.
"Instead of getting operational plans and what would be required to implement them, we were getting shopping lists from individual khatibas (battalions)," said a Turkish organiser of supplies of arms and communications equipment. "If you give to one khatiba, others get annoyed and ask why they are being left out."
It has been claimed during the Syrian uprising that a number of Gulf states, especially the Qataris and Saudis, have been funnelling arms and money to hard-line Islamist groups, favouring them over more moderate factions. The moderate militias have been increasingly alarmed at the emergence of extremist groups, many with large numbers of foreign fighters in their ranks. Their arrival had coincided with more attacks against minorities. There has been a marked rise in churches being targeted and Christian refugees fleeing across the border.
But the Qataris are said to have maintained that one reason for the request to form military councils was to ensure a more equitable distribution of weapons. They also stressed that heavier-calibre weapons needed to be returned when hostilities ended.
"They were very clear that we needed to get organised and present a proper plan," said one opposition leader present at the talks, who gave the nom-de-guerre, Abu Mohsin.
"The Qataris were concerned because they had not been able to get back a lot they gave to the Libyan [rebels] and they did not want the same situation to happen in Syria.
"The Qataris said that the Americans were very worried about this happening again."
The rebels have not, as yet, put in place the organisation demanded by the Qataris and Turks.
"We have tried to form the military councils as they wanted, but there some difficulties. There are too many people who have made themselves commanders and they don't want to give up power" said Abu Mohsin.
One reason for the failure to form a unified command in Aleppo was the refusal of two militia commanders – Haji Mari and Abu Juma – to give up their autonomy. The two men and their followers discouraged other rebel brigades from joining in their armed uprisings until an offensive by the regime made the need for reinforcements imperative.
Co-operation between the brigades was limited in Aleppo, even during the fiercest fighting. One particularly unco-operative faction was the Islamist Jubhat al-Nusra brigade which is linked to al-Qa'ida. A senior Al-Nusra operative, Abu Mohammed al-Shami al-Absi, disappeared earlier this month. His body was found at Samada near the Turkish border a few days later, with fellow rebels believed to be responsible for his execution.
Mr Al-Absi's group has accused the Al-Farouq brigade of Homs of carrying out the killing. The group, which has publicly stated its opposition to al-Qa'ida's involvement in the revolution, denies responsibility. But one of its officers, Amar Mohammed Abaddullah, stressed: "We are fighting for Syria to be a free country, a democracy where all our people, Muslims and Christians, have a part to play. Obviously we cannot work with those who want to impose their own [version of an] Islamist state and act against those who disagree with them."
Join our commenting forum
Join thought-provoking conversations, follow other Independent readers and see their replies