Syrian rebels win American aid - but not the guns they want
White House to bolster support for opposition with medicine and food supply drops
Loveday Morris
Thursday 28 February 2013 19:42 Comments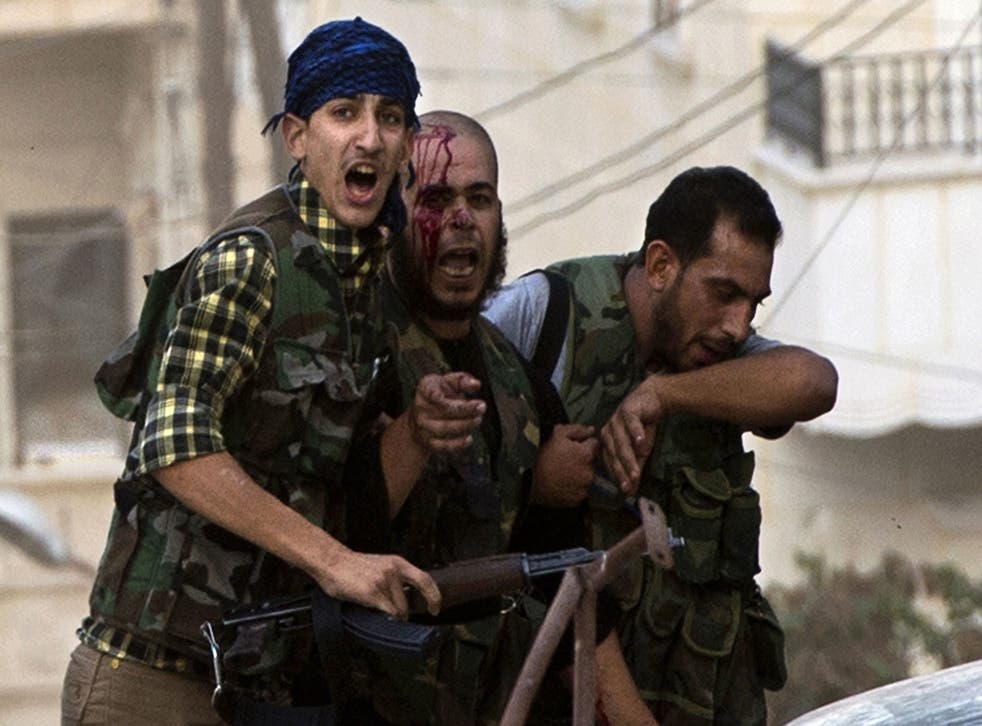 The US will give direct assistance to those fighting to overthrow Syrian President Bashar al-Assad for the first time in what was touted as a significant shift in policy, but the food supplies and medicine it will provide falls far short of the anti-aircraft guns and weaponry the rebels demand.
Funnelled to the Syrian rebels' central military council, the first cautious US sortie into giving direct frontline support was announced at an international conference in Rome. It will be ring-fenced from $60m in additional non-lethal aid pledged by US Secretary of State John Kerry, which will be used to provide basic services on the ground.
The opposition's reaction to the US army issue ready-to-eat meals and medical supplies was muted as rumours that the US may supply body armour and armoured vehicles did not materialise. However, such support may be near as Britain and France look to provide the rebels with expanded defensive military equipment after adjustments to an EU arms embargo on Syria last month.
"The stakes are really high," said Mr Kerry. "We can't risk letting this country in the heart of the Middle East being destroyed by vicious autocrats or hijacked by the extremists."
The new push to tip the balance of power on the battlefield comes amid diminished hopes for a diplomatic solution, in a conflict that often claims in excess of 100 lives a day.
The National Coalition's leader Moaz al-Khatib notably made no mention of the new US assistance as he addressed reporters in Rome, instead giving an impassioned speech demanding that Assad end Scud missile attacks.
"Bashar Assad, for once in your life, behave as a human being," he said, going on to criticise Western nervousness to provide support due to concerns over extremist groups fighting on the ground. The coalition, which had originally planned to boycott the Rome meeting in protest at the international community's lack of support, made a series of demands during the conference, including direct military support for rebels.
That prospect remains unlikely. The White House nixed a proposal by the Pentagon and CIA to arm the rebels last year. However, Khalid Saleh, a spokesman for the coalition, said he was "cautiously optimistic" following the talks.
"It is very clear that the friends of the Syrian people finally realised that any political solution must start with a shift of powers on the ground," he said. "The US is taking on a more active role which is something that we have been hoping to happen for some time."
Fahad al-Masri, a spokesman for the Free Syrian Army, said that rebels were in urgent need of heavy weaponry.
"If the international community really wanted to make a stop to this crisis then they would provide real support to the FSA, not meals," he said.
Register for free to continue reading
Registration is a free and easy way to support our truly independent journalism
By registering, you will also enjoy limited access to Premium articles, exclusive newsletters, commenting, and virtual events with our leading journalists
Already have an account? sign in
Join our new commenting forum
Join thought-provoking conversations, follow other Independent readers and see their replies