Syrian refugees: With four million people languishing in camps in Turkey, Lebanon and Jordan, the UN calls for organised quota system
In the 1970s, many of those who fled Vietnam were welcomed in the West. Not so the Syrians today...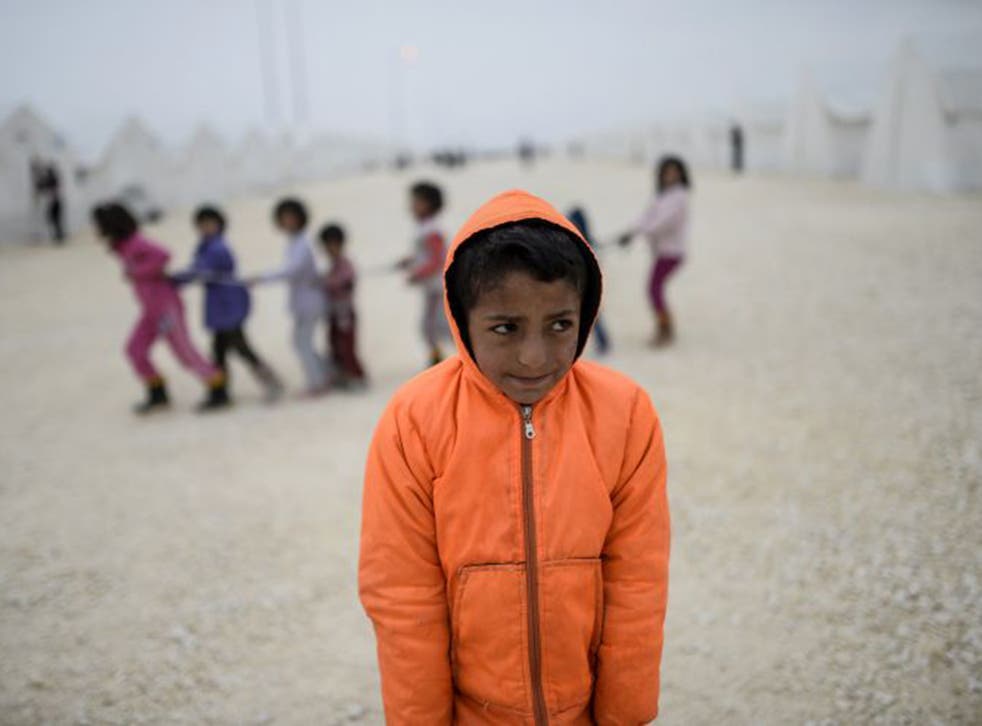 For a certain generation, images of desperate Syrian refugees crammed into overcrowded boats carrying their children in their arms may seem familiar. In the late 1970s, after the fall of Saigon (now Ho Chi Minh City), a similar exodus of Vietnamese fleeing the new Communist regime created the first wave of people who were willing to risk death at sea to find safety and sanctuary for their families.
Many succumbed to piracy, drowning or dehydration, but those who made it alive filled refugee camps in Thailand, Malaysia, Indonesia and Hong Kong. Like the ripple effect from the Syrian refugee crisis today, neighbouring countries were overwhelmed and appealed for help.
Back then, the world responded: between 1975 and 1995 around 1.3 million refugees were resettled across the West. Today, the world faces its biggest refugee crisis since the Second World War and nearly four million Syrians languish in camps in Turkey, Lebanon and Jordan. They have fled a conflict that has claimed the lives of more than 210,000 people, half of them civilians, according to figures from the UK-based Syrian Observatory for Human Rights. The group, which has a network of activists across Syria, says the figure could be far higher.
Syrians flee to Turkey as Kurds storm Isis strongholds

Show all 15
Developed nations have so far pledged sanctuary to just 104,000 Syrian refugees. Now there are calls for a similar scheme to the Indochina resettlement programme to stop Syrians and others risking their lives on boats in the Mediterranean.
François Crépeau, the United Nations Special Rapporteur for migrants' rights, is calling on countries in Europe, and other rich nations, to find homes for one million refugees over five years through an organised and fair quota system.
"We can do it – we did it for the Indochinese 30 years ago, we can do it now," he told The Independent on Sunday. "There is not this eagerness to do the right thing that there was at that time, but states could say that it is our responsibility and have the moral leadership and the political courage… They can make the case, taking the risk of losing [votes], but taking a stand and telling the population, 'It's not necessarily easy, it's not necessarily what you want, but it's what you have to do.'"
So far, only Germany and Sweden have stood up to rising anti-immigrant forces within their countries and launched significant resettlement programmes for Syrians. The response of the rest of Europe has been derided by human rights experts, with Britain being singled out for its reaction. Despite a pledge from David Cameron one year ago that the Government would respond with "urgency", only 90 Syrian refugees have been offered sanctuary.
Jan Shaw, Amnesty International UK's refugee expert, said: "The Syrian refugee crisis has been called the most pressing humanitarian disaster of our time, yet the response by the international community has, with very few exceptions, been pitiful. You only need to look to the history books to see how nations working together can be effective in alleviating these crises. How many more Vietnamese or Kosovars would have been killed, tortured or raped if the international community hadn't come together to offer them safety?"
The Indochina crisis began after the fall of Saigon in 1975, when a steady stream of Vietnamese fled persecution from the new Communist regime. The numbers increased as repressive governments took hold in Laos and Cambodia, with three million people fleeing, many by boat, over two decades.
Under a new framework for Syrian and Eritrean refugees envisaged by Mr Crépeau, people could apply for resettlement from the camps in neighbouring countries. They would be allocated to host nations under a quota system which would take into account population, GDP, available land, and population density. Mr Crépeau estimates that would mean a nation like Canada would take 9,000 Syrians a year, while Germany would re-house 20,000 per year. "These are not huge numbers once you distribute them by year and by country according to a distribution key," he said.
The impact for those fleeing war, however, would be huge, with people no longer compelled to take to the Mediterranean on a migration route on which least 3,000 people were killed last year.
Mr Crépeau acknowledges a different climate today compared with the Indochina refugee crisis. Politicians are battling a rise in support for anti-immigration, nationalist and far-right parties, and any policies bringing more people into European countries are considered toxic.
The Indochina refugee crisis was also drawn out over decades, and came at a time when images of desperate people crammed on to boats still had the power to shock. "That was horrifying, because that was on TV in colour, and it created a huge emotional appeal which we don't have for the Syrians," Mr Crépeau said. He also concedes that the European Union is constantly beset by bickering, so reaching agreement on any quota system "is going to be hell".
Which is perhaps why many organisations are looking at less ambitious targets. Amnesty has called on rich and developed countries to resettle 5 per cent of the Syrian refugees by the end of the year. UNHCR wants to re-house the most vulnerable refugees, and has a target of 130,000 resettlement places.
But they agree more needs to be done to show solidarity with nations shouldering the burden of the refugees. "The Syrian war is the most dramatic humanitarian crisis of our time," said Ariane Rummery, a spokesperson for the UN refugee agency. "It calls for unprecedented measures."
Indochina: The global response
The scale of the refugee crisis following the fall of Saigon in 1975 eventually prompted international attempts to co-ordinate a response as hundreds of thousands of Vietnamese fled their homeland.
In the four years after the end of the Vietnam war, more than 300,000 boat people sought refuge in other countries. Many made their way to neighbouring countries, with 62,000 in camps throughout South-east Asia.
But in 1979, the Association of Southeast Asian Nations (which then comprised Indonesia, Malaysia, the Philippines, Singapore and Thailand) warned that its members had "reached the limit of their endurance and [had] decided that they would not accept any new arrivals."
A UN conference held in Geneva that year, attended by 65 governments, saw countries pledge to resettle more than a quarter of a million refugees. In turn, Vietnam agreed to an Orderly Departure Programme aimed at allowing individuals to travel to resettlement countries, to stem the flow of those making dangerous trips by sea.
Between July 1979 and July 1982, more than 20 countries – led by the US, Australia, France, and Canada – resettled 623,800 refugees.
In 1989, after a renewed wave of refugees from Vietnam, another international conference was held and 70 governments adopted a "Comprehensive Plan of Action" aimed at controlling the rate of departures and to encourage the repatriation of asylum seekers from the region. This included the provision of temporary asylum; measures to resettle refugees, and the return home of those found not to be refugees.
About 1.3 million people from Vietnam, Cambodia and Laos were resettled in more than 20 countries between 1975 and 1995, with Britain taking nearly 20,000.
Jonathan Owen
Register for free to continue reading
Registration is a free and easy way to support our truly independent journalism
By registering, you will also enjoy limited access to Premium articles, exclusive newsletters, commenting, and virtual events with our leading journalists
Already have an account? sign in
Register for free to continue reading
Registration is a free and easy way to support our truly independent journalism
By registering, you will also enjoy limited access to Premium articles, exclusive newsletters, commenting, and virtual events with our leading journalists
Already have an account? sign in
Join our new commenting forum
Join thought-provoking conversations, follow other Independent readers and see their replies