Taliban denies ordering 10-year-old girl to carry out suicide bombing on Helmand checkpoint
The group called the girl's story 'government propaganda'
Kashmira Gander
Wednesday 08 January 2014 23:46 Comments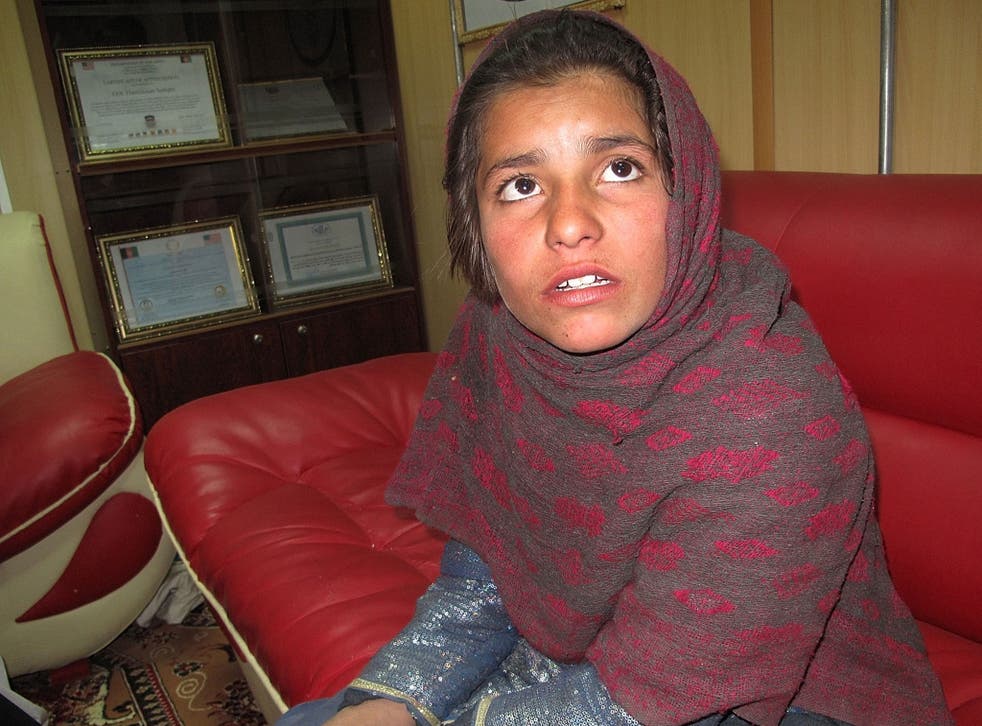 The Taliban has denied that they sent a 10-year-old girl to carry out a suicide attack against Afghan police.
The statement comes a day after the girl, who is known only as Spozhmai, said she refused to carry out an attack in Helmand province after her brother allegedly dressed her in a vest packed with explosives and sent her to a checkpoint.
According to a police commander, border police in the southern Afghan province had arrested the girl's father, Abdul Ghfar, and were said to be searching for her brother, Zahir.
The girl was detained on Monday and said that her brother Zahir is a Taliban commander.
However, Qari Yousef Ahamdi, a spokesman from the Taliban, dismissed the story as government propaganda and denied that the group was involved in the alleged plot.
"We never do this, especially with girls," he said.
However, the police said they believed the girl's account.
Read more:
President Hamid Karzai said that "using a child as a suicide bomber is un-Islamic and goes against Afghan culture and beliefs."
Spozhmai spoke to journalists outside Afghanistan's Interior Ministry and said her brother instructed her to approach a checkpoint and ask the deputy commander to drive her to Kunar province.
She said she later had second thoughts.
"I said I won't go, then he took off the vest and tried to convince me that they (the police) will die and I will remain alive," she said.
She said her brother then fled with the vest.
Colonel Hamidullah said: "Zahir had the suicide vest and escaped, but she was still there and our commander of the battalion heard her voice."
He added: "They surrounded the area and brought this girl to their base, and we all heard her story on how she was forced into this action."
Heather Barr, Afghanistan senior researcher at Human Rights Watch Human, said that the insurgent group has occasionally dispatched children for suicide bombings, but it was highly rare to use girls.
"There have been very few documented cases of girls being involved in suicide bomb attacks," Barr said.
According to Human Rights Watch, an 8-year-old girl was killed in central Uruzgan province in 2011 when a bag of explosives the Taliban instructed her to carry to a police checkpoint detonated.
Additional reporting by Press Association
Register for free to continue reading
Registration is a free and easy way to support our truly independent journalism
By registering, you will also enjoy limited access to Premium articles, exclusive newsletters, commenting, and virtual events with our leading journalists
Already have an account? sign in
Join our new commenting forum
Join thought-provoking conversations, follow other Independent readers and see their replies