Tel Aviv shooting: Gunman opens fire on busy bar in deadly New Year's Day attack in Israel
Initial reports suggest at least two people have been killed and up to seven wounded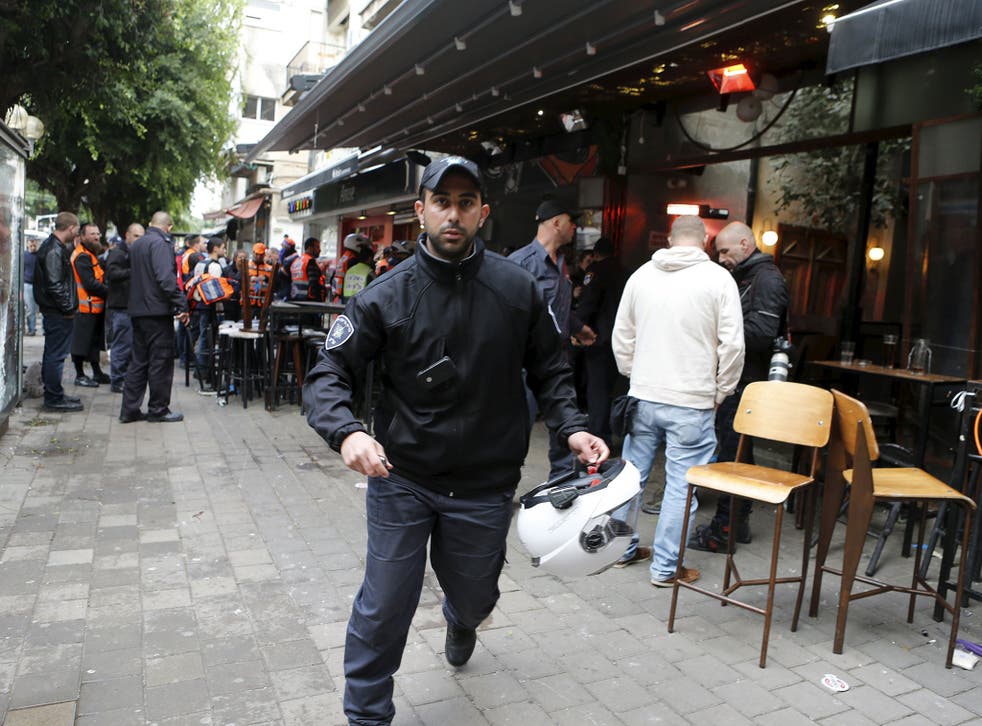 A gunman has opened fire on a busy bar in central Tel Avivi, killing at least two people and wounding several more.
While initial reports on casualties varied, local media suggested two other people were seriously injured in the incident.
Witnesses described a single gunman armed with an assault rifle, with one telling the Time of Israel the shooter "smiled before opening fire".
Police spokesman Micky Rosenfeld told the Associated Press it was not immediately clear if the attack was a terrorist incident or a gangland shooting.
But it comes in the midst of more than three months of near-daily violent incidents between Palestinians and Israelis.
Speaking to Reuters, the bar's owner Nati Shakked said the assailant waited on a bench outside for the place to get busier before taking a machine-gun out of a bag and "shooting in every direction".
"It was a terrorist attack, without a doubt," Shakked told Israel's Channel Two television.
The gunman was believed to have escaped the scene. Channel 10 news reported that local businesses had shut as a large police force arrived on the scene, while police said a manhunt was underway.
Join our new commenting forum
Join thought-provoking conversations, follow other Independent readers and see their replies