The ancient warrior queen who's guaranteed to irritate Isis
Zenobia, who once ruled Palmyra in Syria, was everything the militants are not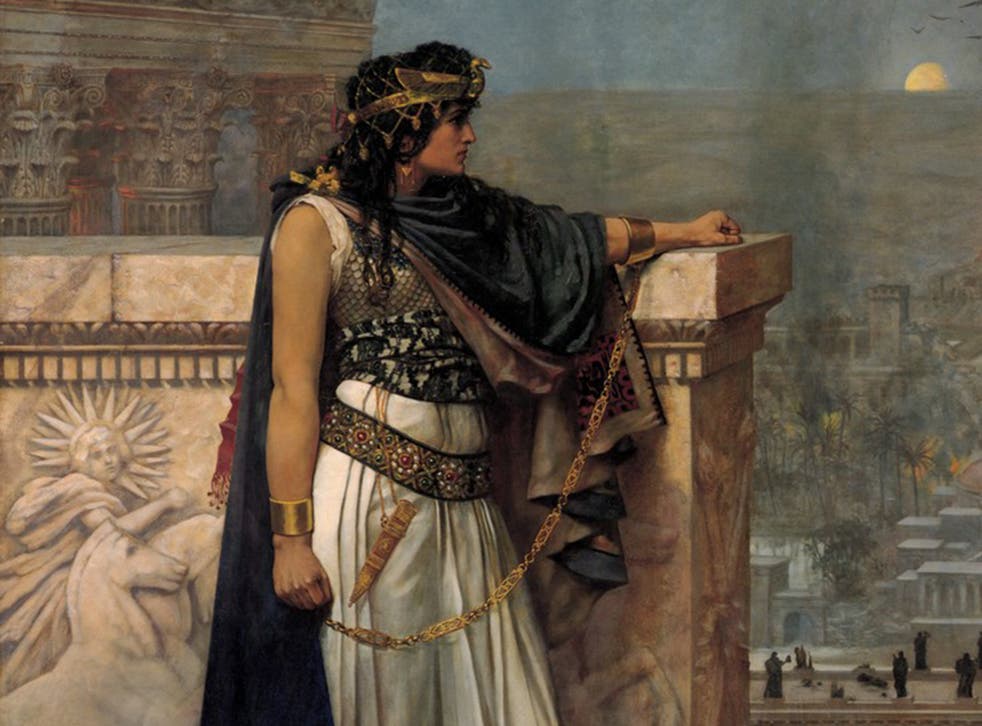 A warrior queen of the Middle East who almost brought the Roman Empire to its knees represented everything that Isis is not in her once-glorious reign.
Zenobia once ruled her home region Palmyra, the Syrian historical city laid waste to by the militant group.
A descendant of Egyptian leader Cleopatra, Zenobia was a powerful military and economic leader in pre-Islamic Syria.
Her era is completely at odds with the misogyny of Isis' ideology - rejected by the majority of the world's Muslims - and is a powerful alternative narrative of history which needs reinstating, argues the Huffington Post.
"She was beautiful and highly educated, and made herself a ruler in the very masculine world of the Arabian desert," Richard Stoneman, honorary visiting professor of classics and ancient history at the University of Exeter told the news website.
"She took on the might of Rome, the world's greatest empire, and nearly succeeded in creating a breakaway state."
The warrior queen was born in Palmyra, a Roman province in the third-century centred on the city of the same name - the one which Isis militants have been blowing up throughout August for its supposedly idolatrous buildings.
After the death of her husband the king and her stepson, Zenobia took the throne and led her army to conquer parts of Syria, Turkey, Jordan and Egypt and build up the Palmyrene Empire – largely the same area Isis has within its sights now.
This was unheard of for women of her day and demonstrated Zenobia's strong relationships with military and business leaders at the time, experts told the Huffington Post.
Yet her historic legacy has been co-opted by the Bashar al-Assad regime - still believed by human rights groups to have killed more civilians than Isis - who has used it to justify his own succession to power, according to The New Yorker.
Ancient monuments under Isis threat

Show all 8
And her legacy is at risk of being lost altogether, literally as well as metaphorically, as Isis continue to eradicate her city.
The buildings now being destroyed were in part built and defended under her rule from the Roman general Aurelian - until the full weight of the Roman Empire came down on the region and crushed the Palmyrene rebellion.
It is little wonder ideologues such as Isis members, like so many dictators and regimes before them, wish to re-write history to present themselves as the true and inevitable inheritors of land.
Register for free to continue reading
Registration is a free and easy way to support our truly independent journalism
By registering, you will also enjoy limited access to Premium articles, exclusive newsletters, commenting, and virtual events with our leading journalists
Already have an account? sign in
Register for free to continue reading
Registration is a free and easy way to support our truly independent journalism
By registering, you will also enjoy limited access to Premium articles, exclusive newsletters, commenting, and virtual events with our leading journalists
Already have an account? sign in
Join our new commenting forum
Join thought-provoking conversations, follow other Independent readers and see their replies