The home of Goliath: Archaeologists discover enormous ancient gate to the 'largest biblical city of its time'
The city of Gath was home to the giant defeated by David with a slingshot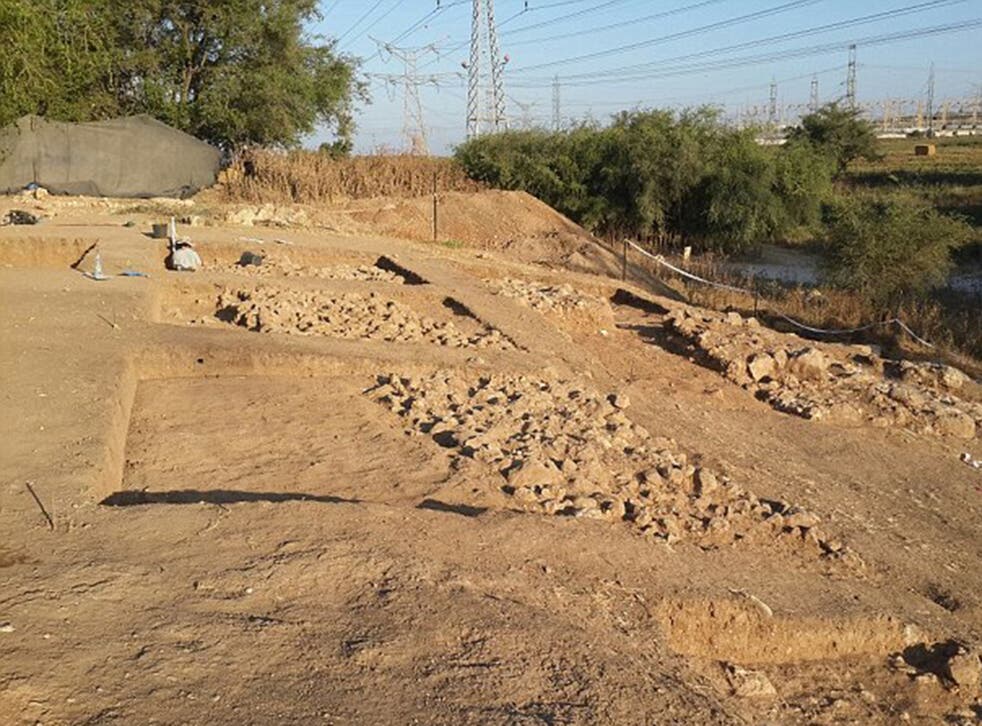 An ancient gate which may have marked the entrance to a biblical city home to the defeated giant Goliath has been discovered by archaeologists.
The gate of Gath was found by researchers at Bar-Ilan University conducting excavations in the Tel Zafit national park, in the Judean foothills between Jerusalem and Ashkelon.
The city was occupied until about the ninth century BC, when it is said it was destroyed by Hazael, king of Damascus.
Gath was ruled by the Philistines, regarded as enemies of the Israelites. It was also the home of Goliath, the giant Philistine warrior who the Israelite David defeated with a slingshot.
The story has become a popular allegory for an underdog situation in a contest during which a smaller, weaker opponent defeats a much bigger and stronger foe.
Professor Maeir, lead archaeologist for the excavation, told the Independent: "We have known for quite a few years that the city of Philistine Gath was one of, if not the largest, cities in the region during the Iron Age.
"With the new finds of the monumental fortifications and apparent city gate, we can now state quite clearly that this kingdom was in fact a powerful one.
"The gate of Gath is mentioned in the biblical story of David's escape from King Saul to King Achish of Gath.
"It may very well be that this is the gate that the biblical author had in mind when this story was written."
The professor said King Hazael beseiged the site of the city before its destruction and the excavation team found evidence of this "siege system".
He said: "In fact, this is the earliest archaeological evidence in the entire world of a siege system."
The gate is reportedly among the largest ever found in Israel.
The archaeologists also uncovered a fortified wall with a temple and an iron production facility behind it.
Recent archaeological discoveries

Show all 11
Register for free to continue reading
Registration is a free and easy way to support our truly independent journalism
By registering, you will also enjoy limited access to Premium articles, exclusive newsletters, commenting, and virtual events with our leading journalists
Already have an account? sign in
Register for free to continue reading
Registration is a free and easy way to support our truly independent journalism
By registering, you will also enjoy limited access to Premium articles, exclusive newsletters, commenting, and virtual events with our leading journalists
Already have an account? sign in
Join our new commenting forum
Join thought-provoking conversations, follow other Independent readers and see their replies