The rise of Isis: Terror group now controls an area the size of Britain, expert claims
US counter-terrorism official, Matthew Olsen, says the rapid growth is partly because of the weakness of the governments in Syria and Iraq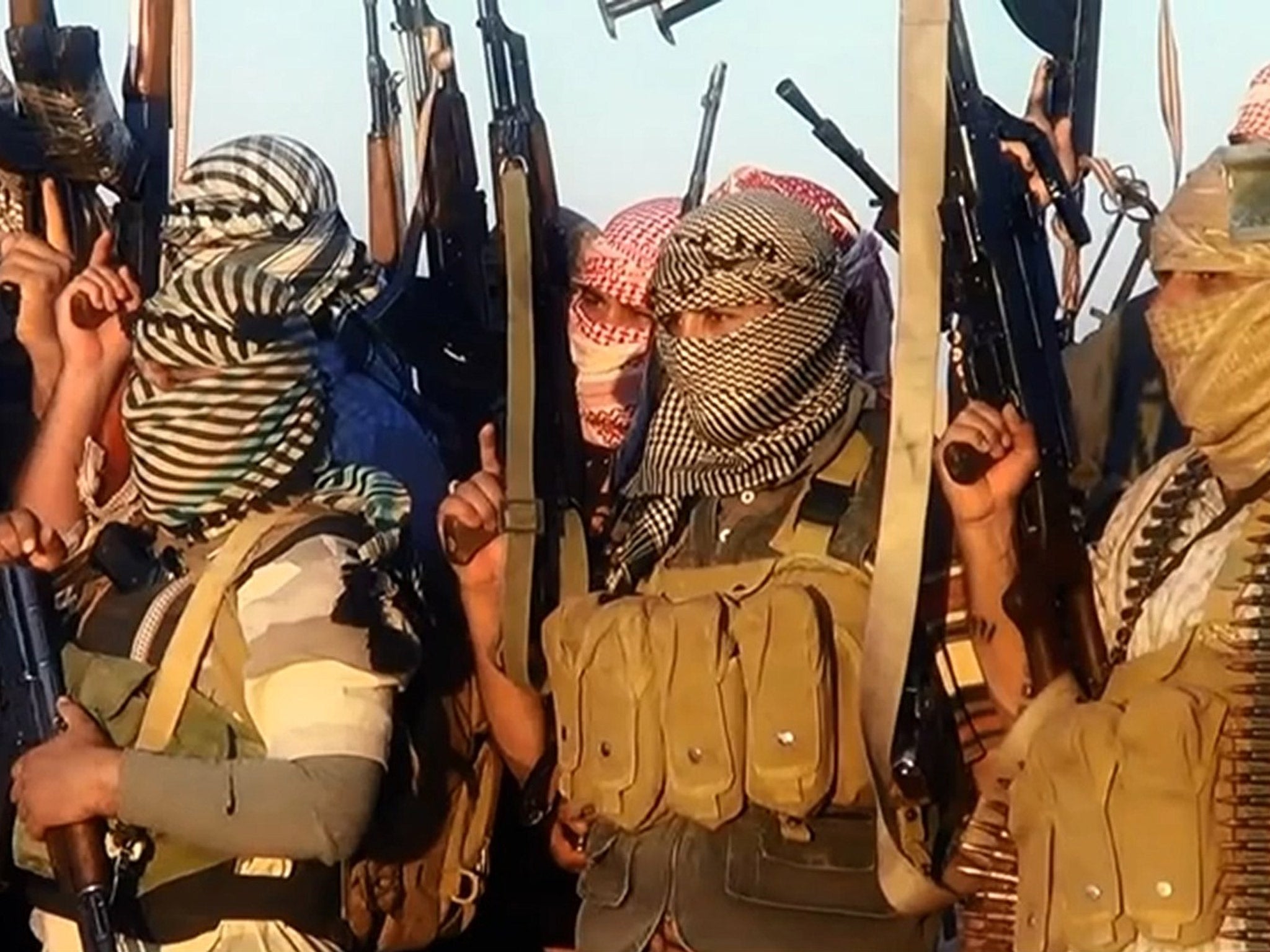 Isis now controls territory the size of the UK, is making £600,000 a day from selling oil and ransoming hostages and has a fighting force of 10,000 militants, according to a leading expert.
Matthew Olsen, a senior US counter-terrorism official, said the Islamic State, also known as Isis, was "an extremely dangerous organisation operating in a chaotic part of the world" and saw itself "as the new leader of the global Jihadist movement".
Isis began in Syria during the rebellion against President Bashar Assad, but took huge swathes of northern Iraq earlier this year.
Mr Olsen said Isis had expanded quickly partly because of the weakness of the governments of Syria and Iraq.
"[Isis] threatens to outpace al-Qa'ida as the dominant voice of influence in the global extremist movement," he said, according to the Daily Telegraph.
As the beheading of a second American journalist places a renewed focus on Isis, the monstrous rise of the terrorist group is becoming slowly uncovered as Iraqi and Western forces continue to unearth information about its lucrative sources of revenue, which have fuelled its spread across Iraq and Syria.
Just days before Isis swept through Mosul, Iraqi officials had seized vital information from one of the terror group's military heads. An official told the Guardian that "before Mosul, their total cash and assets were $875 million (£515 million). Afterward, with the money they robbed from banks and the value of the military supplies they looted, they could add another $1.5 billion to that."
The accounts seized by the Iraqi officials offered detailed documentation of the terror group's rise to power through the rapid growth of its assets. "They had itemised everything – down to the smallest detail," the official said.
Now thought to be worth well over £2 billion, Isis's network of oil refineries across northern Iraq and Syria that it has overtaken is where it appears to make the majority of its money.
Luay al-Khateeb, a visiting fellow at the Brookings Institution's Doha Centre in Qatar and director of the Iraq Energy Institute, told Buzzfeed that the captured oil fields in Iraq are capable of making 80,000 barrels of oil a day, but appear to only be producing half of that.
In pictures: The rise of Isis
Show all 74
He estimates that, while crude is being sold by the barrel on the black market for between $25 and $65 (£15 and £40), the terror group is thought to be raking in around $2 million (£1.2 million) a day. "From Syria they could be making double or even triple that," he added.
While the UK and US do not pay ransoms, many nations do, and many families of captured locals will go to great efforts to gather the money demanded by Isis to get their loved ones back.
One of the more surprising sources of revenue for Isis is the trading of antiquities, some up to 8,000 years old, from which they are thought to have made around $36 million (£21.8 million) from just one region of Syria.
"We are talking about the areas that were part of the cradle of civilisation being pillaged, artefacts going back thousands of years that should be studied in museums are instead disappearing on the black market," a British archaeologist told Buzzfeed, while "unheard of" numbers of stolen goods are finding their way into reputable auction houses and sold off.
In addition to this, intelligence agencies believe that Isis offers fighters more money than any group in the region - $400 (£243) a month – and offers more military equipment, to boot.
But despite this sprawling network of revenues to fund its militant actions, Mr Olsen believes that Isis is "not invincible".
He said: "As formidable as [Isis] is as a group, it is not invincible. With a broad coalition of international partners, we have the tools to defeat [Isis] based on a determined and comprehensive all-of-government approach."
Air strikes by US warplanes in combination with attacks by Iraqi and Kurdish troops had showed Isis was "vulnerable to coordinated and effective military action", he said.
"The strikes have begun to sap [Isis's] momentum and created the space for Iraqi and Kurdish forces to take the offensive," he said.
But Mr Olsen warned there were others who could pose a threat to the West. "[Isis] has captured our immediate focus, but it is only one of the myriad groups that pose a threat to us at the terrorist landscape evolves," he said.
Join our commenting forum
Join thought-provoking conversations, follow other Independent readers and see their replies