Thousand of Arabs flee from Kurdish fighters in Syria's north
Fighters with the Kurdish People's Protection Units are accused of carrying out attacks on civilians amid the battle against Isis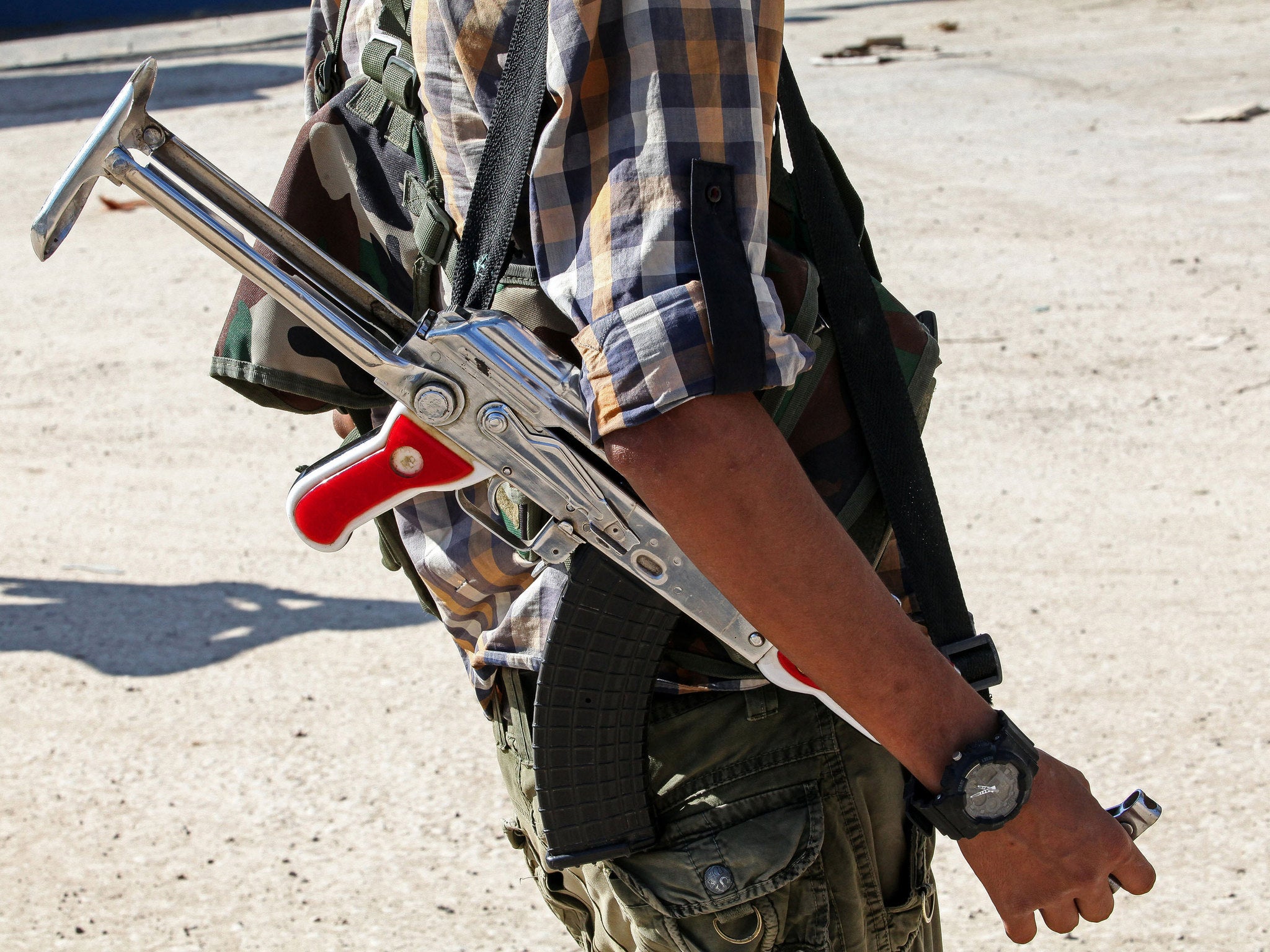 Thousands of Sunni Arab civilians in northern Syria are reportedly fleeing their homes to avoid attacks by Kurdish fighters in what is described as an apparent ethnic cleansing campaign.
A report in The Times newspaper on Monday said that Kurdish fighters have been "burning Arab villages" in areas they control around Kobane as part of a campaign against local Arabs.
The article alleges that members of the Kurdish People's Protection Units (YPG), a close ally of the West in the fight against Isis, are carrying out the attacks.
More than 10,000 people are said to have fled in the last six months, although that figure is uncorroborated.
The report quoted a source from "one of the largest humanitarian organisations working inside Syria".
Last month the London-based Syrian Observatory for Human Rights reported accusations by Arab villagers that YPG fighters had killed 20 civilians, and bulldozed and burnt homes in Syria's al-Hasakah province, close to Kobane.
The YPG, alongside other militias are fighting Isis in the area. On Friday the Kurds announced further operations to "liberate remaining villages" around Kobane from Isis.
Northern Syria is home to an ethnically mixed population that includes Kurds and Arabs.
It has fragmented over the course of Syria's civil war with parts of the territory being captured and re-caputred variously by the YPG, Isis, the Free Syrian Army and a number of al-Qaeda linked groups.
On Sunday Isis fighters captured the northern Syrian town of Soran Azaz and two nearby villages from fighters with the so-called Jabhat al-Shamiyya alliance, a group comprised of both Western-backed and Islamist fighters.
The capture of Soran Azaz is significant as it threatens a weapons supply route into eastern Aleppo used by Jabhat al-Shamiyya.
Isis fighters will now be able to move along a road leading north to the Bab al-Salam crossing between the Syrian province of Aleppo and the Turkish province of Kilis, according to the Syrian Observatory for Human Rights.
(Additional reporting by agencies)
Join our commenting forum
Join thought-provoking conversations, follow other Independent readers and see their replies