Three Americans kidnapped by militia members in Baghdad
The identities of the kidnapped Americans are not yet known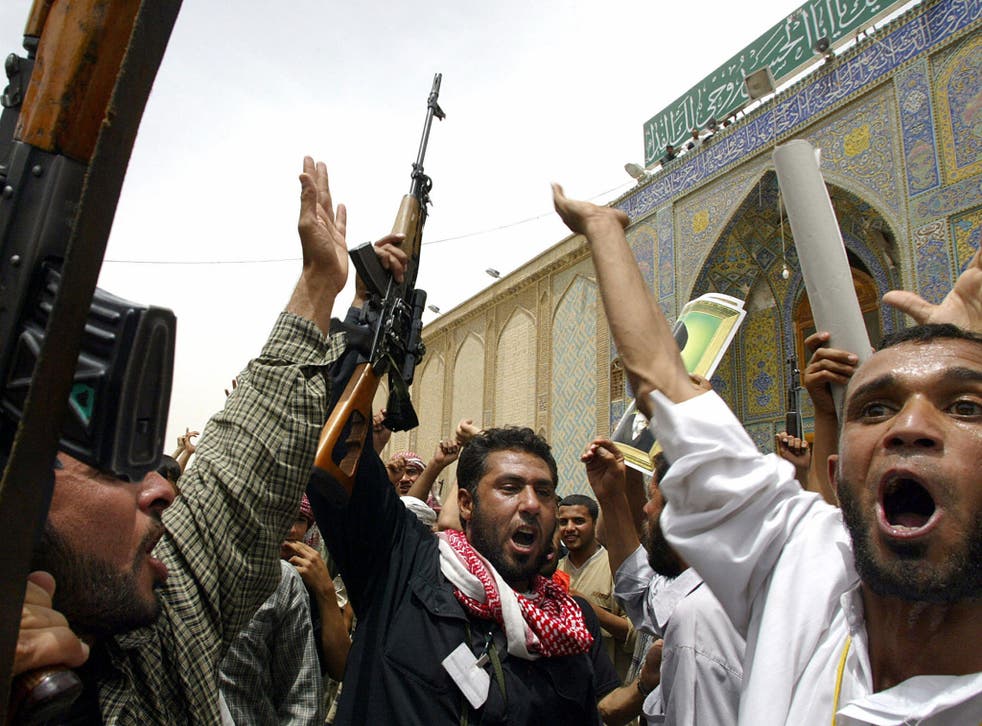 Three Americans have been kidnapped by militants in the Iraqi capital city of Baghdad.
The US embassy in Iraq confirmed that 'several' of its citizens had gone missing, after the US State Department said it was working with Iraqi authorities to locate and recover the missing Americans.
These official confirmations came after local media reports that three Americans had been kidnapped in the south of Baghdad.
The identities of the kidnapped Americans have not yet been confirmed, although CNN reports that they are contractors, citing a senior security official. Speaking to the Associated Press, an Iraqi intelligence official said the Americans were taken from their interpreter's house in the Dora area of Baghdad.
The allegiances and motivations of the kidnappers have also not been confirmed. Previous kidnappings in Iraq have been carried out by local Shia militias, criminal gangs and even Isis, but no group has yet claimed responsibility.
The kidnapping comes at a time of increased tensions between the predominantly Shia militias of southern Iraq and US-backed Saudi Arabia, following the latter's execution of prominent Shia cleric Nimr al-Nimr.
Register for free to continue reading
Registration is a free and easy way to support our truly independent journalism
By registering, you will also enjoy limited access to Premium articles, exclusive newsletters, commenting, and virtual events with our leading journalists
Already have an account? sign in
Register for free to continue reading
Registration is a free and easy way to support our truly independent journalism
By registering, you will also enjoy limited access to Premium articles, exclusive newsletters, commenting, and virtual events with our leading journalists
Already have an account? sign in
Join our new commenting forum
Join thought-provoking conversations, follow other Independent readers and see their replies