Despite muscle-flexing, Iran is likely to avoid confrontation with Trump
Spectacular destruction of a model US aircraft carrier in Persian Gulf – called 'reckless' by the American military – is likely designed to placate Iran's own hardliners, reports Borzou Daragahi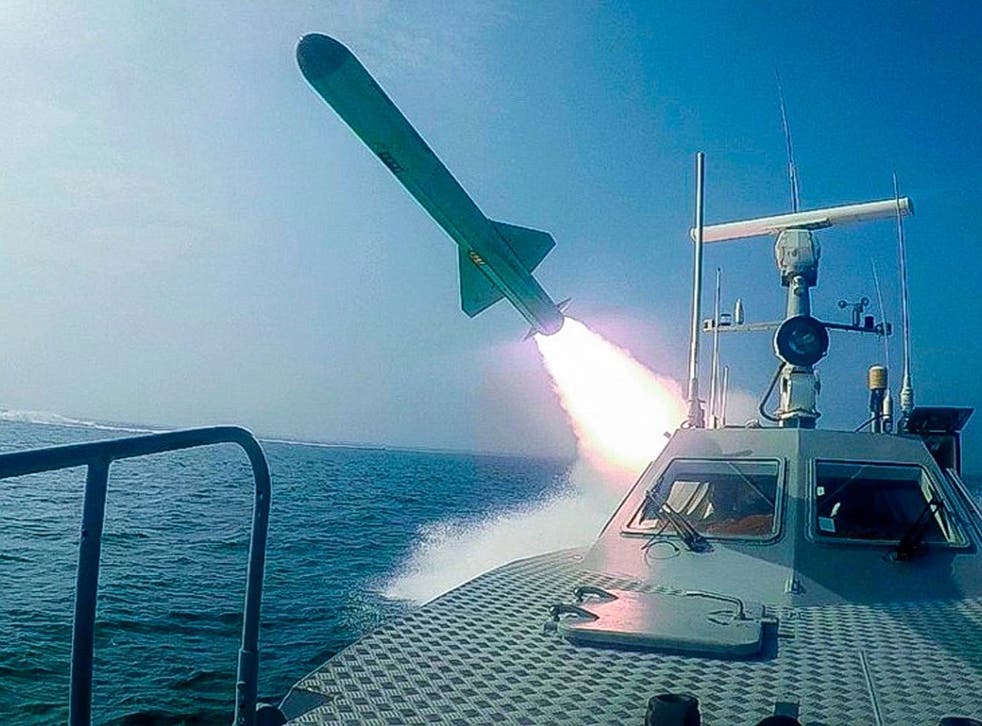 Iran's Revolutionary Guard is conducting one of its periodic military exercises in the Persian Gulf – hammering a model of a US battleship with rockets and missiles in what could be seen as a warning to Washington amid rising tensions in the waning months of President Donald Trump's first and possibly only term.
The final stage of the so-called Great Prophet 14 naval exercises near the crucial Strait of Hormuz gateway to the Persian Gulf coincided with attacks on two Iraqi bases housing American troops, rockets which were most probably fired by Iranian-aligned militias.
No doubt many Iranian officials are still smarting from the January assassination of Quds force commander Qassem Soleimani, and pressure is building on Iranian officials over a series of mysterious explosions targeting nuclear, missile and industrial sites in Iran.
Join our new commenting forum
Join thought-provoking conversations, follow other Independent readers and see their replies