Tunisia attack: Eight 'sleeper cell' suspects held following arrests over Sousse hotel massacre
Possible accomplices of 23-year-old gunman Seiffedine Rezgui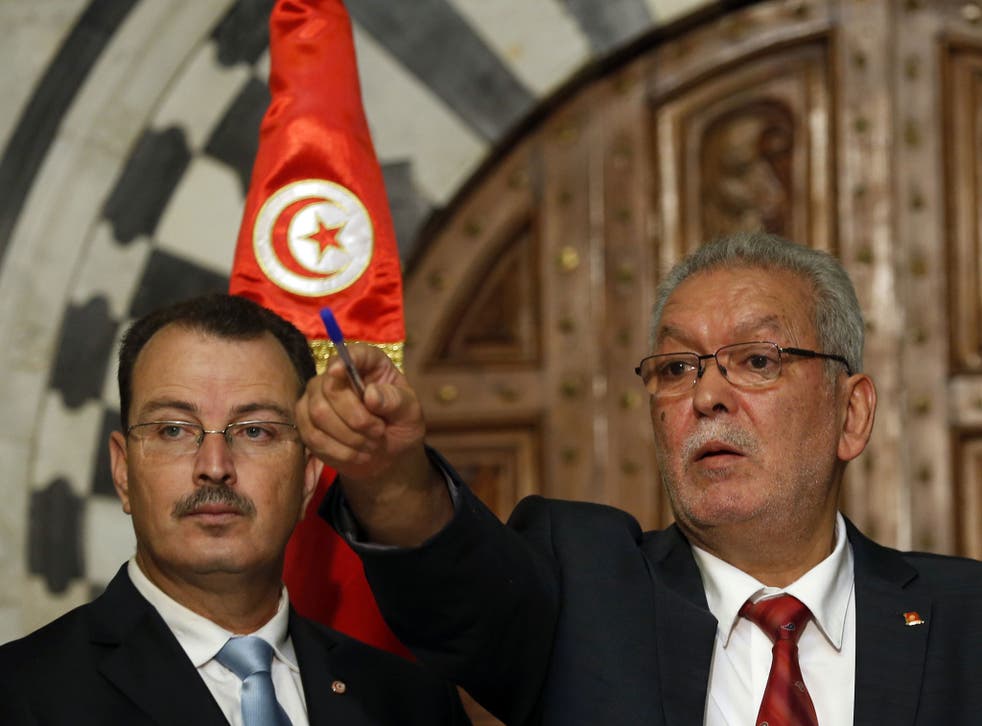 The Tunisian government says it has detained eight suspects over the shooting of 38 people at a hotel in Sousse.
A senior government official said 12 people had been arrested in total in the aftermath of the incident, which saw 23-year-old Sousse gunman Seiffedine Rezgui shot dead by police.
Four of those arrested have since been released, while the other eight - seven men and one woman - are being detained for further questioning.
Minister Kamel Jendoubi told reporters on Thursday that the eight were all suspected of direct involvement in last Friday's attack.
He did not elaborate on the identities of the suspects or their roles, saying only that the investigation "has allowed us to discover the network behind the operation in Sousse."
He also urged greater international terrorism cooperation in a "war ... between democratic Tunisia and an international jihadi movement."
Two others were still being hunted by police, and were believed to have trained in Libya alongside both the 23-year-old Sousse gunman Seiffedine Rezgui and the attackers who targeted the Bardo Museum in March, government officials said.
On Tuesday, police in Tunisia released photos of two men identified as Rafkhe Talari and Bin Abdallah, though their connection to the deceased gunman Seifeddine Rezgui was not clear.
Another government minister, Lazhar Akremi, said late on Wednesday: "This is a group who were trained in Libya, and who had the same objective. Two attacked the Bardo and one attacked Sousse.
"Police are hunting for two more."
Of the 38 victims in last Friday's attack on Sousse, 30 are believed to have been British nationals on holiday in the resort town.
The British victims of the Tunisia attack

Show all 22
Register for free to continue reading
Registration is a free and easy way to support our truly independent journalism
By registering, you will also enjoy limited access to Premium articles, exclusive newsletters, commenting, and virtual events with our leading journalists
Already have an account? sign in
Register for free to continue reading
Registration is a free and easy way to support our truly independent journalism
By registering, you will also enjoy limited access to Premium articles, exclusive newsletters, commenting, and virtual events with our leading journalists
Already have an account? sign in
Join our new commenting forum
Join thought-provoking conversations, follow other Independent readers and see their replies