'Planned opposition purge' by Erdogan was catalyst for Turkey's military coup, spies say
Secret EU intelligence report claims rumours Turkish president sought to crackdown on dissenting army officials triggered last summer's failed military coup
Wednesday 18 January 2017 11:00 GMT
Comments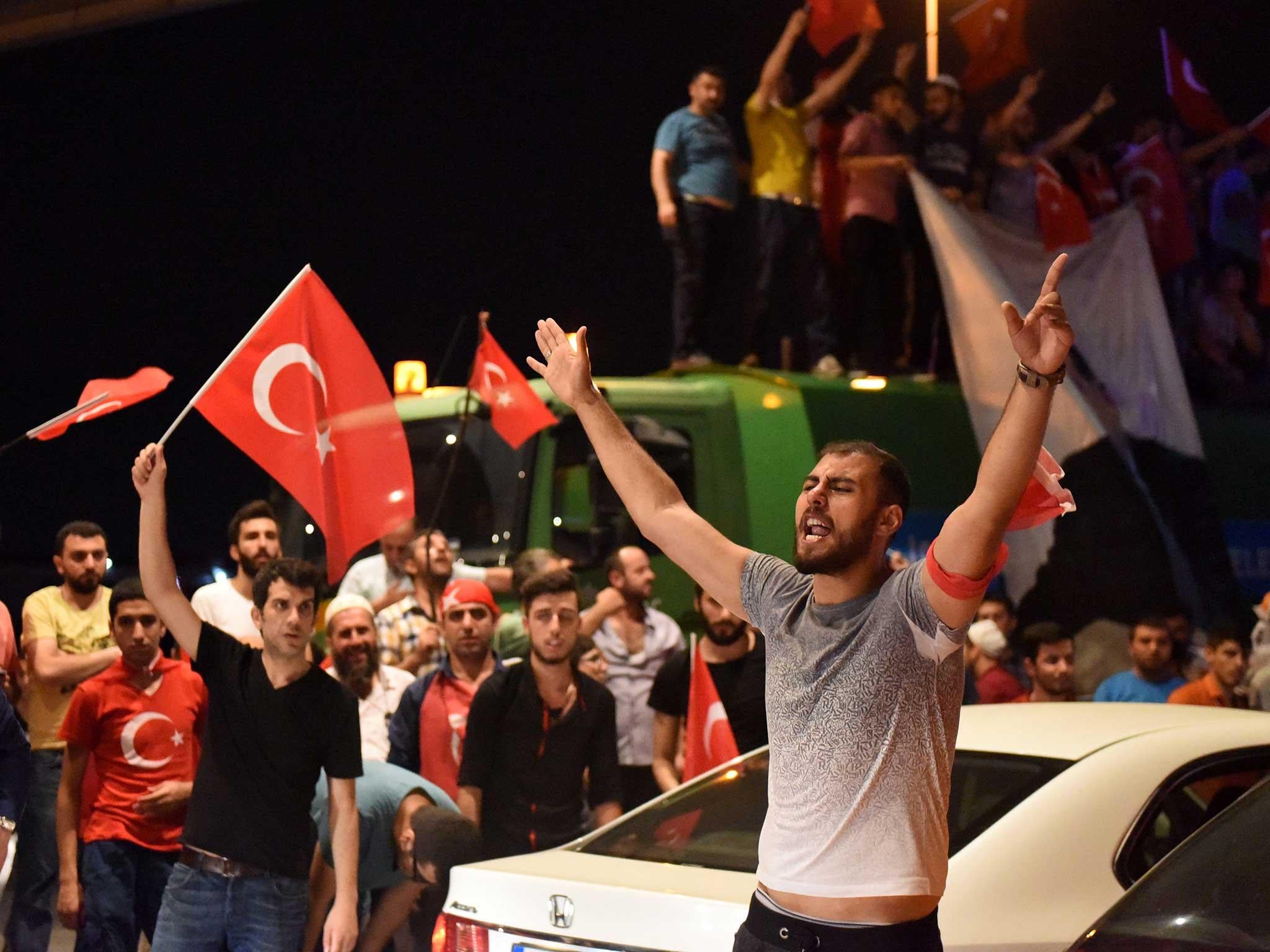 Turkey's President Recep Tayyip Erdogan was planning to purge the country's armed forces of suspected dissenters to his government before the failed military-led coup in July 2016, new European intel says.
A secret report written by Intcen - the EU's intelligence agency - found that the hastily organised attempt to overthrow Mr Erdogan last year was motivated by the fact that military generals feared they were going to be subject to an imminent crackdown on the opposition.
"The decision to launch the coup resulted from the fears of an incoming purge," the August 2016 report, seen by The Times, read. "The coup was just a catalyst for the crackdown prepared in advance."
Before the coup, several factions within Turkey's army were unhappy with the government's attempts between 2013 - 2015 to make peace with the PKK, the militant Kurdish separatist movement, and Mr Erdogan's interventionist stance on the conflict in neighbouring Syria.
Rumours of an expected purge joined army followers of the exiled cleric Fetullah Gulen, secularists, and those opposed to Mr Erdogan's policies against the Kurds together, providing the momentum for the dramatic failed July 15 takeover.
European intelligence officials also found that the Turkish government's claim that Fethullah Gulen - whom the country is trying to extradite from the US - was behind the plot were unsubstantiated.
Man shouts 'We die in Aleppo, you die here' after shooting dead Russian ambassador to Turkey
"It is unlikely Gulen really had the abilities and capacities to take such steps... The Gülen movement is very disconnected and somewhat distant from the secular opposition and Turkish army," the report said.
Mr Erdogan has cracked down on Mr Gulen's followers since he became president in 2014, as well as civil rights activists, academics and journalists.
Following the July coup attempt, the government declared a state of emergency, during which thousands more deemed hostile to Mr Erdogan's ruling AK party have been jailed or fired from state sector jobs.
Turkey is set to hold a spring referendum on legislative reform which would give Mr Erdogan control of the executive branch of government and possibly remain in office until 2029.
Join our commenting forum
Join thought-provoking conversations, follow other Independent readers and see their replies