Turkey dismisses 6,000 police, civil servants and academics under emergency measures following coup
Since the failed attempt to overthrow the Turkish government in July, 120,000 people have been suspended or dismissed from their jobs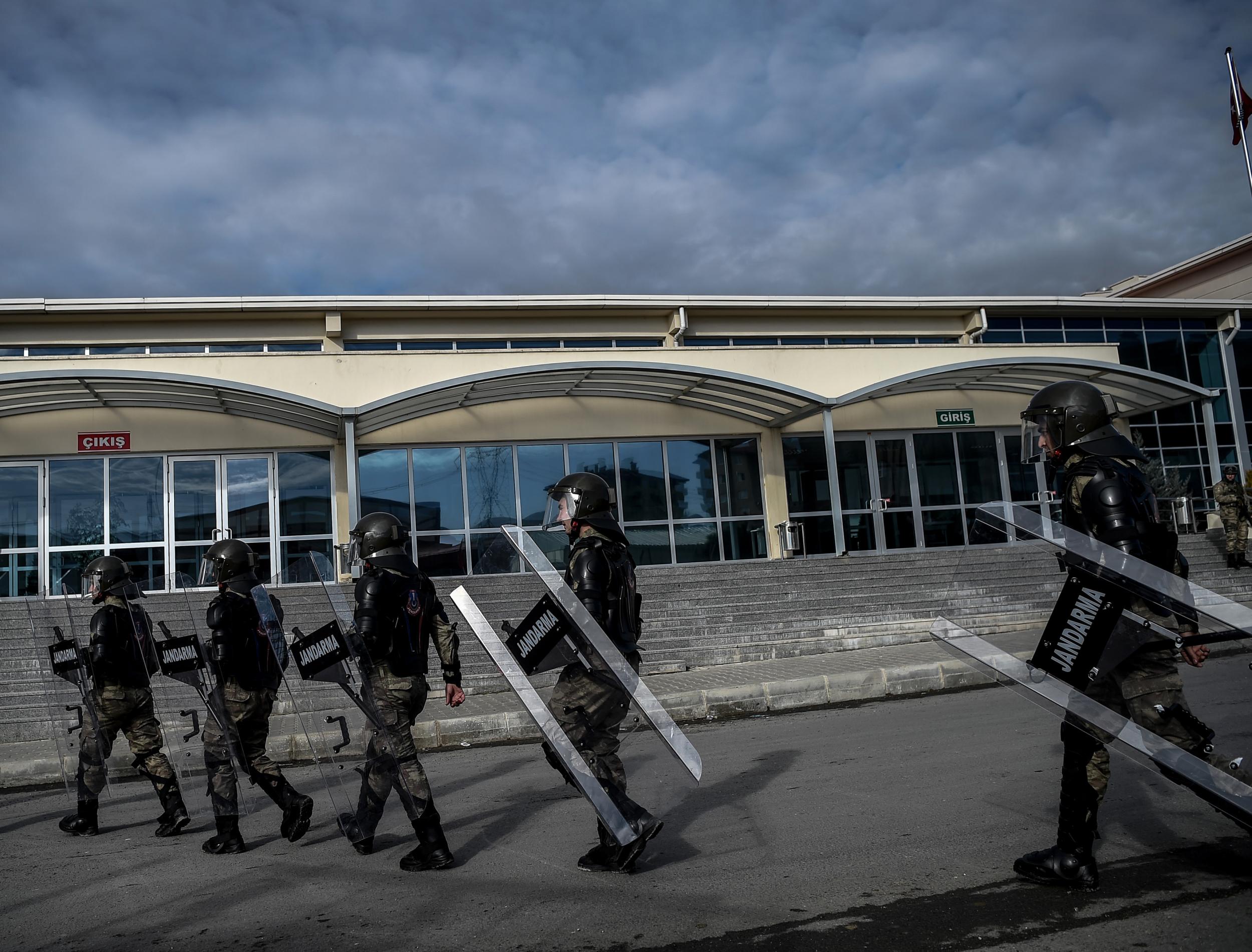 Turkey dismissed a further 6,000 police officers, civil servants, and academics on Friday as part of an ongoing purge.
The country has been under emergency rule since a failed coup last July. Thousands of people have been removed from their roles or arrested under the strict measures.
In the latest round of dismissals, 2,687 police officers, 2,537 officials from the justice and health ministries, 634 academics and 135 officials from the religious affairs directorate were let go, according to decrees printed in the Official Gazette.
The government, under President Recep Tayyip Erdoğan, also stated in the decrees that individuals living overseas who are being sought by the Turkish authorities might have their citizenship revoked if they fail to return within three months, Reuters reported.
In total, 120,000 people have been suspended or dismissed from their jobs since the coup attempt, although thousands of them have since been restored to their posts. More than 41,000 have been jailed pending trial, out of 100,000 who have faced investigation.
The first group of people accused of supporting the attempt to overthrow Mr Erdoğan went on trial in the Silivri district of Istanbul on 27 December.
Parliament, dominated by the ruling AKP, voted this week to extend emergency rule by another three months in a move the government said was needed to sustain a purge of supporters of US-based Muslim cleric Fethullah Gulen.
Turkey accuses Mr Gulen and his network of followers, which it terms the Gulenist Terror Organisation (FETO), of being behind the 15 July coup attempt. Mr Gulen denies the allegations.
In pictures: Turkey coup attempt
Show all 17
Emergency rule enables the government to bypass parliament in enacting new laws and to limit or suspend rights and freedoms when deemed necessary. It was imposed immediately after the attempted coup and then extended for the first time for a second three-month period in October.
The decrees also give state-appointed administrators the right to sell companies they take over. Hundreds of firms, many of them smaller provincial businesses, have been seized in the post-coup crackdown.
One of the decrees allows private security guards to carry guns under certain conditions at work, an apparent response to a shooting claimed by Isis at an Istanbul nightclub on New Year's Day in which 39 people were killed.
Join our commenting forum
Join thought-provoking conversations, follow other Independent readers and see their replies