Isis fighters use Captagon amphetamine pills to stay awake, Turkey just seized 11 million of them
Almost two tonnes of Captagon pills were seized by Turkish anti-narcotic police near the border with Syria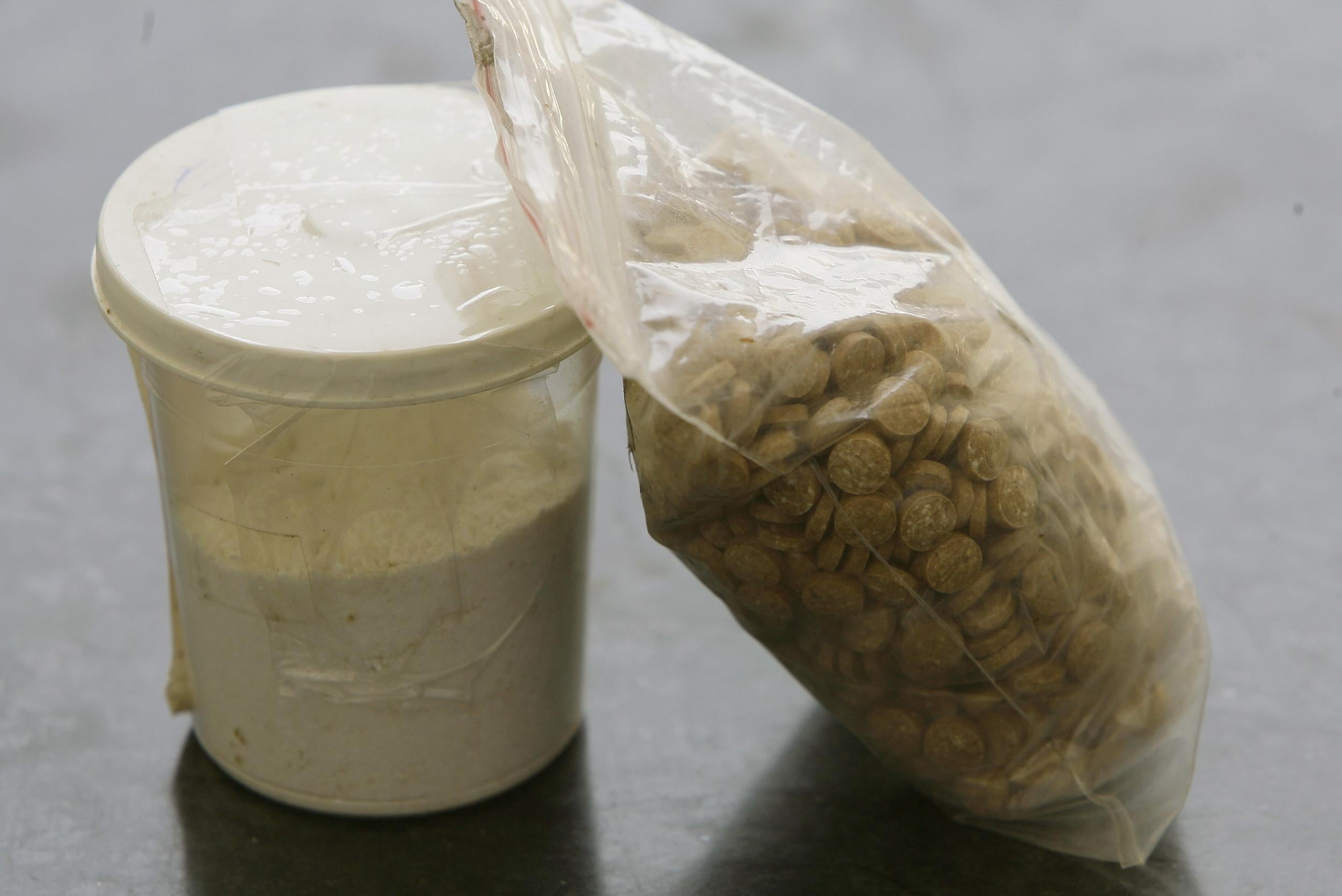 Turkish authorities this weekend seized 11 million Captagon pills - the amphetamine drug that is used in huge amounts by Isis fighters to keep them alert and full of energy.
The stimulant drug has been dubbed as the drug fuelling Syria's civil war, as its production provides incomes for all factions in the war and keeps fighters awake over long periods of time.
Turkish anti-narcotic police confiscated over 10.9 million pills, weighing almost two tonnes, in two separate raids in the eastern Hatay region near the border with Syria, the interior ministry announced.
7.3 million pills were captured in one raid, and were set for shipment to Gulf countries concealed inside 1,300 oil filters, AFP reported.
In pictures: Russian air strikes in Syria
Show all 19
Another 3.6 million were seized in a depot.
One Syrian and two Turkish nationals were detained on suspicion of trying to organise the smuggling.
The amphetamine fenethylline is often mixed with caffeine and other substances to create Captagon, the 'brand name' for the drug.
It is illegal in most Arab countries but it is easily counterfeited by local manufacturers.
It's also popular throughout the Middle East, and in Western Asia.
Earlier this month, Lebanese authorities charged a Saudi Prince and nine others with drug trafficking, after discovering that almost two tonnes of Captagon pills and cocaine were waiting to be loaded onto their private jet at Beirut airport.
Join our commenting forum
Join thought-provoking conversations, follow other Independent readers and see their replies