Turkish border crisis: President Erdogan vows to confront Kurdish militants
President maintains hawkish line on the fight against the PKK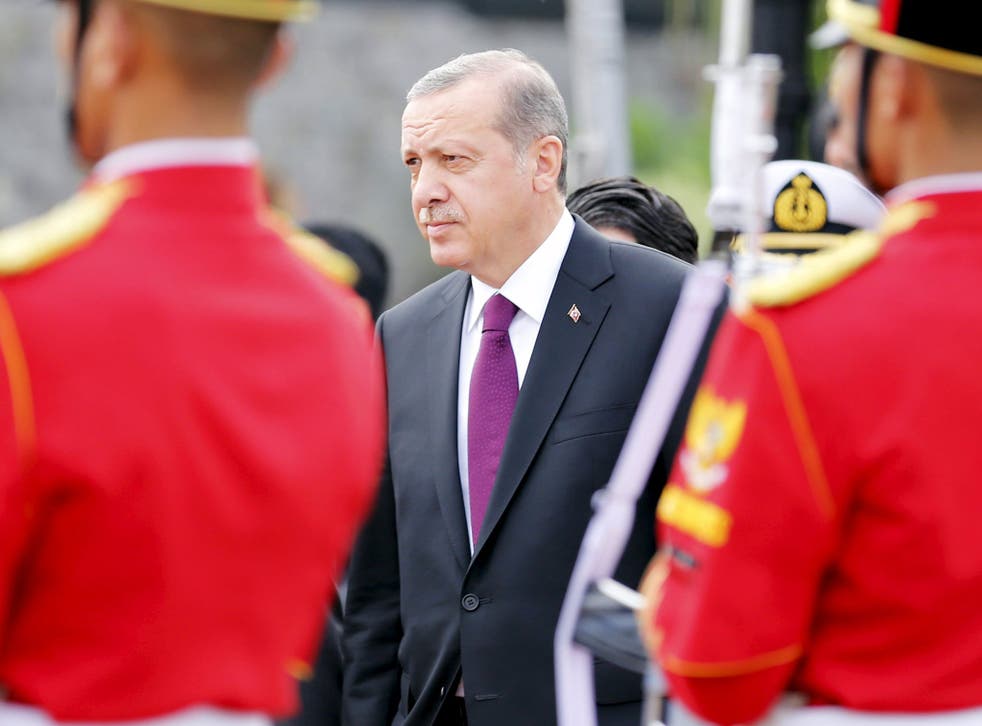 Turkish President Recep Tayyip Erdogan yesterday vowed to do "whatever necessary" to confront Kurdish militants but he was accused by the main opposition leader of "blood politics" for reopening conflict with the separatists.
CHP leader Kemal Kilicdaroglu accused Mr Erdogan of blocking efforts to form a coalition government and warned him against taking the country to new elections through "blood politics", with recent air strikes against Kurdistan Workers Party (PKK) camps in northern Iraq.
The ruling AK Party, founded by Mr Erdogan, held its final day of initial talks with the secularist CHP yesterday as it tries to find a junior coalition partner after losing its parliamentary majority in a June election.
Mr Erdogan maintained his hawkish line on the fight against the PKK yesterday, telling reporters returning with him on a trip to Asia that the Kurdish authorities in northern Iraq should be taking action against the militant group's bases there. "If they cannot, Turkey will do whatever necessary to defend itself," he told reporters.
The government has labelled its attacks on the PKK, alongside strikes on Isis fighters in Syria, a "synchronised fight against terror".
"I say this with all sincerity: Prime Minister [Ahmet] Davutoglu really is willing to sit down and form a coalition and save the country from its problems," Mr Kilicdaroglu told Haberturk TV on Sunday.
"But the person sitting in the post of presidency is not allowing it," he said.
Mr Erdogan's opponents accuse him of launching military action against the PKK to rally nationalist support and undermine the pro-Kurdish opposition, whose strong showing in the June election helped deprive the AKP of its majority. The government says the campaign against the PKK, which has left a peace process on the brink of collapse, was launched in response to a series of killings of military and police officers, which were blamed on the Kurdish militants.
"The biggest reason why the peace process is derailed is Erdogan. He has openly objected to it," Mr Kilicdaroglu said.
"If there is an aim to take the country to elections through blood politics, that would be extremely costly."
The June election prevented the AKP from being able to govern alone for the first time since it came to power, plunging Turkey into political uncertainty not seen since the fragile coalition governments of the 1990s.
Political parties have until 23 August to agree a working coalition or face a new general election.
Mr Erdogan has made little secret of his preference for single-party rule.
AP; Reuters
Register for free to continue reading
Registration is a free and easy way to support our truly independent journalism
By registering, you will also enjoy limited access to Premium articles, exclusive newsletters, commenting, and virtual events with our leading journalists
Already have an account? sign in
Register for free to continue reading
Registration is a free and easy way to support our truly independent journalism
By registering, you will also enjoy limited access to Premium articles, exclusive newsletters, commenting, and virtual events with our leading journalists
Already have an account? sign in
Join our new commenting forum
Join thought-provoking conversations, follow other Independent readers and see their replies