Cohabiting and alcohol laws loosened and honour killings punishment increased as UAE vows 'tolerance'
Country aiming to reposition itself as major international player and destination for tourists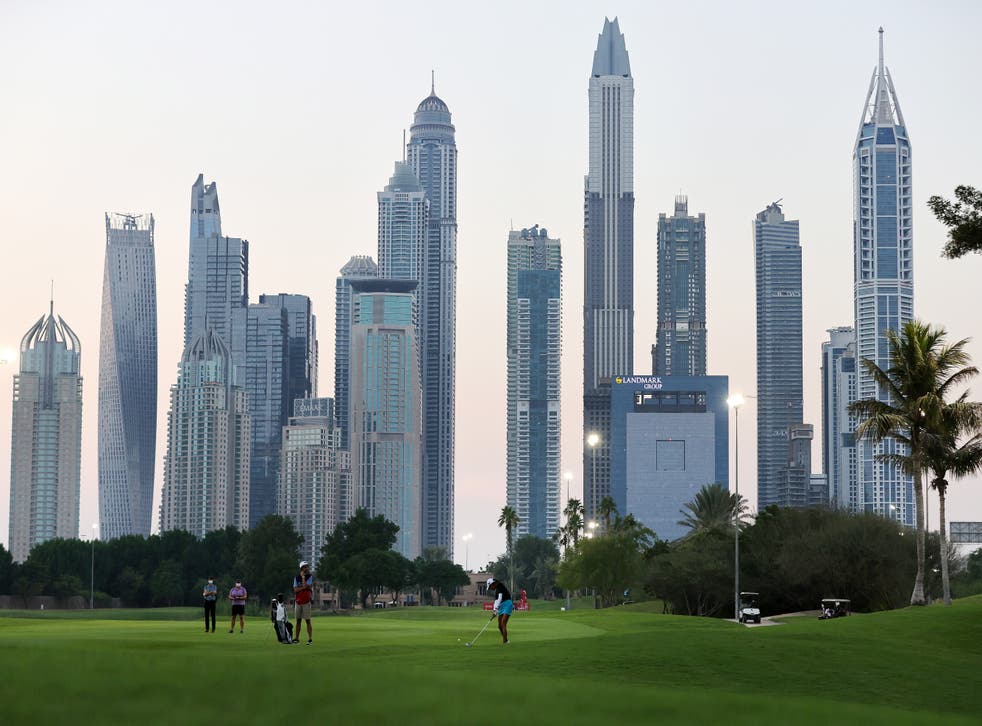 The United Arab Emirates has announced a massive overhaul of its restrictive Islamic laws, including allowing unmarried couples to cohabit, decriminalising drinking without a licence, and toughening previously lenient penalties for perpetrators of so-called "honour killings".
The relaxation of the state's grip on personal freedoms reflects a seismic shift in the country, which is aiming to reposition itself as a major international player and destination for tourists, investors and businessmen, after years of foreigners falling foul of its restrictive legislation.
The reforms will also boost the country's economic and social standing and "consolidate the UAE's principles of tolerance", state-run WAM news agency reported.
It comes after Abu Dhabi signed a US-brokered deal to recognise and build diplomatic ties with Israel, in a move that will likely bring a flood of new tourists and investment as direct flights between the two countries start next month.
The new changes were announced in a government statement carried by WAM with further details given in state-linked paper The National.
They were met with praise on social media, with several users tweeting "welcome to the 20th century" and urging the country to go one step further and decriminalise homosexuality.
Some of the major changes include the decriminalisation of suicide and attempted suicide, which is forbidden in Islamic law. In the past, those who survived a suicide attempt could be prosecuted and at one point would have faced up to six months in jail and a fine of more than the equivalent of £1,000 – although that was downgraded last year and instances of it happening were rare.
According to The National, the amendments will not only decriminalise this but will also ensure that "good Samaritans" who come to the aid of someone in distress cannot be held accountable for injury or death.
In a move to better "protect women's rights", the government said it had also decided to get rid of laws defending "honour crimes", a widely criticised tribal custom in which a male relative may receive lenient punishment or completely evade prosecution for assaulting a woman seen as dishonouring a family.
The punishment for a crime committed to eradicate a woman's "shame" for promiscuity or disobeying religious and cultural strictures will now be the same for any other kind of assault.
Along the same lines, the state will enforce tougher punishments of men who subject women to any kind of harassment.
The punishment for the rape of a minor, or someone with limited mental capacity, will be execution.
Further changes were introduced to make life more palatable for expatriates, who outnumber Emirati citizens by nearly nine to one.
Under the amendments, foreigners will refer to the legal rules of their own country when it comes to issues including marriage, divorce and inheritances, avoiding strict Islamic Sharia courts where, for example, women typically inherit less than their male relatives.
Although alcohol is widely available in bars and clubs within some of the UAE's luxurious coastal cities, like Dubai, previous laws meant that individuals had to obtain a government-issued licence to purchase, transport or store alcohol at home, or face upwards of six months in jail and hefty fines.
The changes scrap penalties for alcohol consumption, sale and possession for those over 21 years of age. They will apparently even allow Muslims who have been barred from obtaining licences to drink alcoholic beverages freely. It is unclear if this will be applied to emirates like Sharjah that are entirely alcohol-free.
The final change will allow unmarried couples to cohabit for the first time. Until now, even unrelated flatmates were not permitted to share a home in the Emirates and could face up to a year in prison and deportation.
While these are big changes for the UAE, which follows traditional Islamic values, they do not include changes to other behaviour deemed illegal or unacceptable, such as public displaces of affection or acts of homosexuality.
Register for free to continue reading
Registration is a free and easy way to support our truly independent journalism
By registering, you will also enjoy limited access to Premium articles, exclusive newsletters, commenting, and virtual events with our leading journalists
Already have an account? sign in
Register for free to continue reading
Registration is a free and easy way to support our truly independent journalism
By registering, you will also enjoy limited access to Premium articles, exclusive newsletters, commenting, and virtual events with our leading journalists
Already have an account? sign in
Join our new commenting forum
Join thought-provoking conversations, follow other Independent readers and see their replies