UK government refuses to deny voting to put Saudi Arabia on the UN Women's Commission
Belgium's prime minister has apologised for his country's vote in favour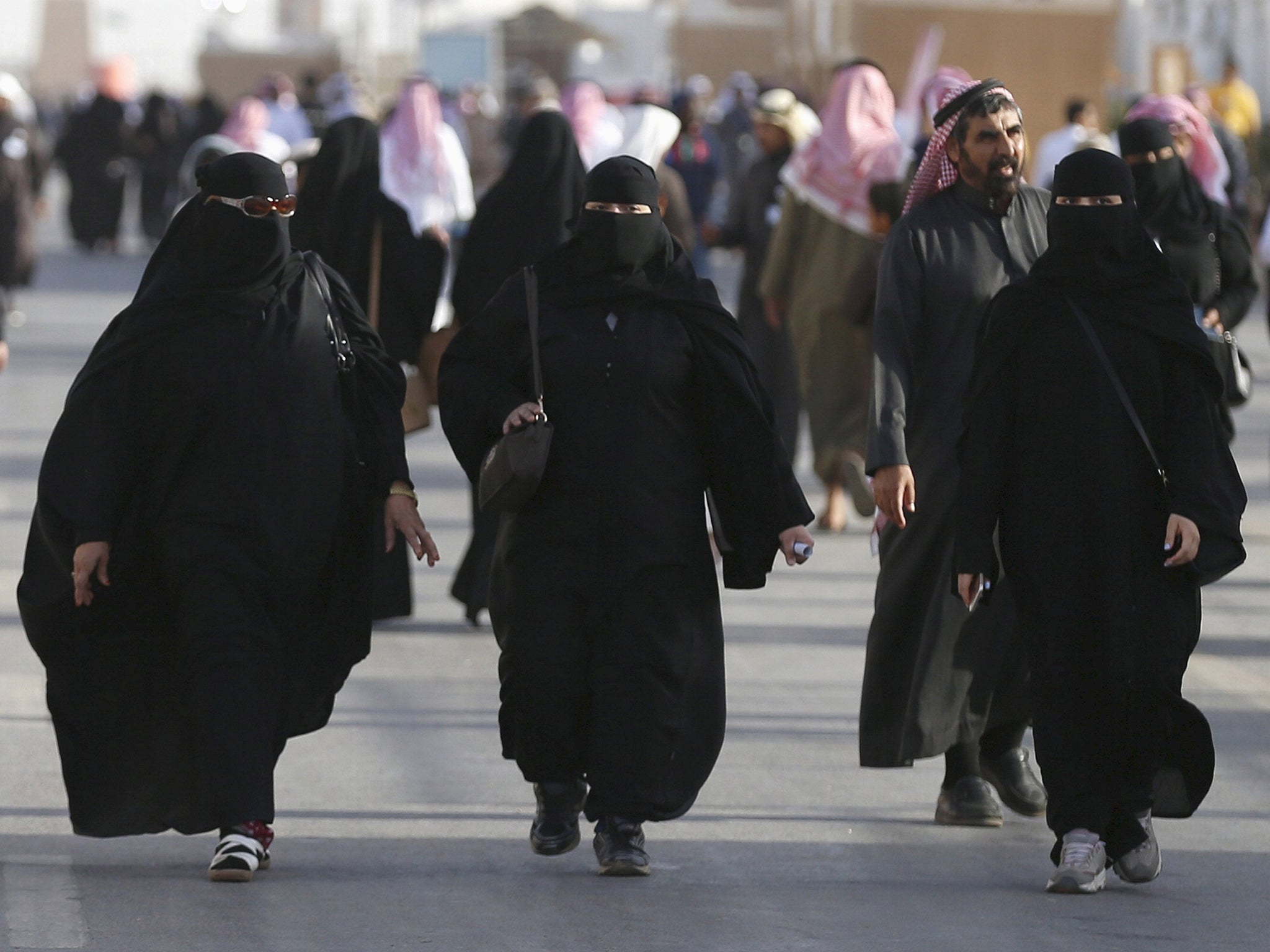 The British government has refused to deny that it voted in favour of Saudi Arabia's installation on the United Nations Women's Commission, after the Belgian Prime Minister apologised for his country's role in the secret ballot.
A Foreign Office spokesman refused to say how the UK had voted after the oil rich Middle Eastern kingdom had been given a place on the body which is "exclusively dedicated to the promotion of gender equality and the empowerment of women", according to its website.
The country ranks 141/144 for gender equality in the World Economic Forum's 2016 Global Gender Gap report - third place from the bottom. Women cannot drive and need permission from a male guardian to travel, work, marry, access healthcare and even leave prison.
But it gained the approval of 47 of 54 countries on the UN's economic and social council in a secret ballot earlier this month.
At least five European Union states reportedly cast their ballots for the Middle Eastern kingdom, including Belgium, whose Prime Minister Charles Michel said it was a mistake for his nation to vote in favour of putting Saudi Arabia on the body.
Mr Michel told the Belgian parliament last week's vote came unexpectedly and that a diplomat was forced into a hasty decision without being able properly to consult with colleagues.
"If we could do it again and if we would have the chance to discuss it at government level, I of course would have argued that we not approve this," Mr Michel said. "I regret the vote."
Rothna Begum, a women's rights researcher at Human Rights Watch, told The Independent Saudi Arabia's ascension to the commission was "shocking".
10 examples of Saudi Arabia's human rights abuses
Show all 10
A Foreign Office spokesman said: "Saudi Arabia remains a Foreign and Commonwealth Office human rights priority country, particularly because of the use of the death penalty, women's rights and restrictions on freedom of expression, freedom of assembly and freedom of religion or belief.
"We do not shy away from raising human rights concerns with the Saudi Arabia authorities."
A call from The Independent to the Saudi embassy in London went unanswered.
Join our commenting forum
Join thought-provoking conversations, follow other Independent readers and see their replies